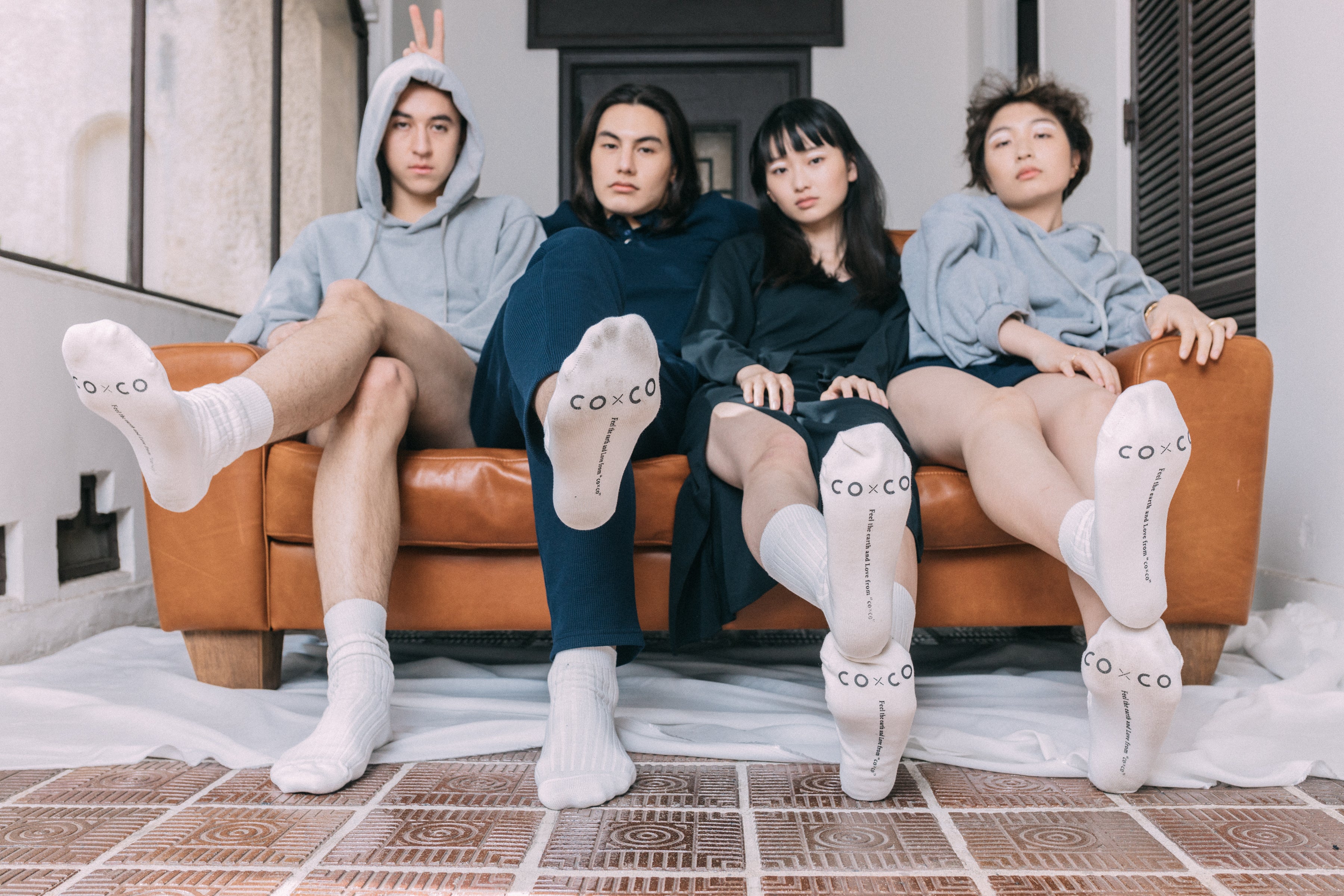 Standard Collection
Coxco's standard line that allows you to understand the production process and story of clothes from the QR code.

Vol.0 Clothes reborn from clothes
The theme is the "waste clothing problem", which is said to be about 1 million tons per year in Japan. The product uses fabric made by chemically recycling clothes that are scheduled to be discarded .
Vol.1 AWAKE
Focusing on the "waste fabric problem", which is said to be about 5 million tons of waste annually in the world, we use fabric that sleeps in warehouses.
Vol.2 No normal
The harvest of Akoya pearls is decreasing year by year due to problems such as marine pollution. This jewelry uses deformed Akoya pearls that are not perfectly round and are different for each pearl harvested in Ehime Prefecture.
Meguru
High-quality fabrics made in Japan that were sleeping in warehouses and fabrics made from domestic used PET bottles,
One Piece series.