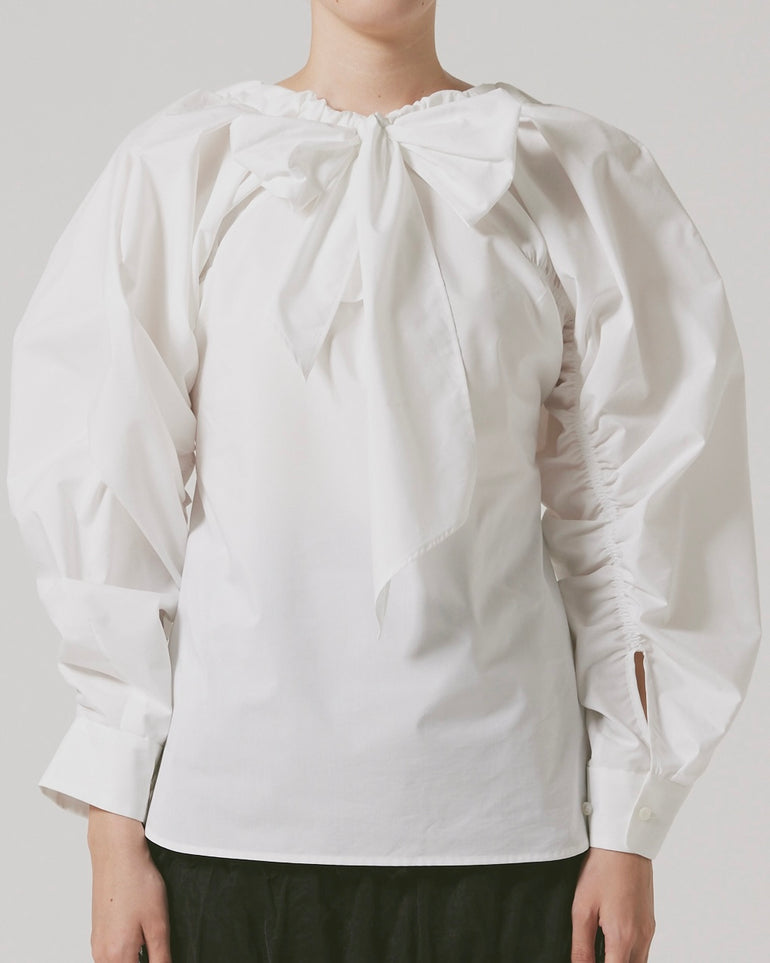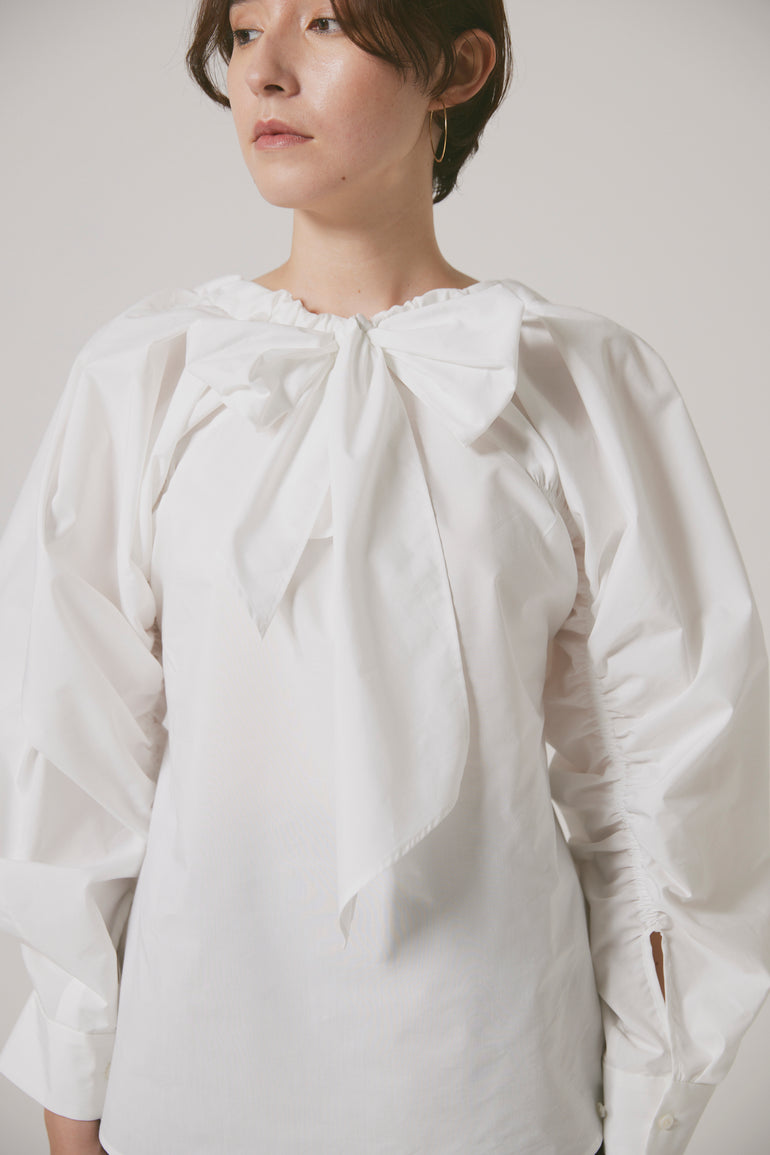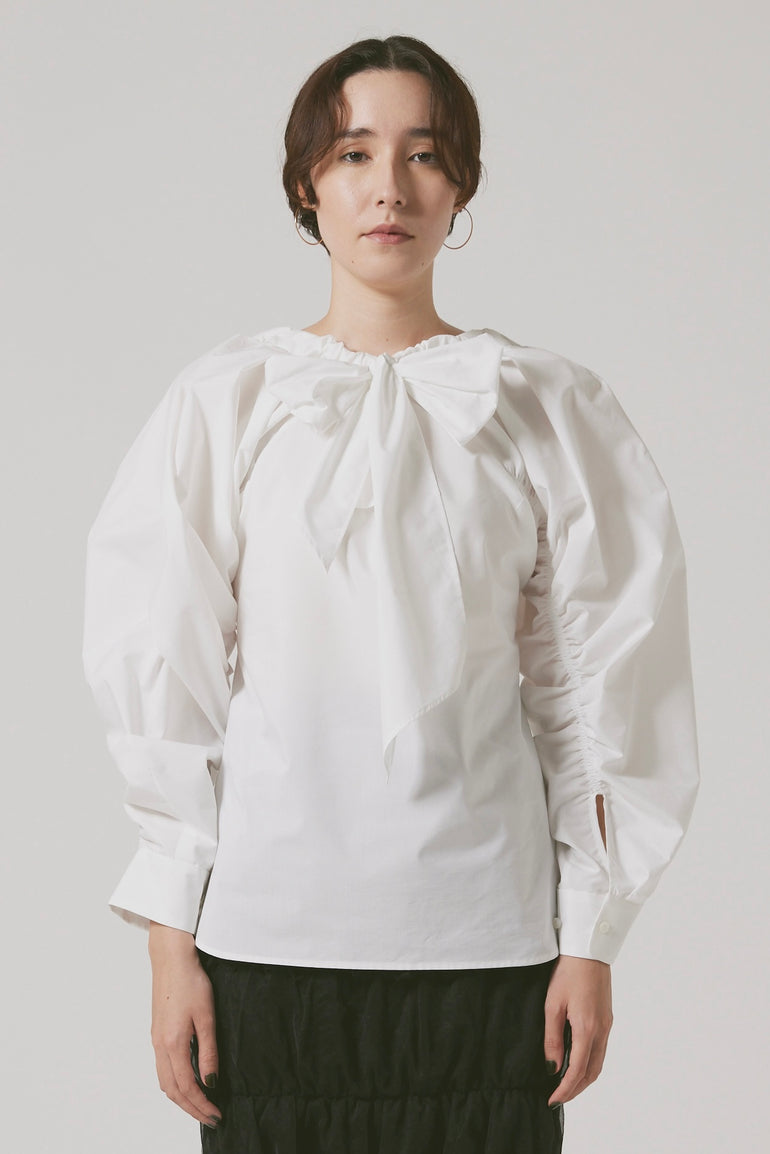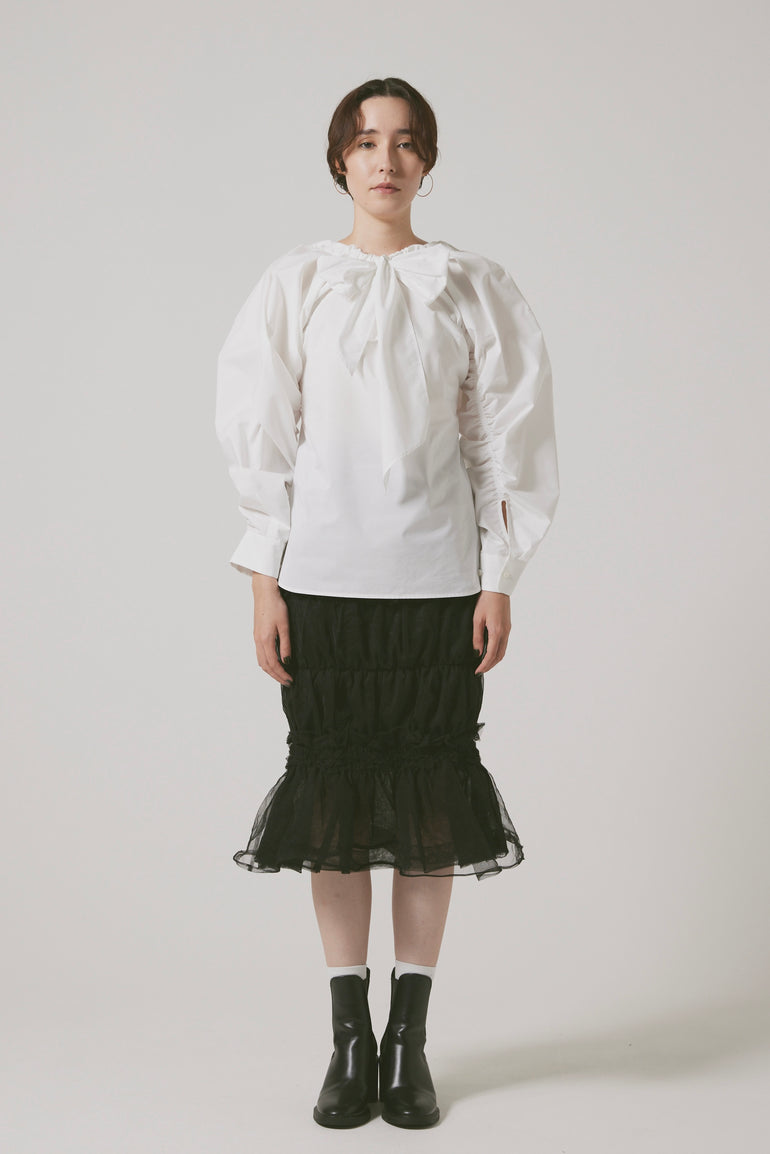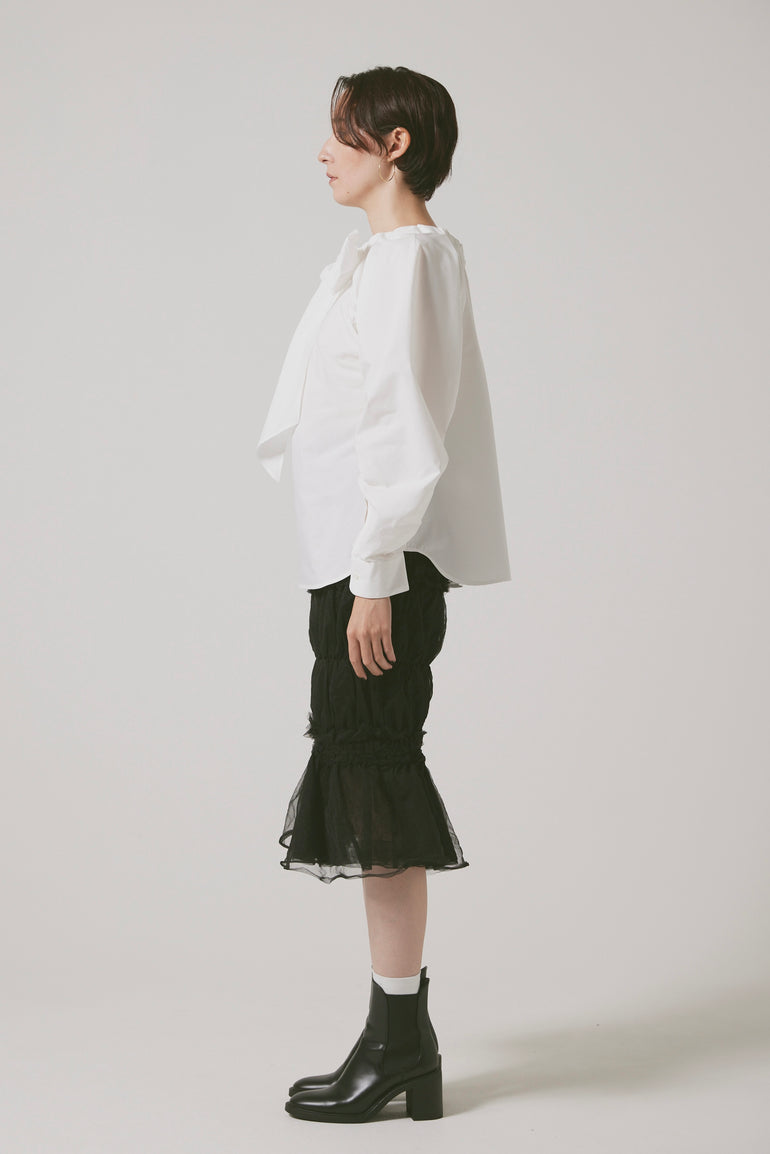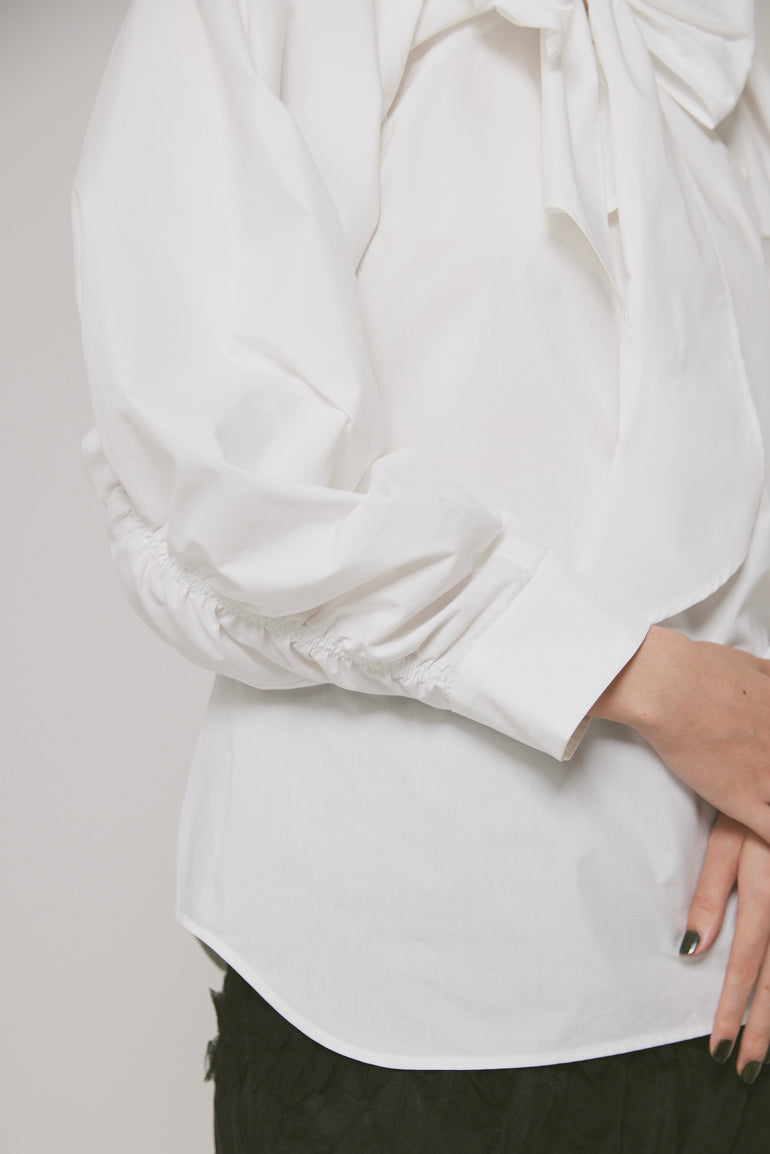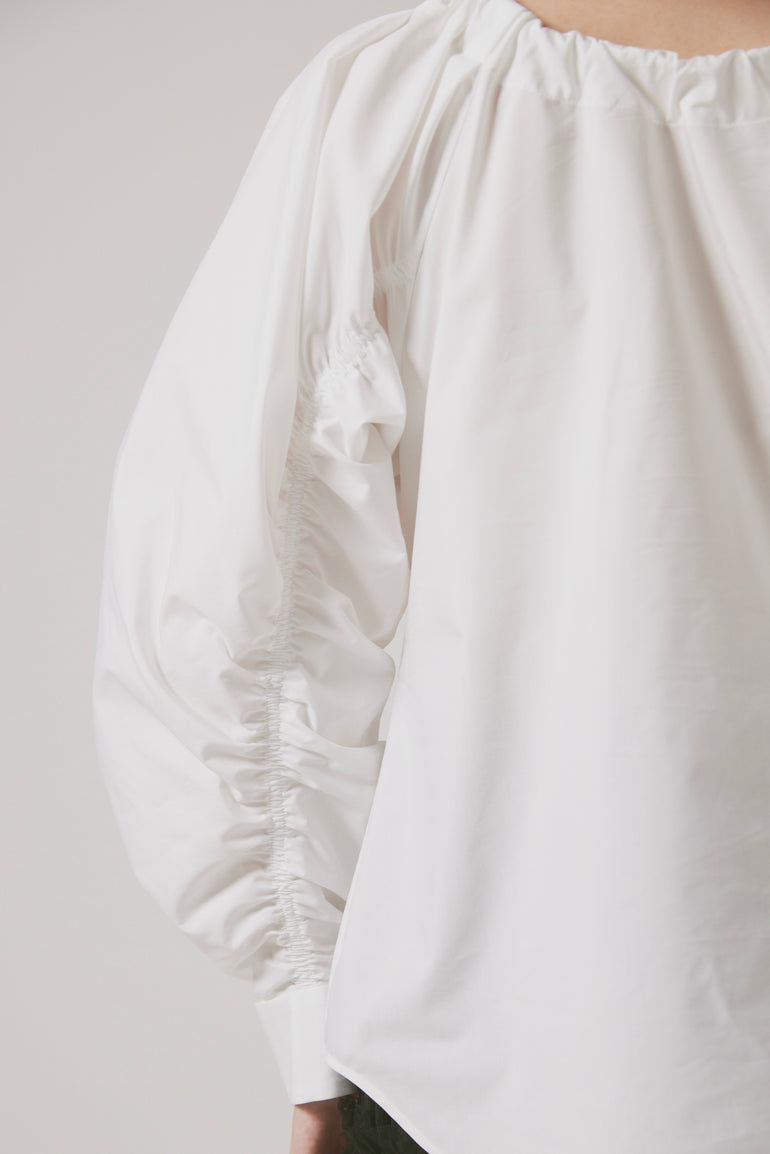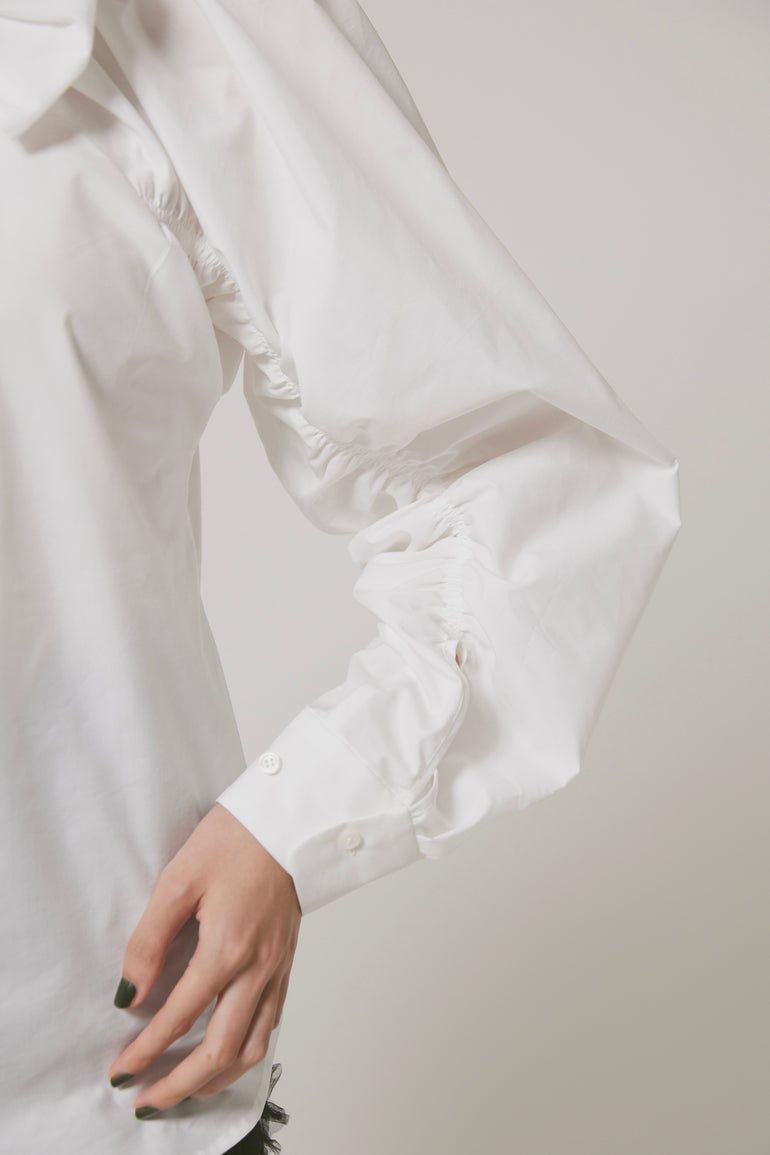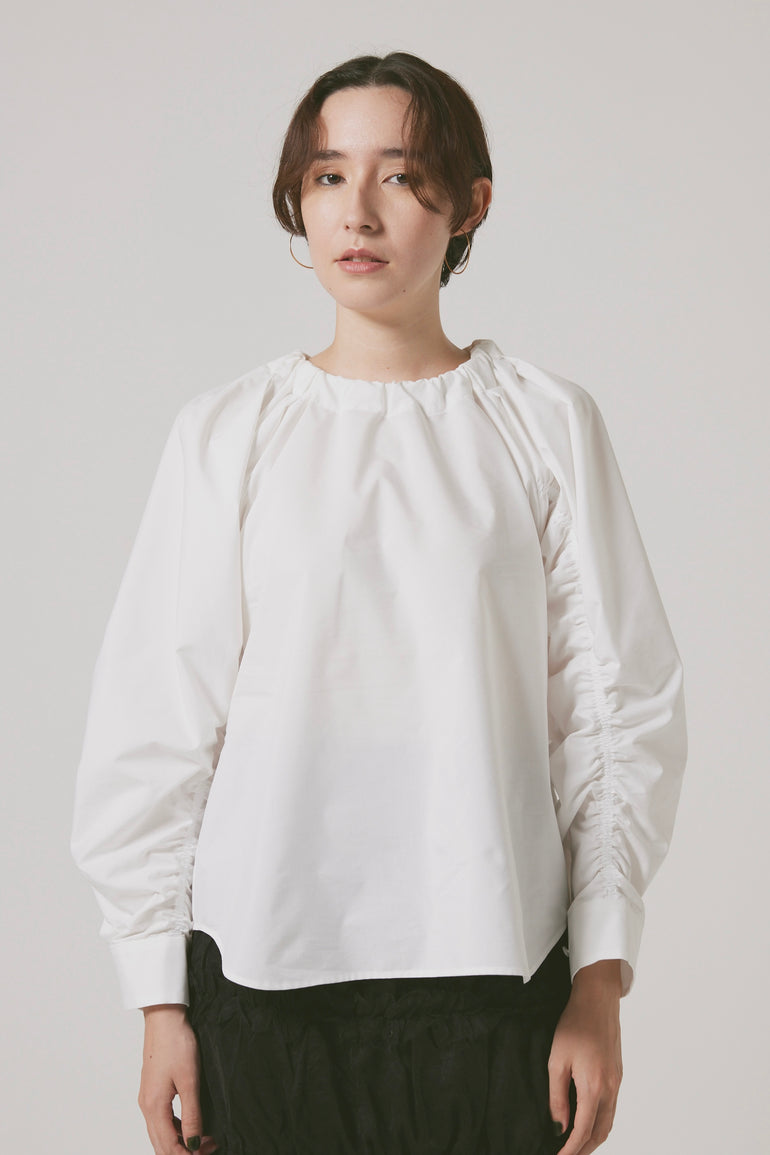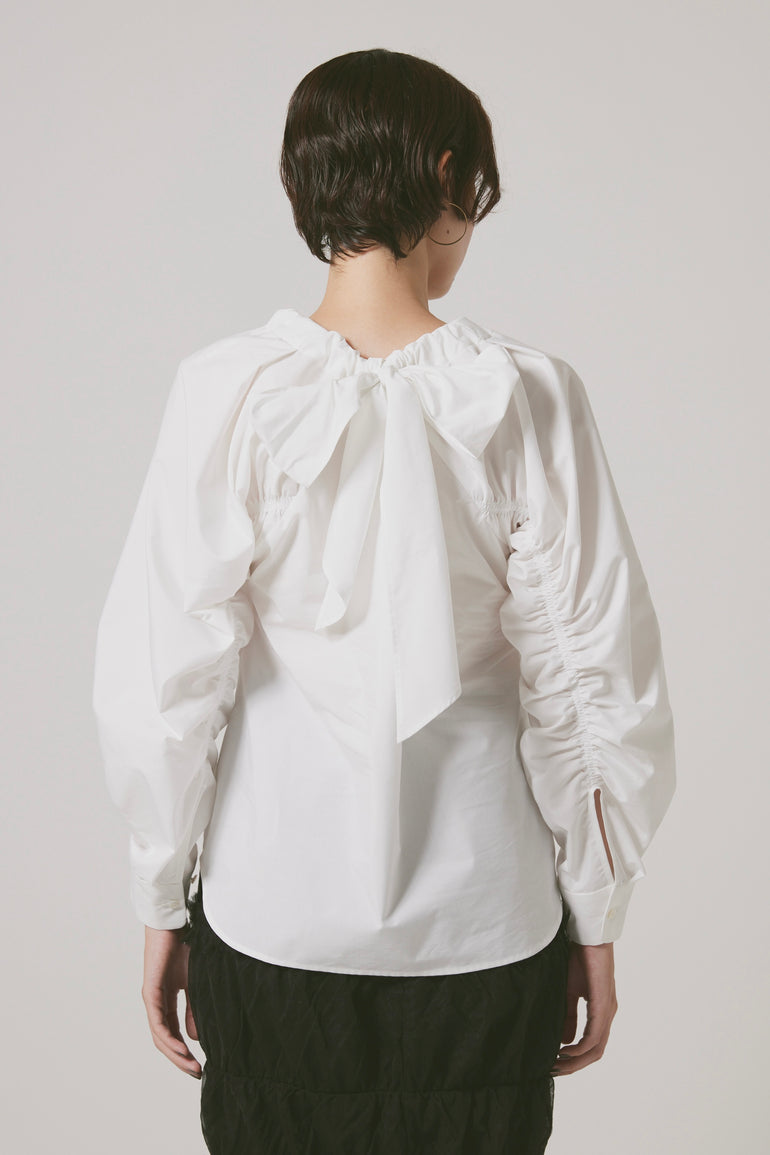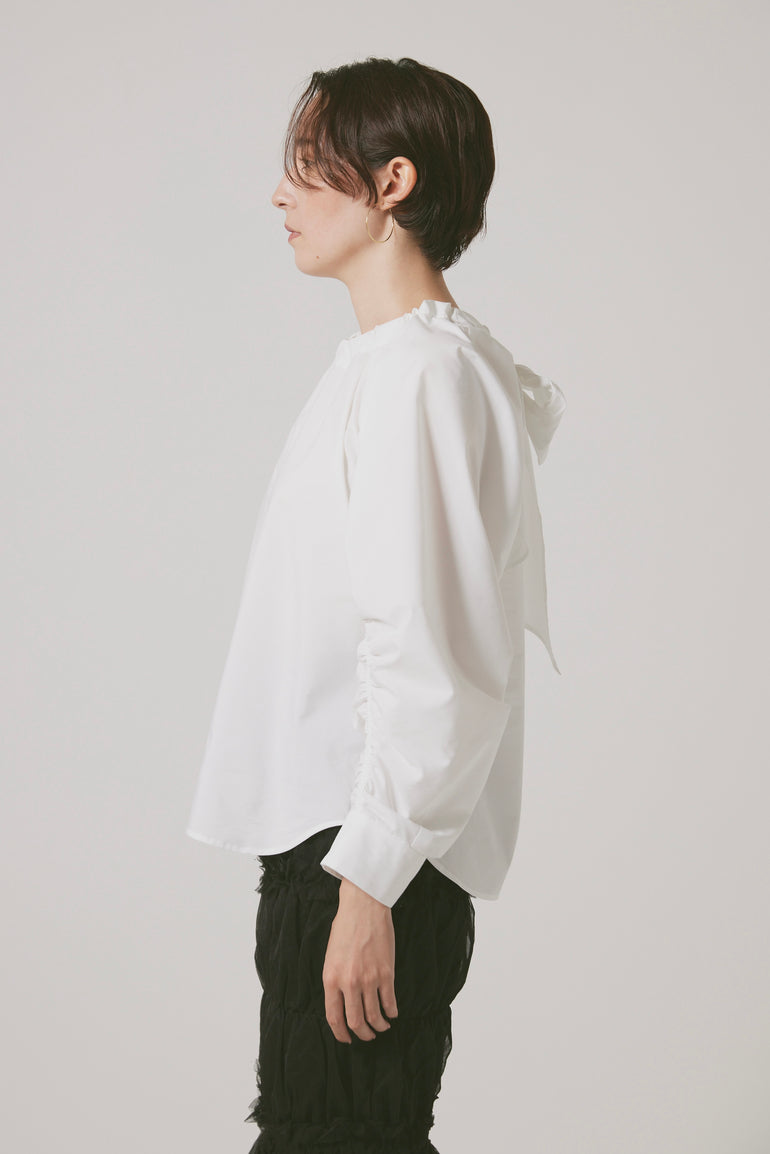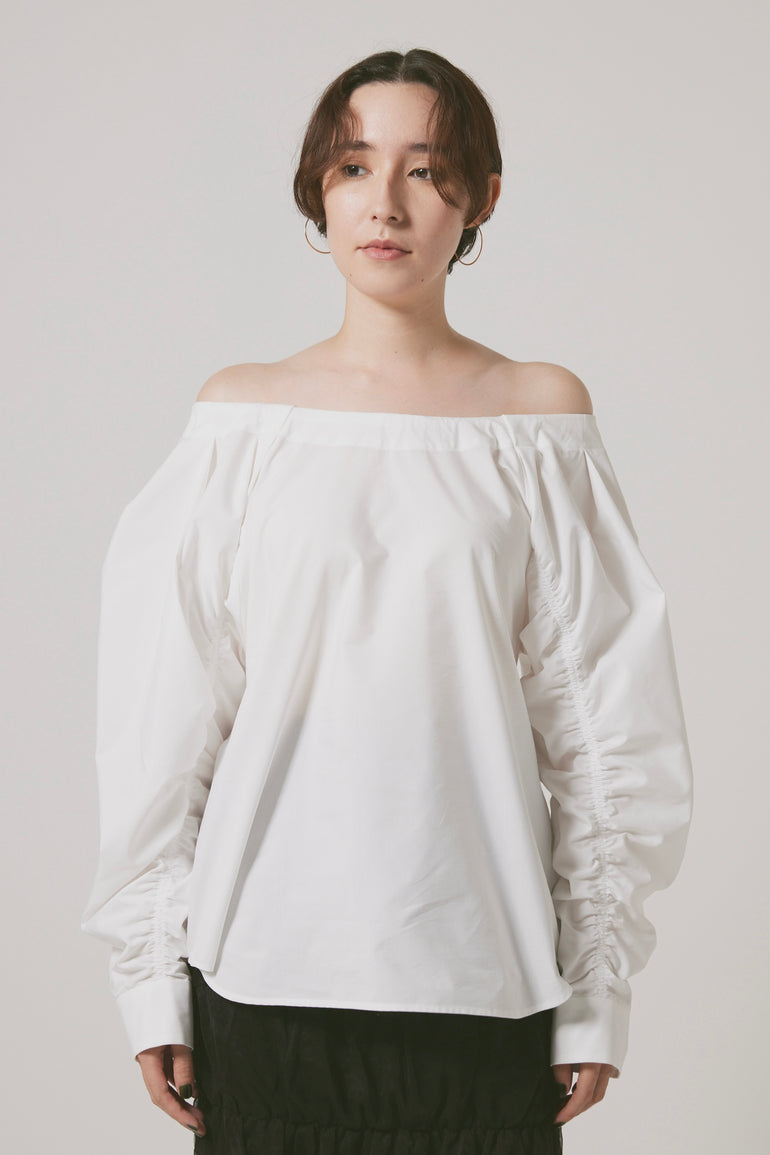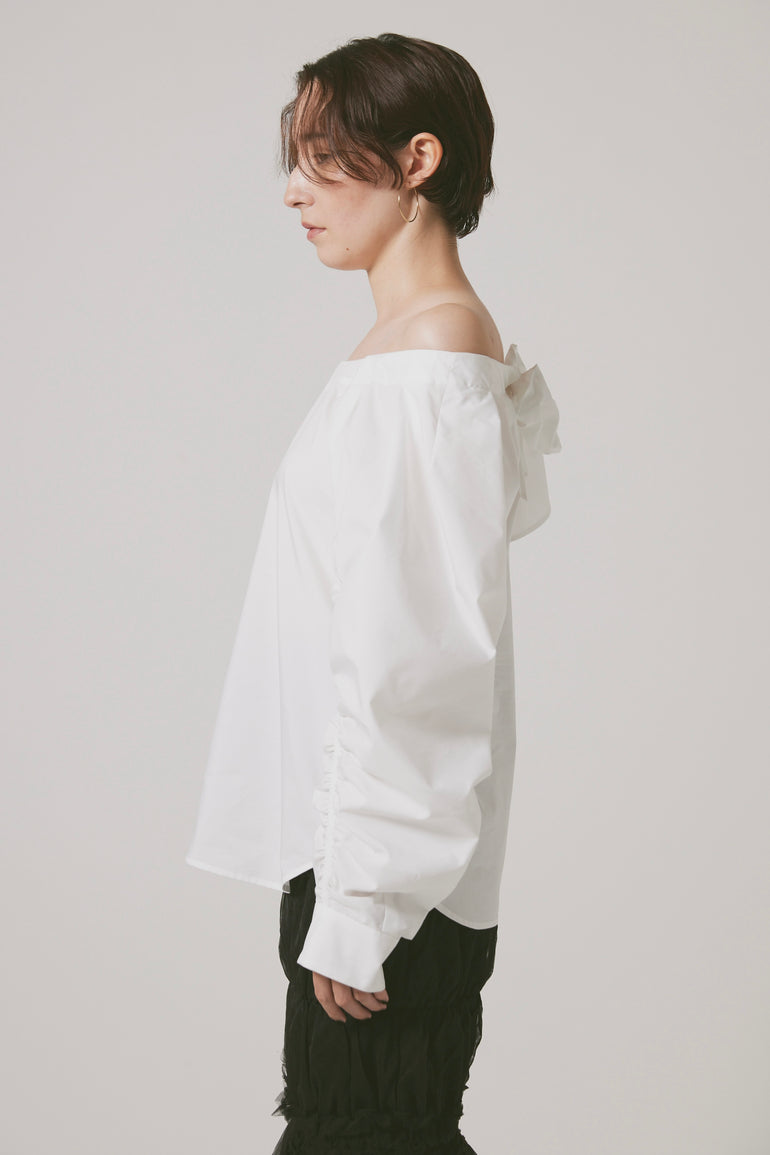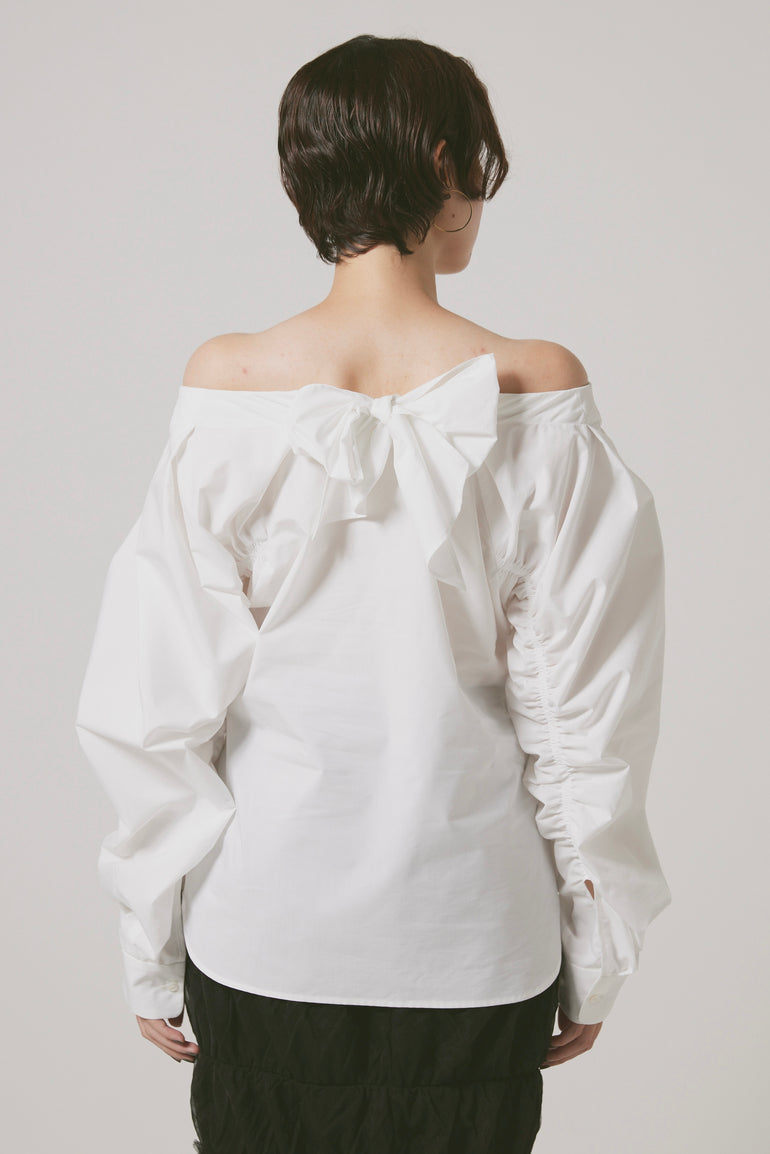 About the product
A strong, sweet, classical piece. The voluminous gathers on the sleeves and the large ribbon are full of sweet details, but the design gives off a sense of neatness and strength.

The body is casually shaped, so you can wear it neatly with the bottoms in or out. From chic bow-tie blouses to casual off-the-shoulder shirts, you can arrange them by tying the ribbon. It can be worn upside down or reversed, so you can completely change your look.

The material is a mix of Orcot and polyester derived from recycled PET bottles, which was carefully selected from among many blouse fabrics. It has just the right amount of firmness and density to accentuate the silhouette of the ribbon and sleeves. It has the advantage of being neat and wrinkle-resistant and can be washed at home.
[price]
33,000 yen (tax included)

[Product delivery]
After receiving your order, we will ship it within 2-3 business days.
The shipping fee is 600 yen nationwide.

[color]
White

[size]
FREE
Length 68.5cm/shoulder width (dart tip) 57cm/sleeve length 74.5cm/cuff width 24cm
※ Wearing model height 170 cm

[material]
Elasticity: None Glossy: None Transparency: Slightly (*Black can be worn without transparency)
Fabric Thickness: Normal Wrinkles: △

[quality]
56% cotton (GOTS certified organic cotton)
44% polyester (recycled polyester)

[ How to care ]
When washing, put it in a net and use "dry", "hand wash mode", and "home cleaning" mode.
Made in Japan (AKITA)
By producing in Japan, we aim to contribute to the continuation of the domestic sewing industry and the reduction of CO2 emissions during transportation.
---
We will ship within 3 business days after payment is completed.
The shipping fee will be 600 yen nationwide.
If the size of the ordered product does not fit, we accept size exchange.