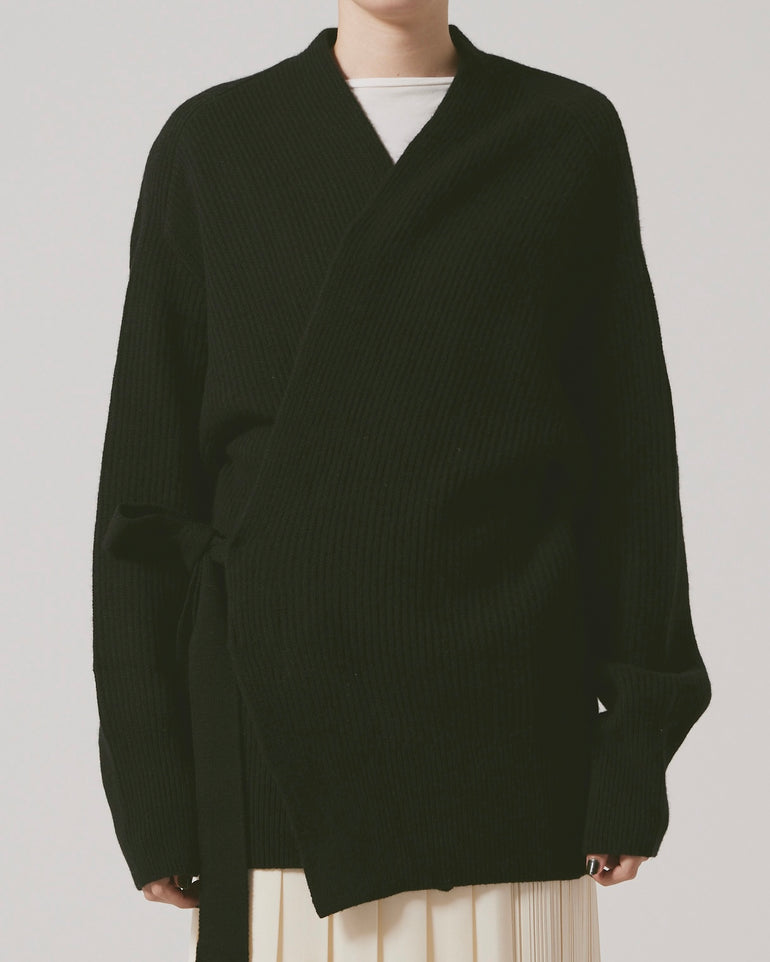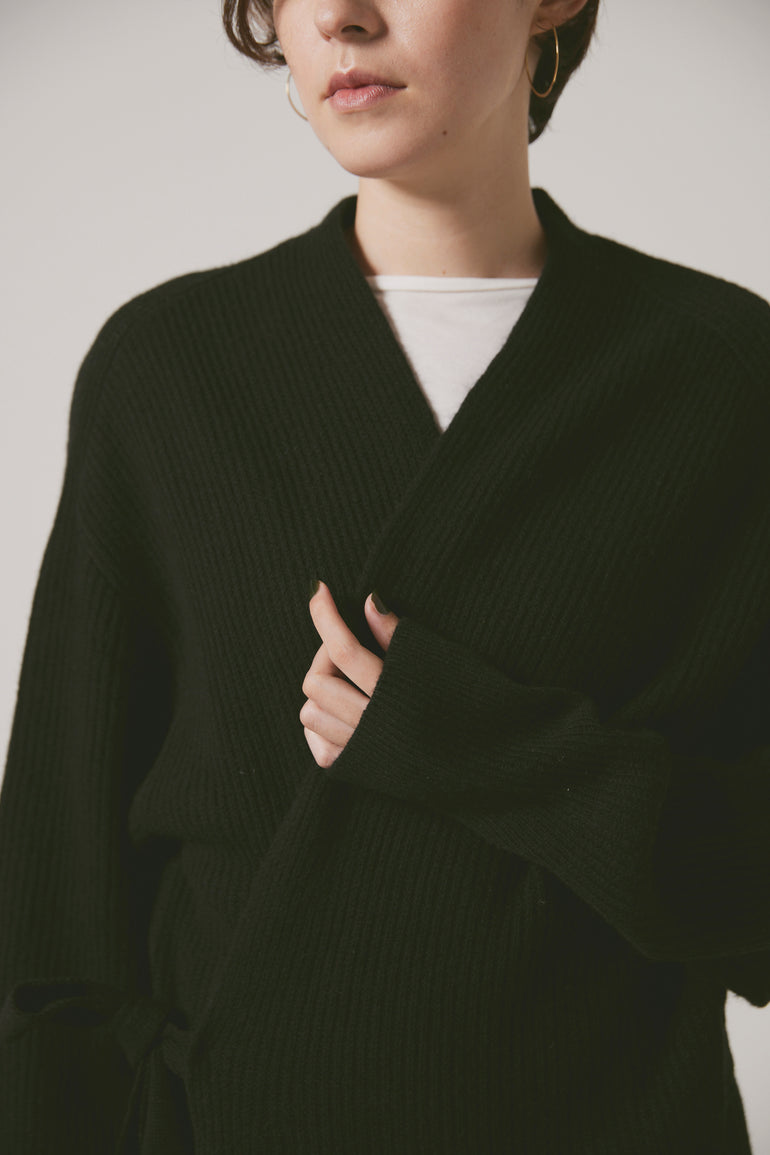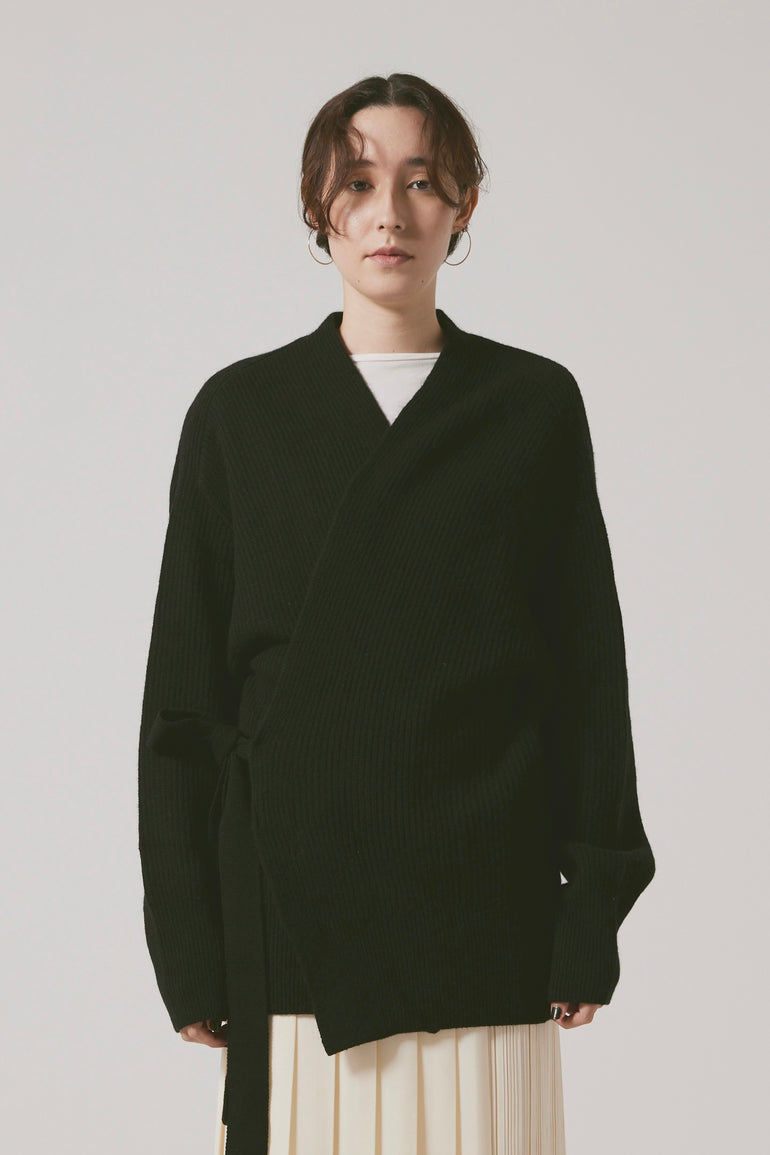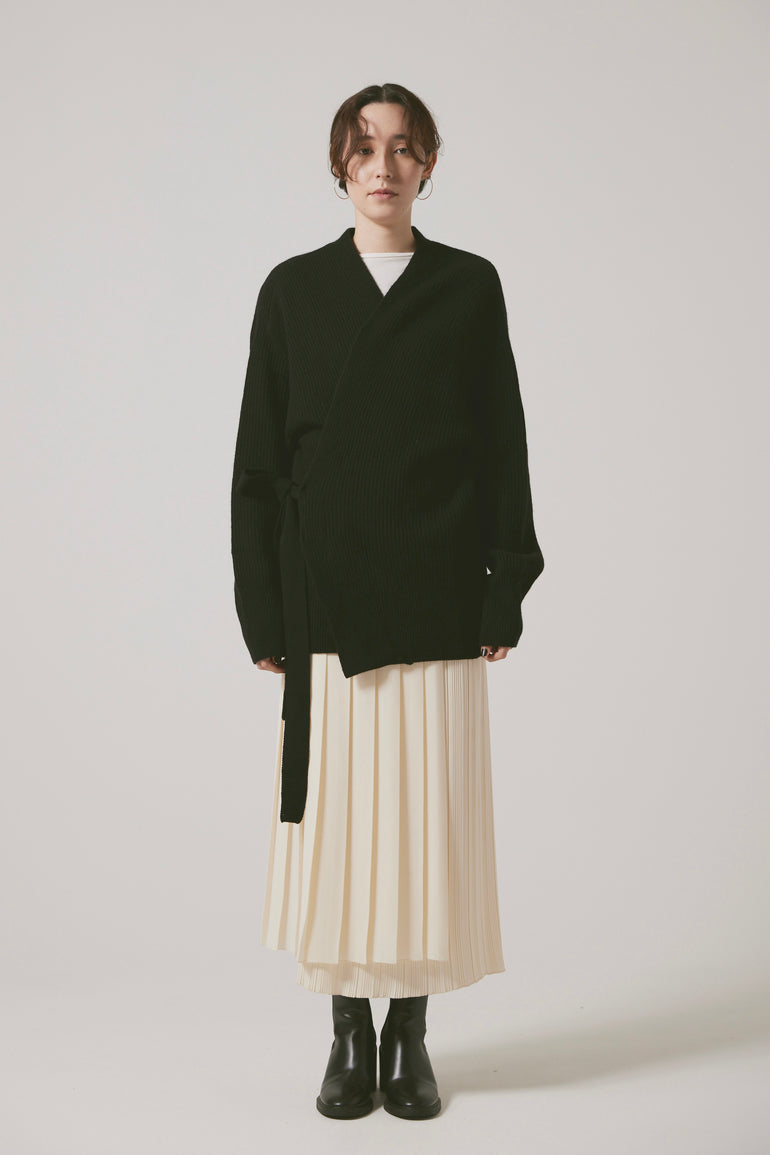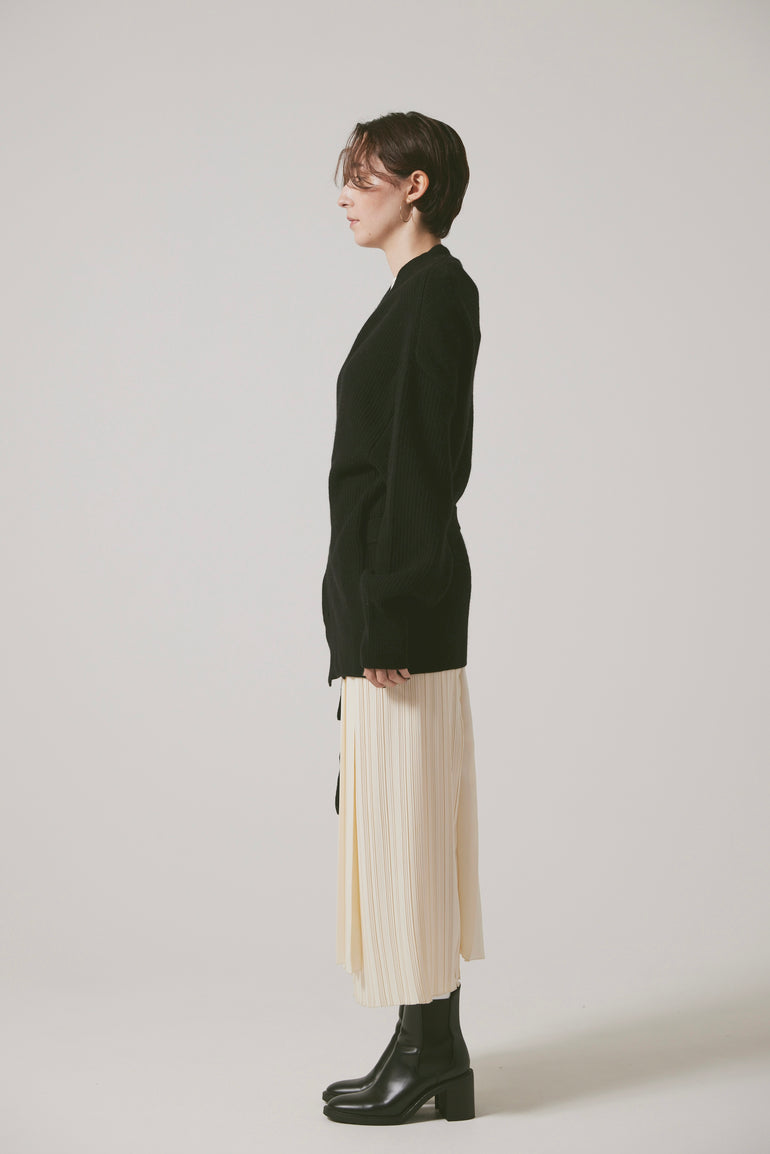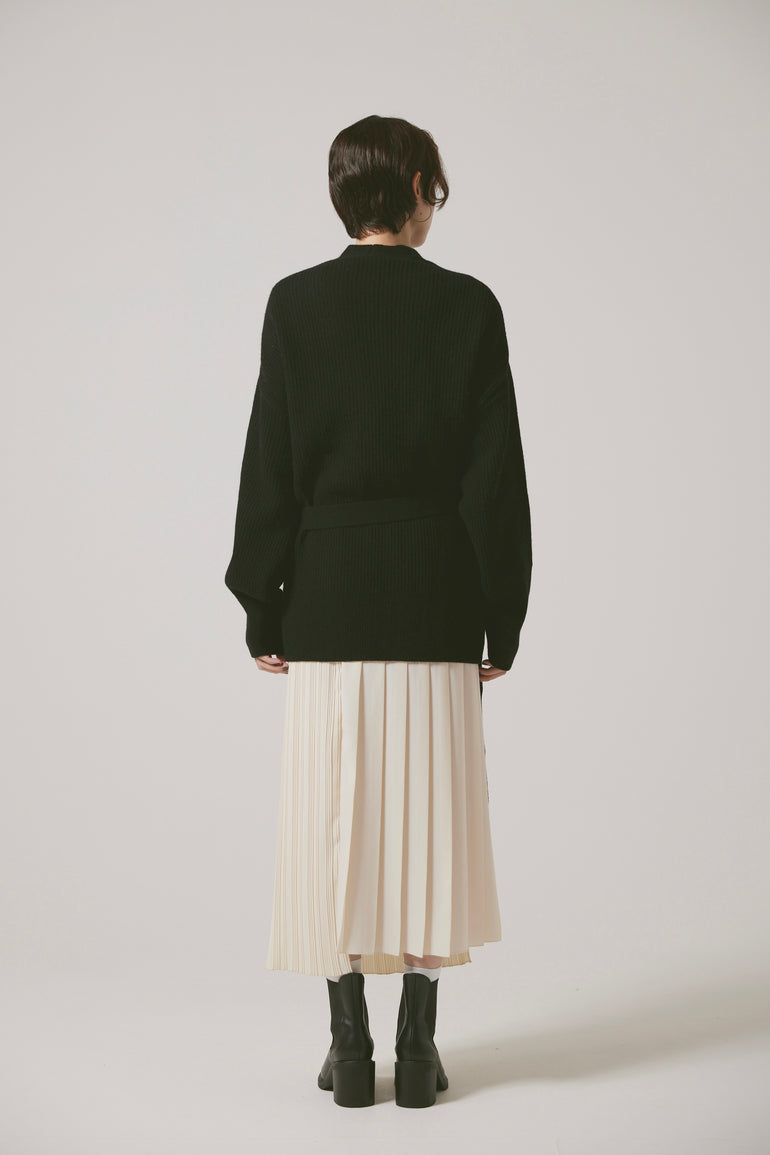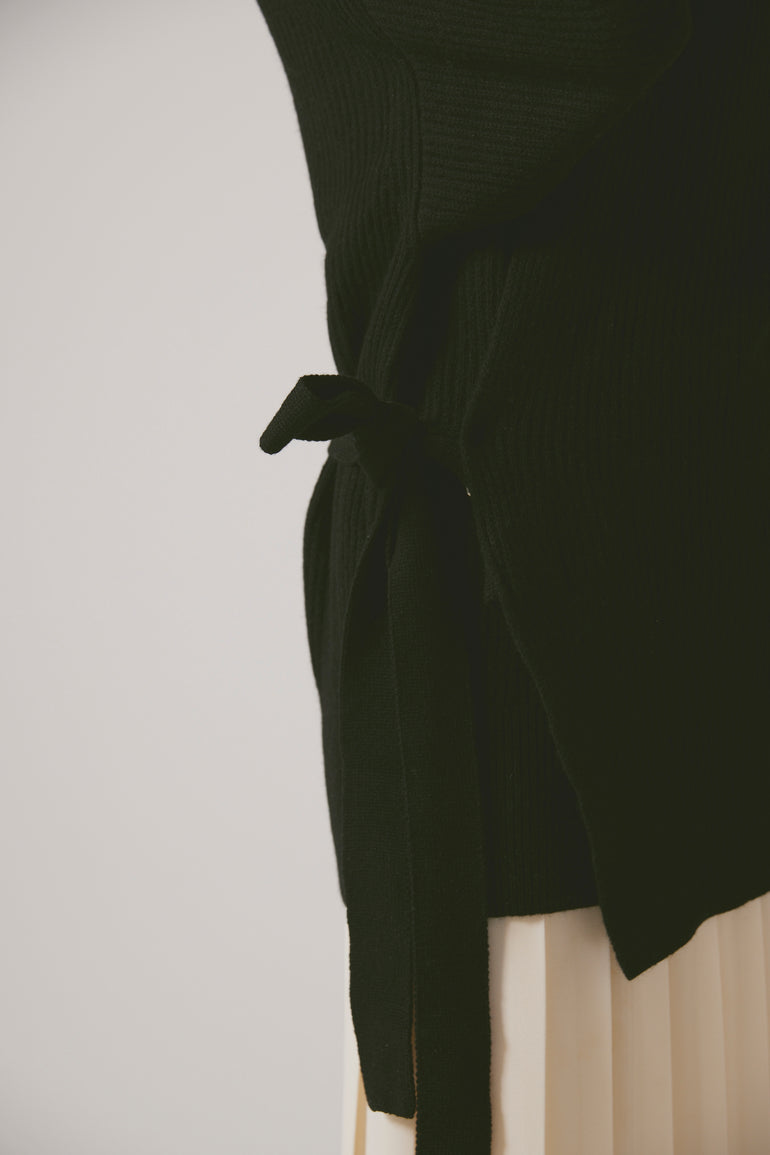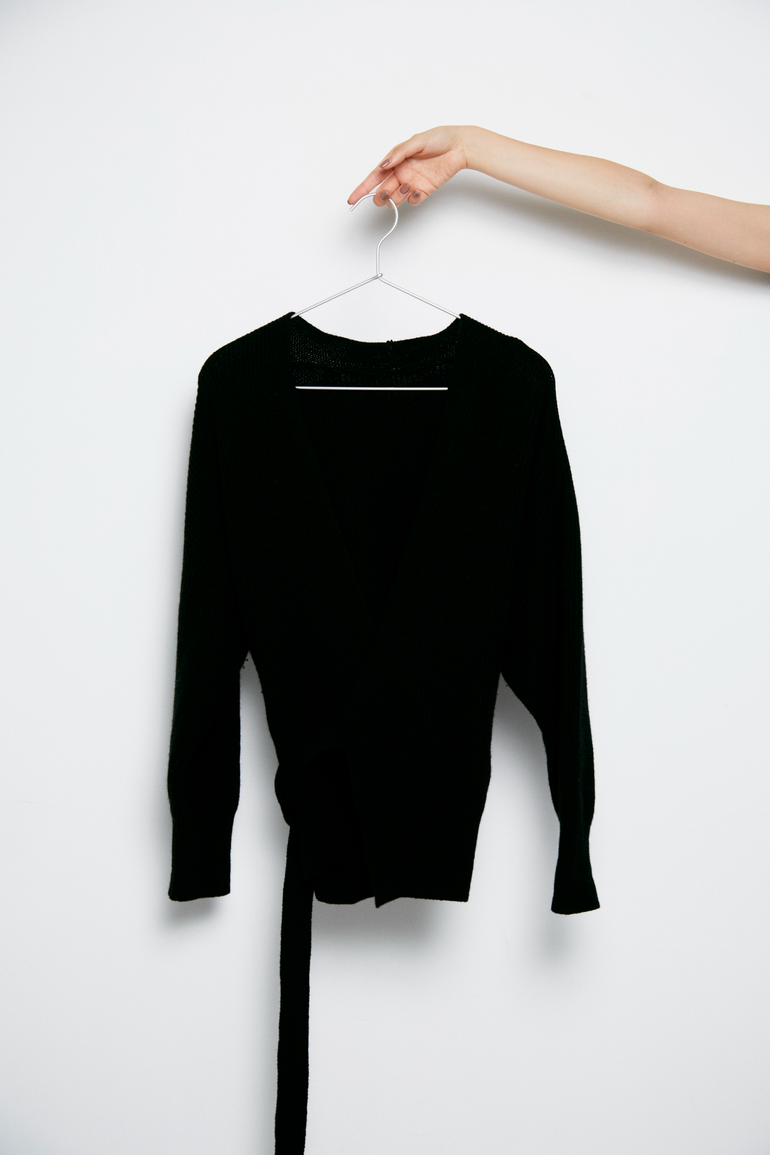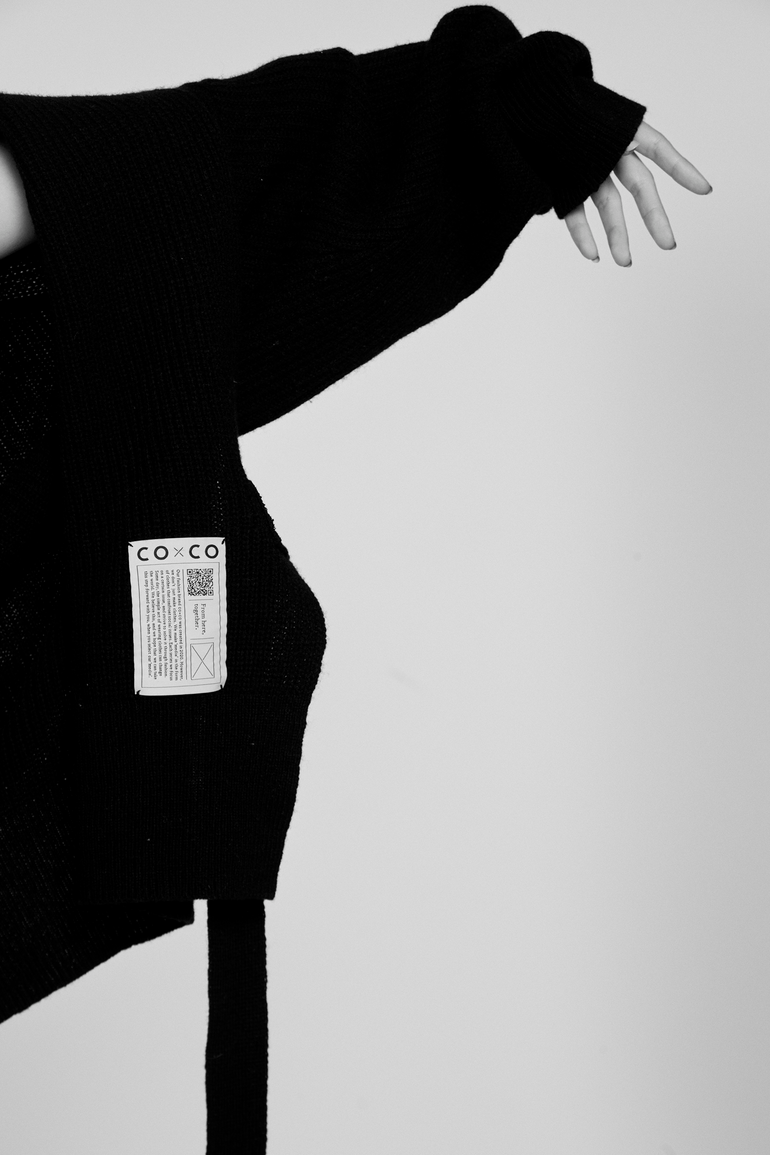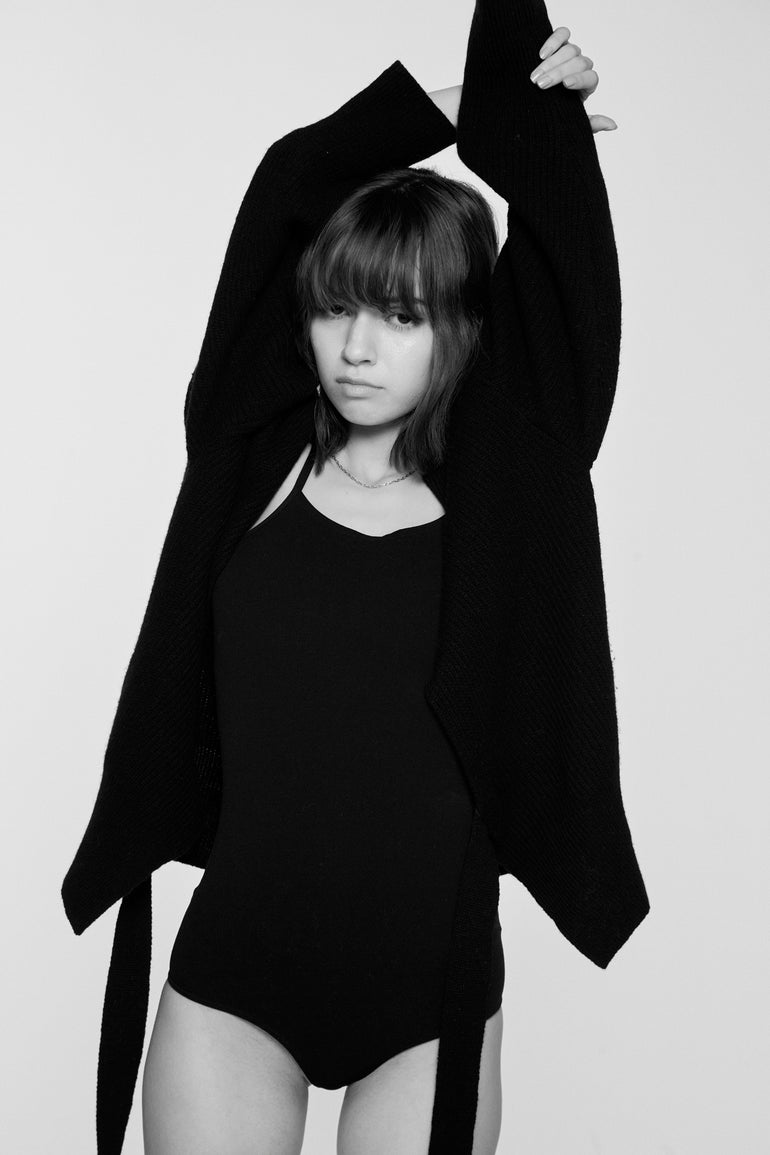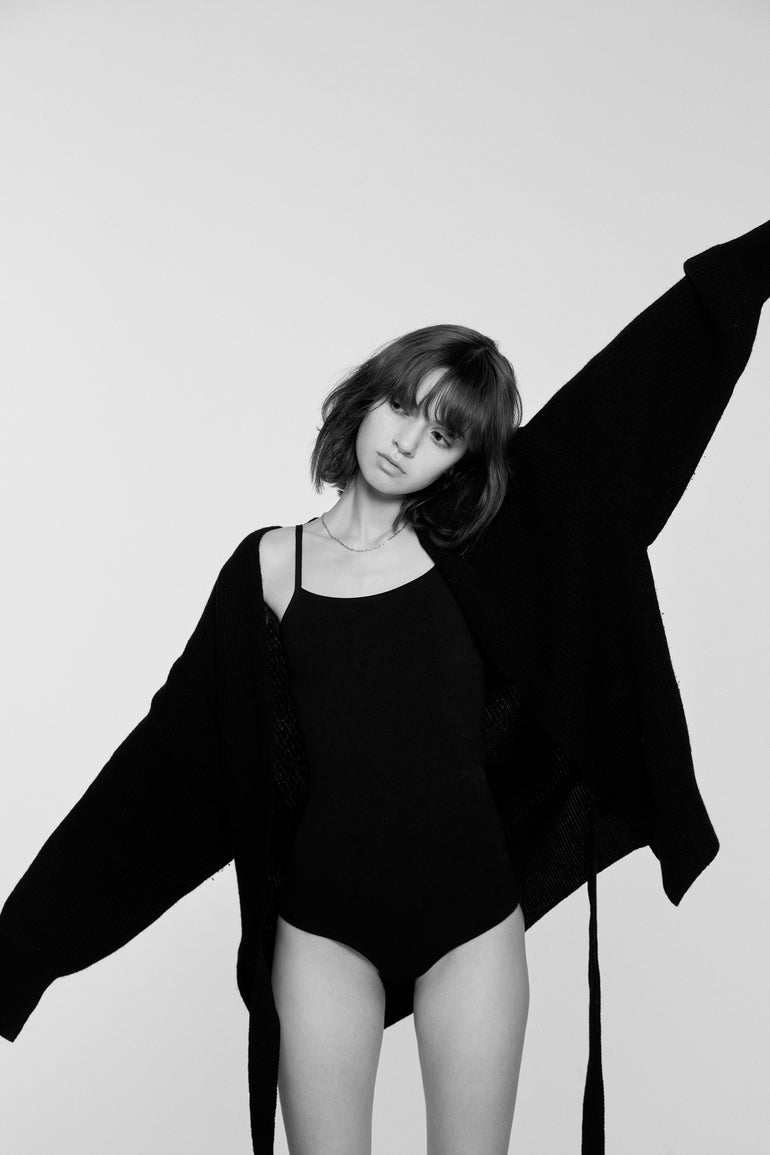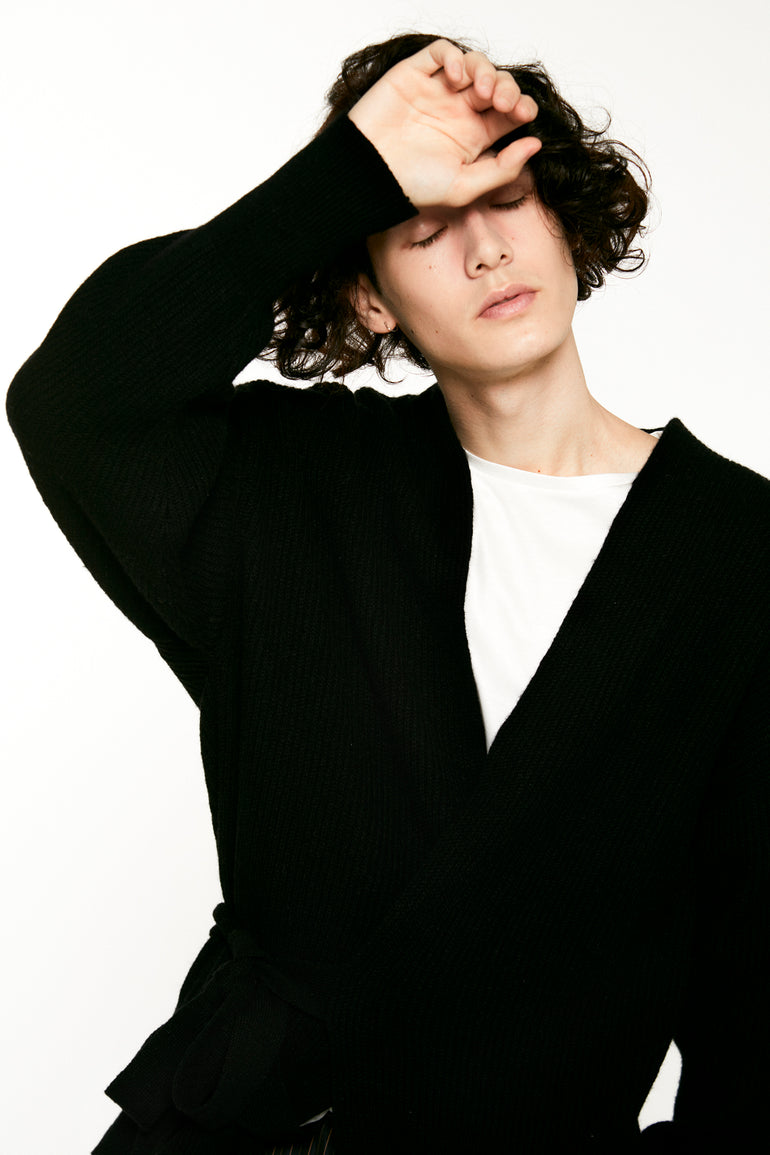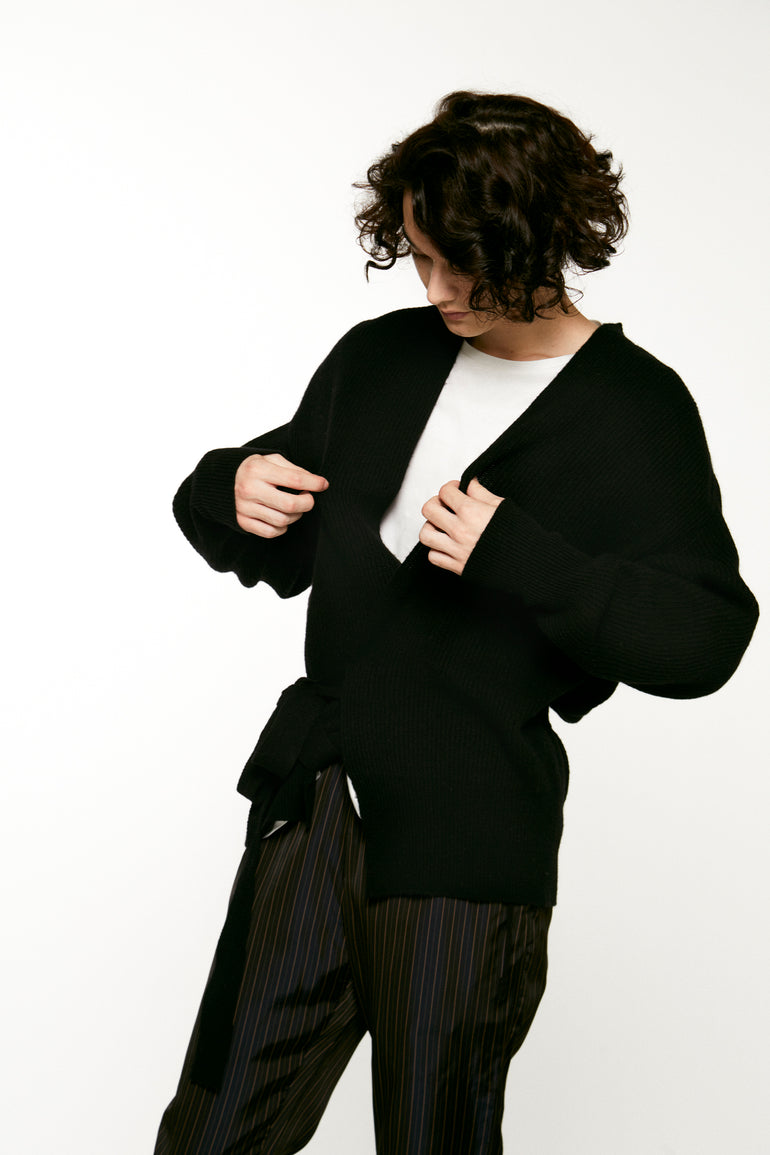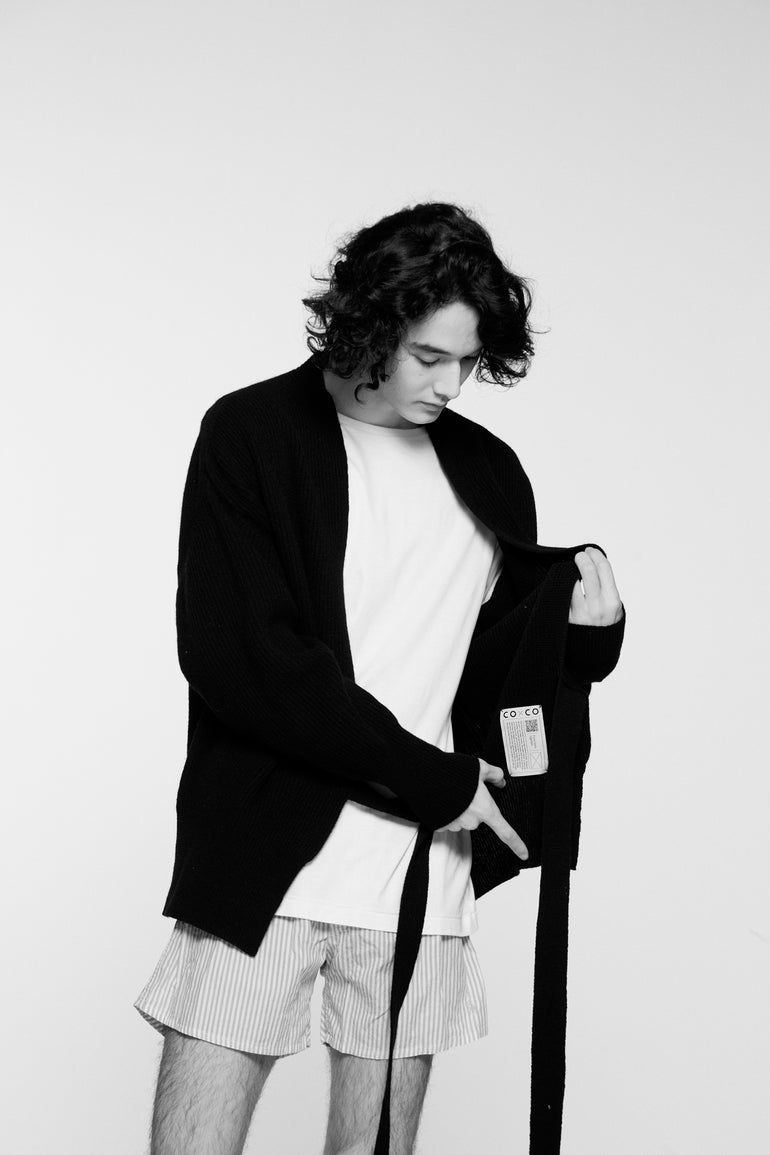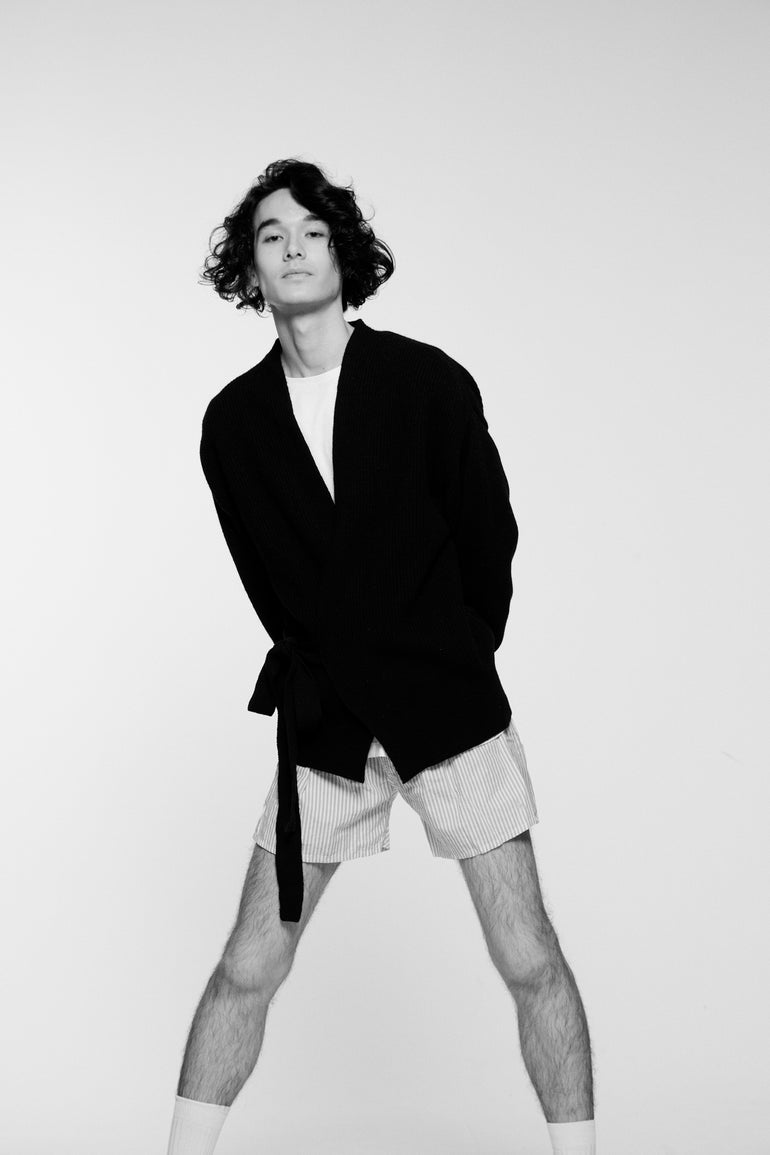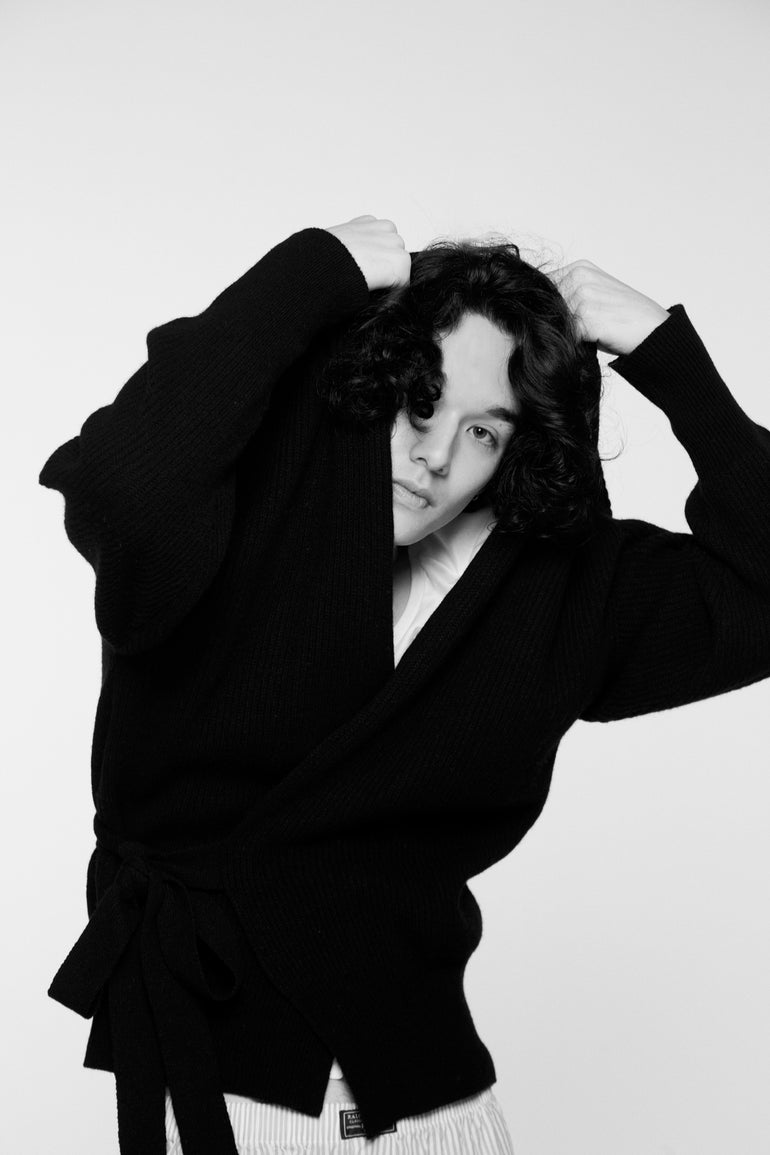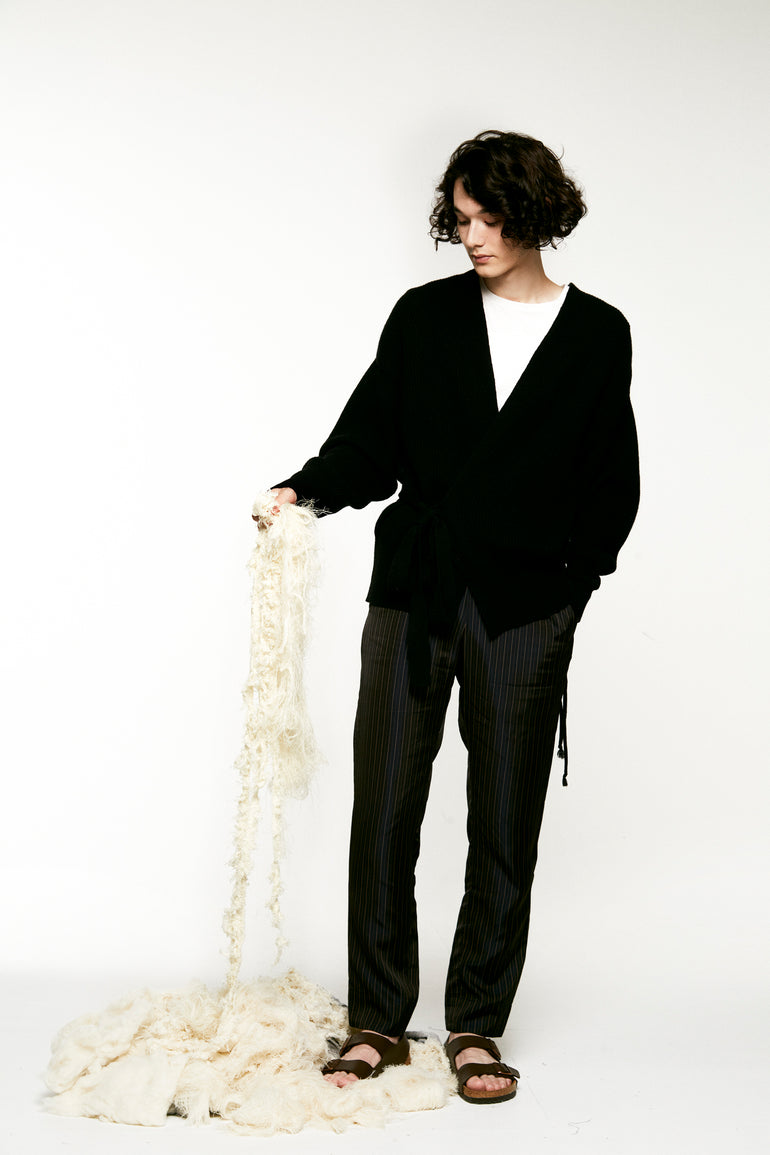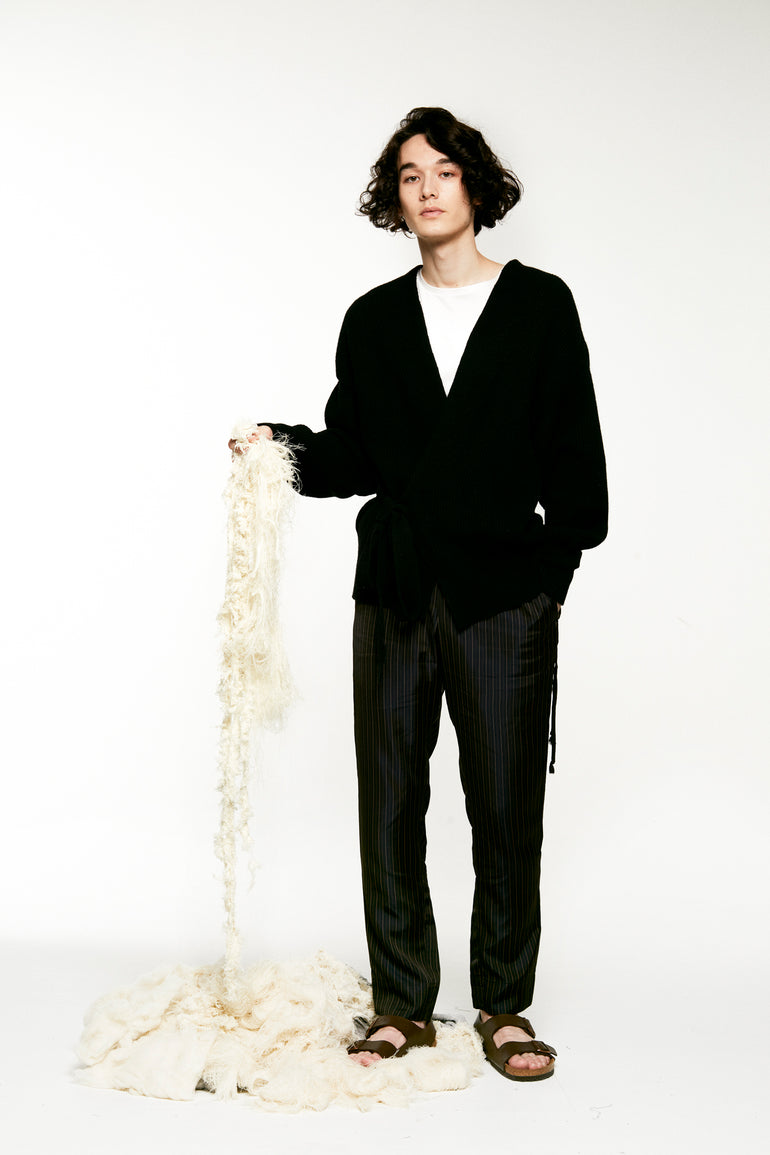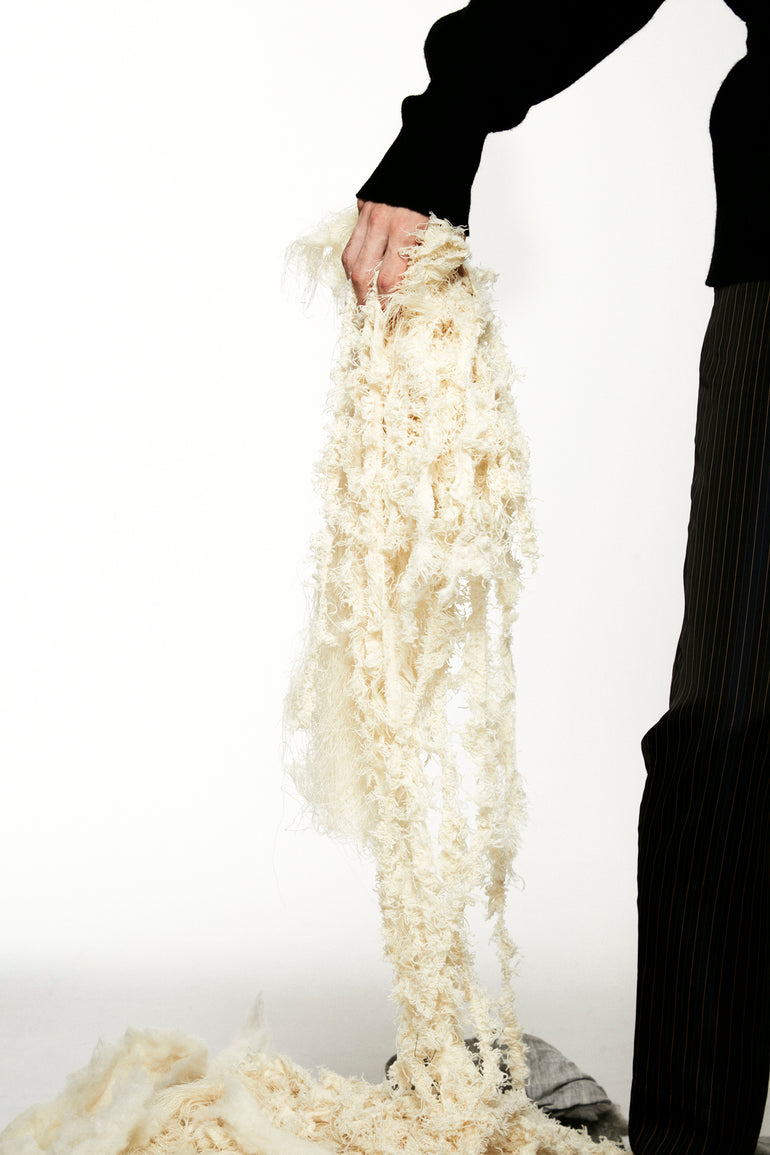 Standard Unisex knit (Black)
About the product
A knit that is both universal and unusual, with a unisex feel.

Uses a material called "anti-hair", which is made by up-cycling yarn cutting waste, lint, old clothes, etc. It is said that about 120,000 tons of cutting scraps are discharged annually, and this is a recycling-oriented knitwear that makes effective use of cutting scraps that were originally planned to be discarded. It can be arranged in several ways depending on how the belt is routed.
[price]
31,900 yen (tax included)

[Product delivery]
After receiving your order, we will ship it within 2-3 business days.
The shipping fee is 600 yen nationwide.

[color]
Black

[size]
Unisex 2size (①UnisexS-M/②UnisexM-L)
①Unisex SM size (length 69/shoulder width 53/body width 56/hem width 50/sleeve length 72)
②Unisex ML size (length 74/shoulder width 60/body width 62/hem width 54/sleeve length 80)
*Women's model wears 170cm ML size *Women's model (monochrome cut) wears 159cm SM size *Men's model wears 185cm ML size

[material]
Elasticity: None Glossy: None Transparency: None Product thickness: Normal Ease of pilling: △ (This product is not particularly prone to pilling, but it can be pilled by rubbing or washing. If there is pilling, gently cut it with scissors or a pill remover.)

[quality]
78% wool, 20% nylon, 2% polyester
Due to the use of anti-hair, there is a possibility that fibers of other colors and materials may be mixed with Tobikomi.

[ How to Care ]
It cannot be washed with water. We recommend dry cleaning.
When ironing, float with steam to prevent the stitches from being crushed.

Made in Japan
By producing in Japan, we aim to contribute to the continuation of the domestic sewing industry and the reduction of CO2 emissions during transportation.
Also, if you purchase one of these knitwear, 10% of the sales will be used to support the fashion school "coxco Lab" operated in the Philippines by the affiliated NPO DEAR ME. "coxco Lab" is a fashion school that opened in Manila, Philippines in February 2023. It is a technical education school where you can learn design and sewing for free. In the future, we will employ graduates under the brand "coxco" and aim to solve various social issues by creating a cycle between "coxco" and "coxco Lab".
I want to make positive choices and challenges for the future through fashion with everyone.
Start together from, coxco.
From here, together.
---
We will ship within 3 business days after payment is completed.
The shipping fee will be 600 yen nationwide.
If the size of the ordered product does not fit, we accept size exchange.