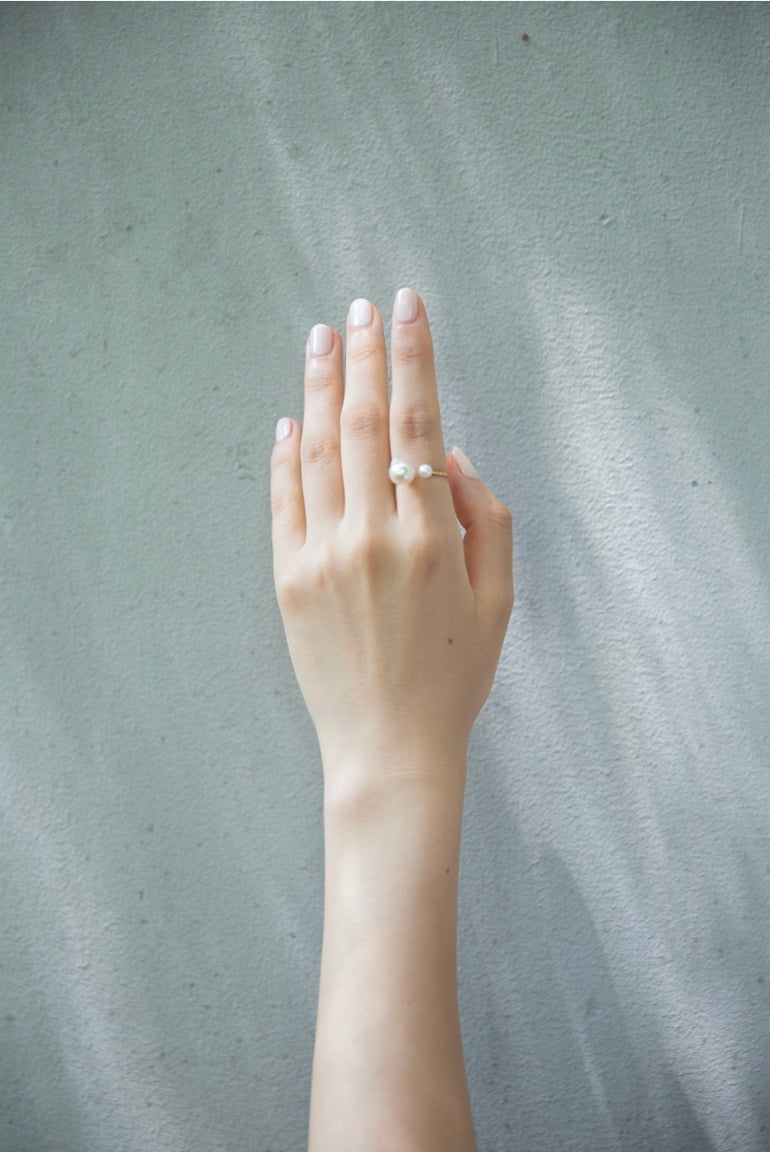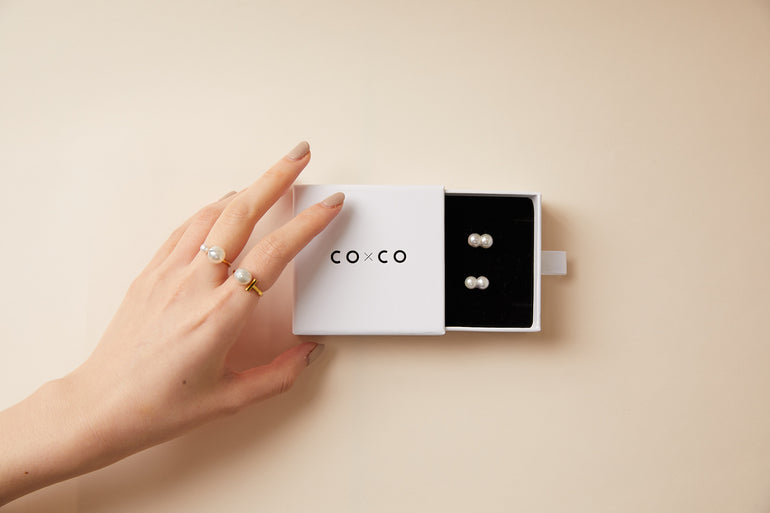 About the product

Jewelry that makes your hands look gorgeous. We use Akoya pearls that are slightly deformed, not perfectly round. The gold jewelry part has a slender design, making it an elegant and easy-to-use ring.

price: 23,760 yen (tax included) * Shipping fee is 600 yen nationwide.
Size: 9, 11, 13
color: White pearl (SILVER925+K19YG plating)

Country of origin/production background
Made in Japan. (Yamanashi Prefecture)
*Please note that all pearls have different shapes and it is not possible to choose the shape.
* You can adjust the size slightly at hand.
*If the product is unused, we can exchange the size.
STORY
A slightly deformed twin Akoya pearl is used instead of a perfect circle. The production of Akoya pearls, which Japan is proud of, has decreased to about one-sixth of what it was around 1967, and it is said that the cause is marine pollution or an unknown shellfish infection.
Akoya pearls, which are becoming rarer each year due to factors such as marine pollution, have traditionally been valued for their "true round" pearls. We make effective use of things that exist, and regard things that are "transformed" as beauty, and hope that they will become "talisman pearls" that you can wear in your daily life.
---
We will ship within 3 business days after payment is completed.
The shipping fee will be 600 yen nationwide.
If the size of the ordered product does not fit, we accept size exchange.