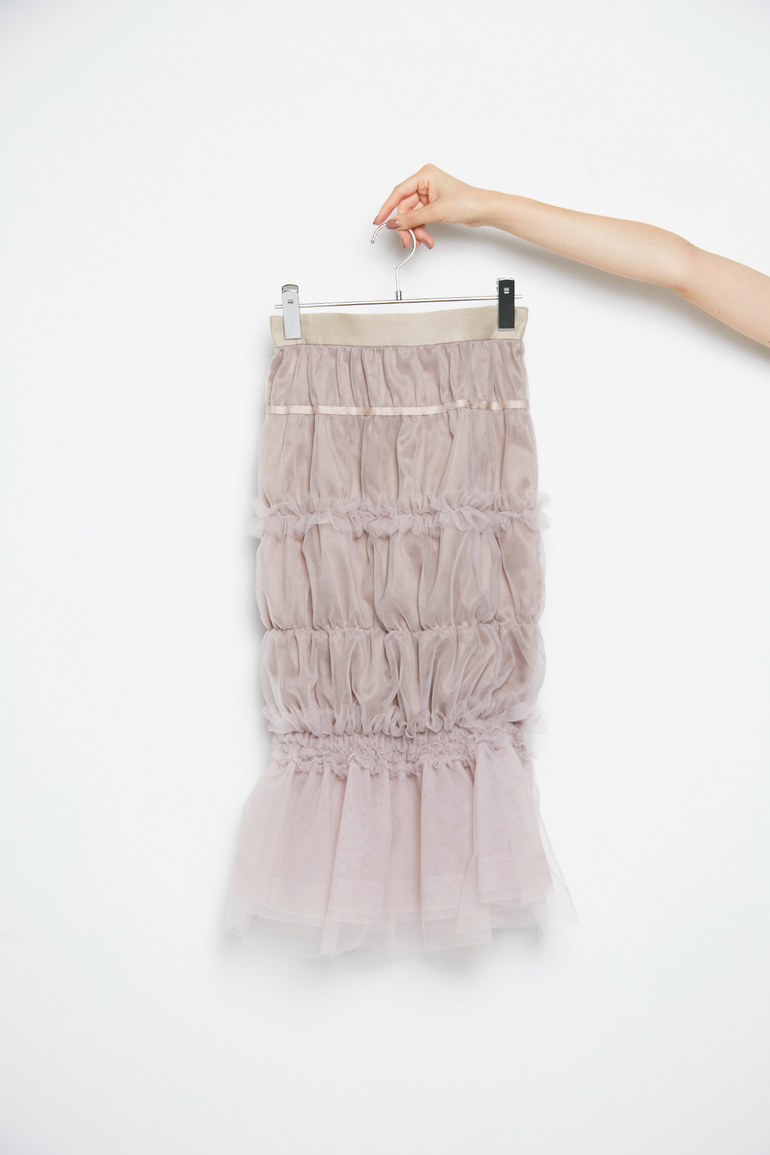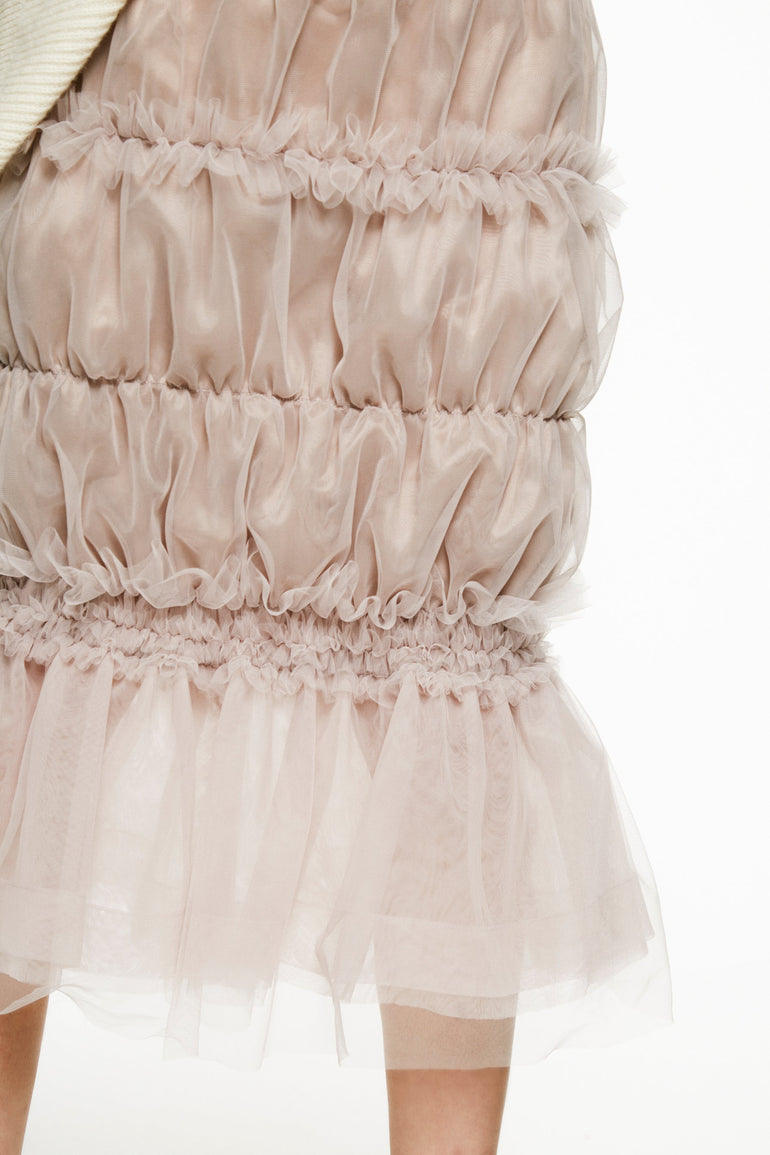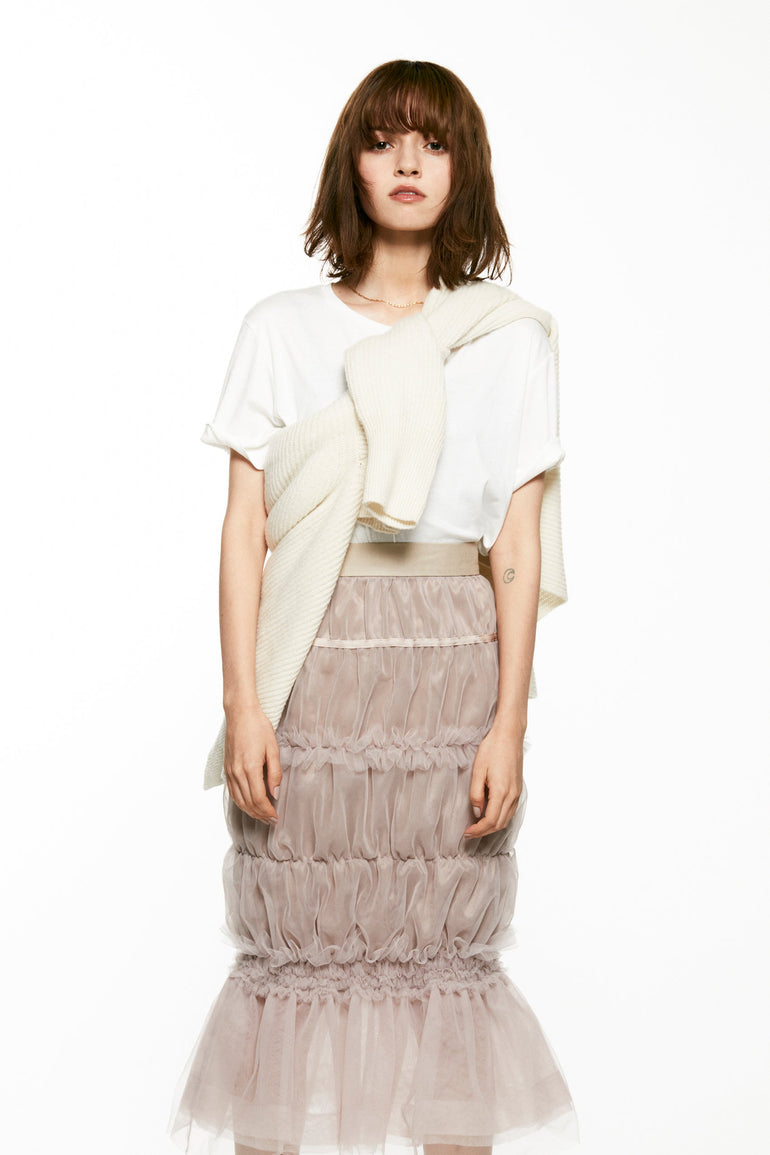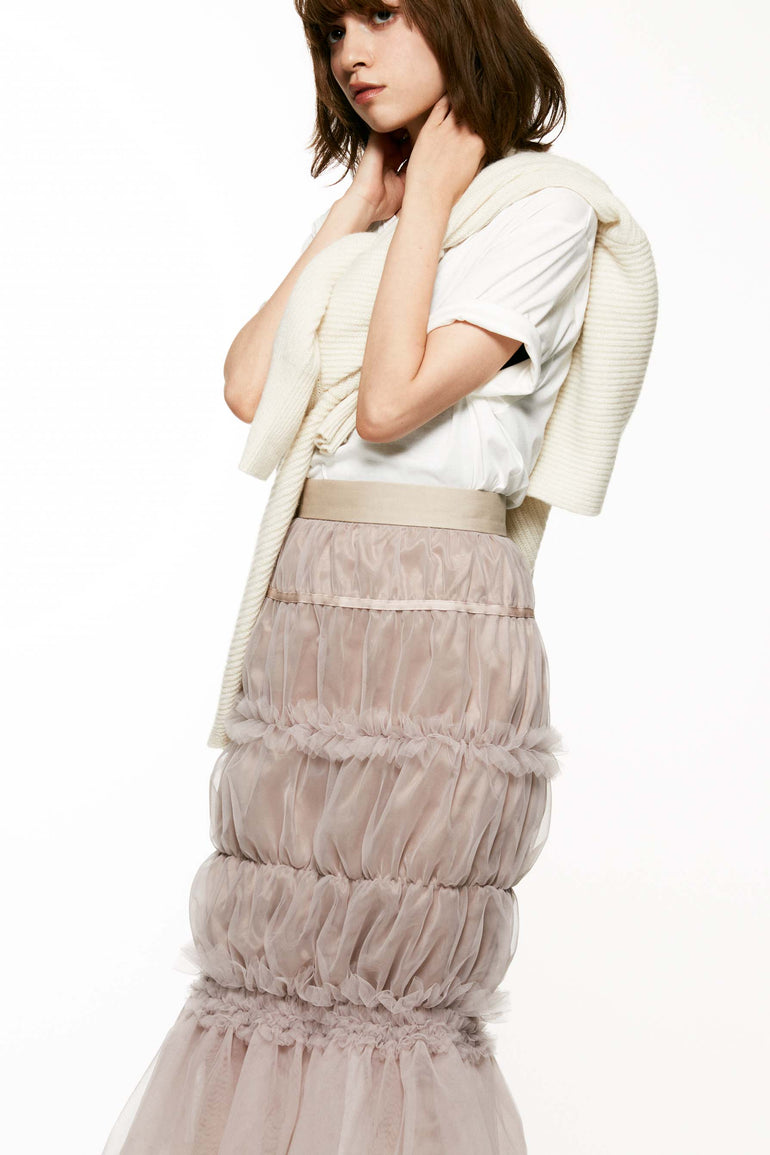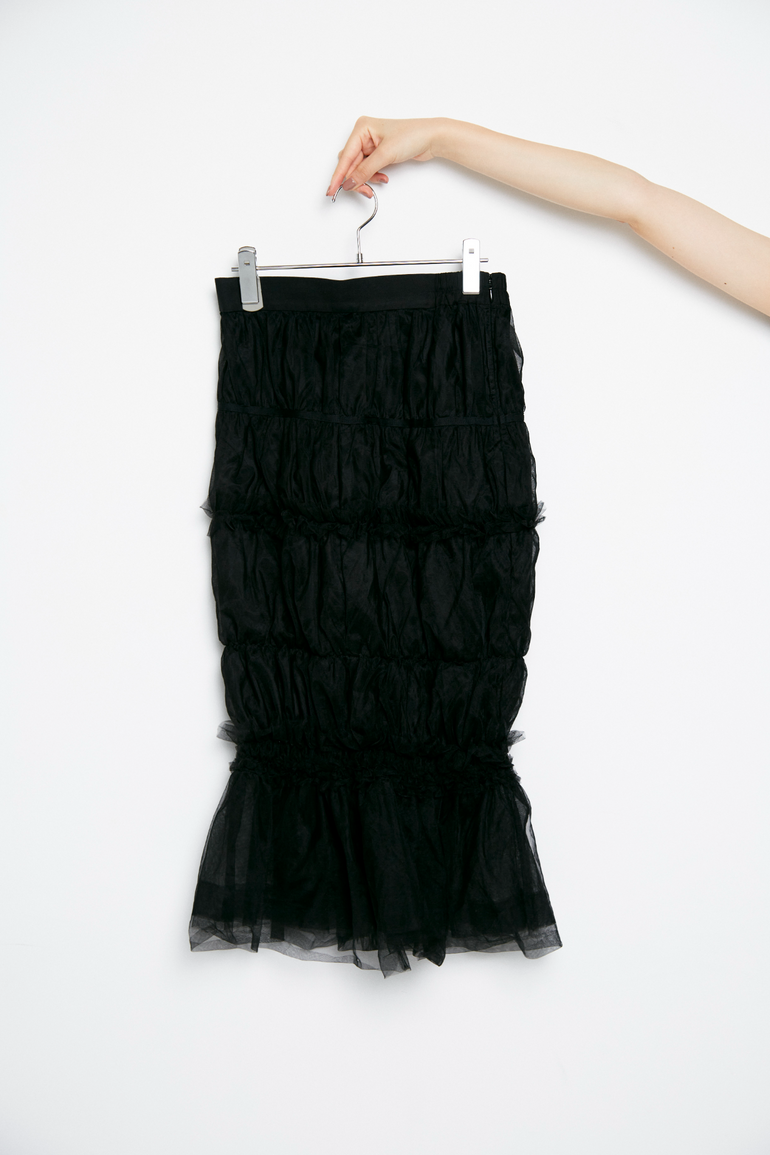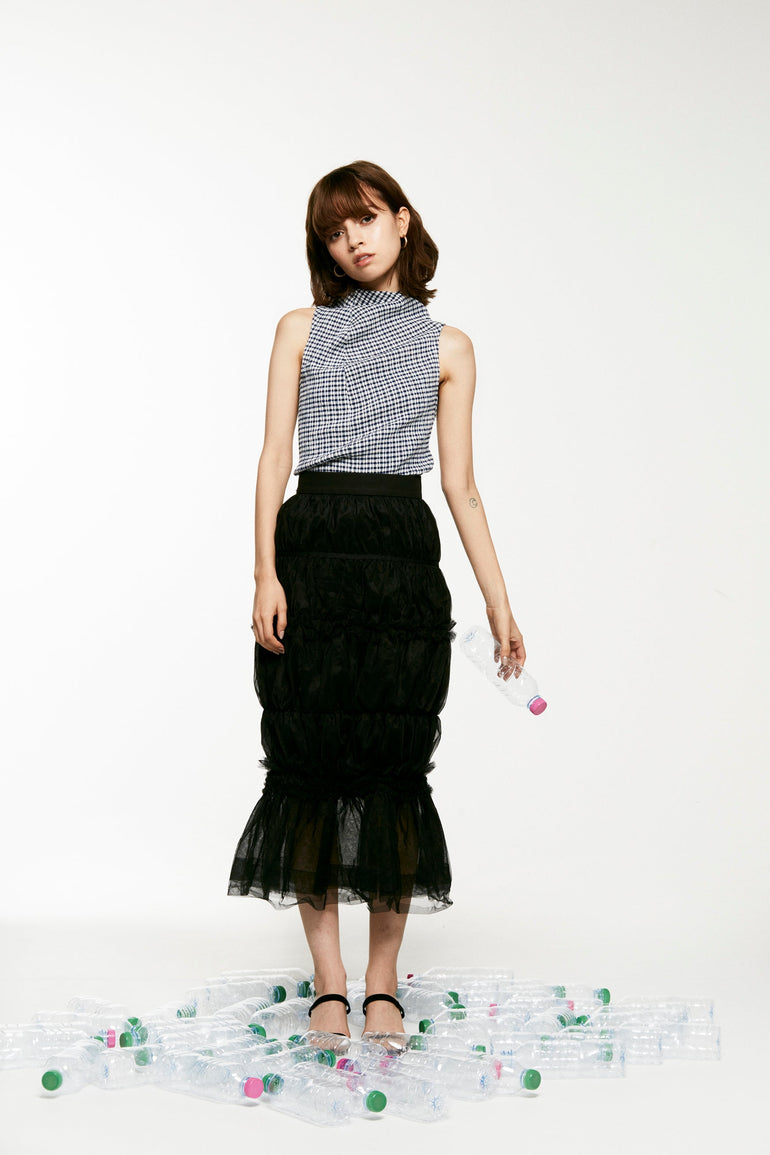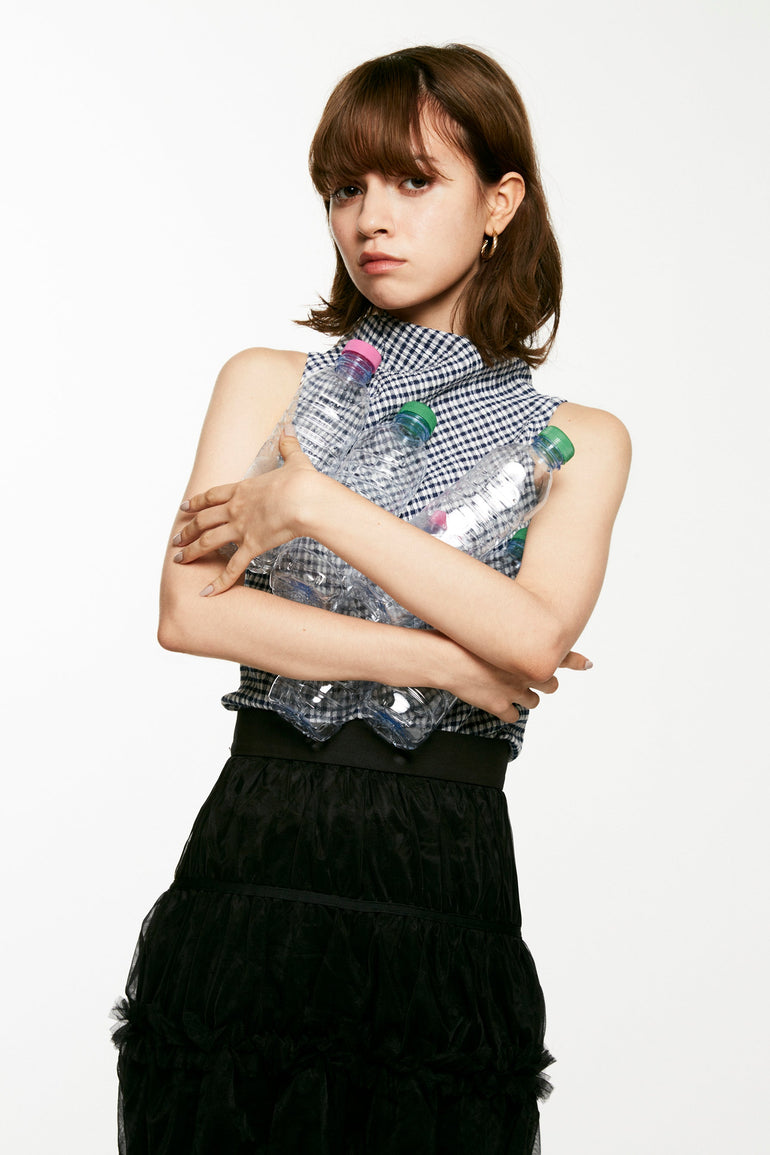 About the product
Feminine, mode clothes. Because it is a mermaid-shaped tulle skirt, it has a mature silhouette that is easy to challenge. Made from 100% recycled plastic bottles. This skirt goes well with a variety of tops such as T-shirts, blouses, and knitwear. Not only the waist but also the gathered parts are all made of rubber, so it is easy to move and comfortable.

price: 38,500 yen (including tax) * Shipping fee is 600 yen nationwide.
size guide: FREE
(Waist 66/Waist elastic length 78/Hip 85/Total length 79)

Color: Black/Pink beige

material
Outer fabric: 100% recycled polyester
Lining: 64% polyester, 36% composite fiber (polyester)
Separate fabric: 47% non-designated fiber (lyocell), 38% cotton, 15% hemp

Care Instructions <br>Hand wash, do not machine wash. We recommend wet cleaning when cleaning.
Country of origin/production background
Japan
Also, if you purchase one of these skirts, 10% of the sales will be used to support the opening and operation of the fashion school "coxco Lab" scheduled to open in the Philippines next year by the group NPO DEAR ME. At "coxco Lab", we will create a technical training school where people living in poor areas in the Philippines can attend for free. We aim to solve
I want to make positive choices and challenges for the future through fashion with everyone.
Start together from, coxco.
From here, together.
---
We will ship within 3 business days after payment is completed.
The shipping fee will be 600 yen nationwide.
If the size of the ordered product does not fit, we accept size exchange.