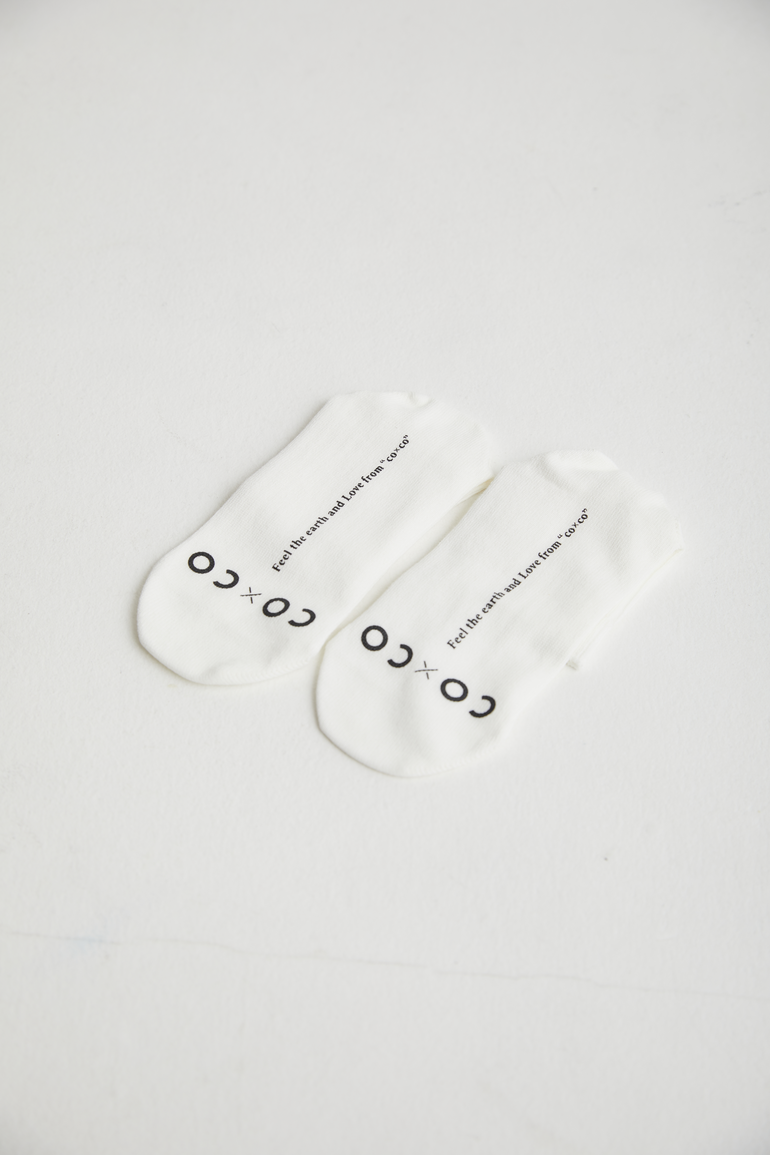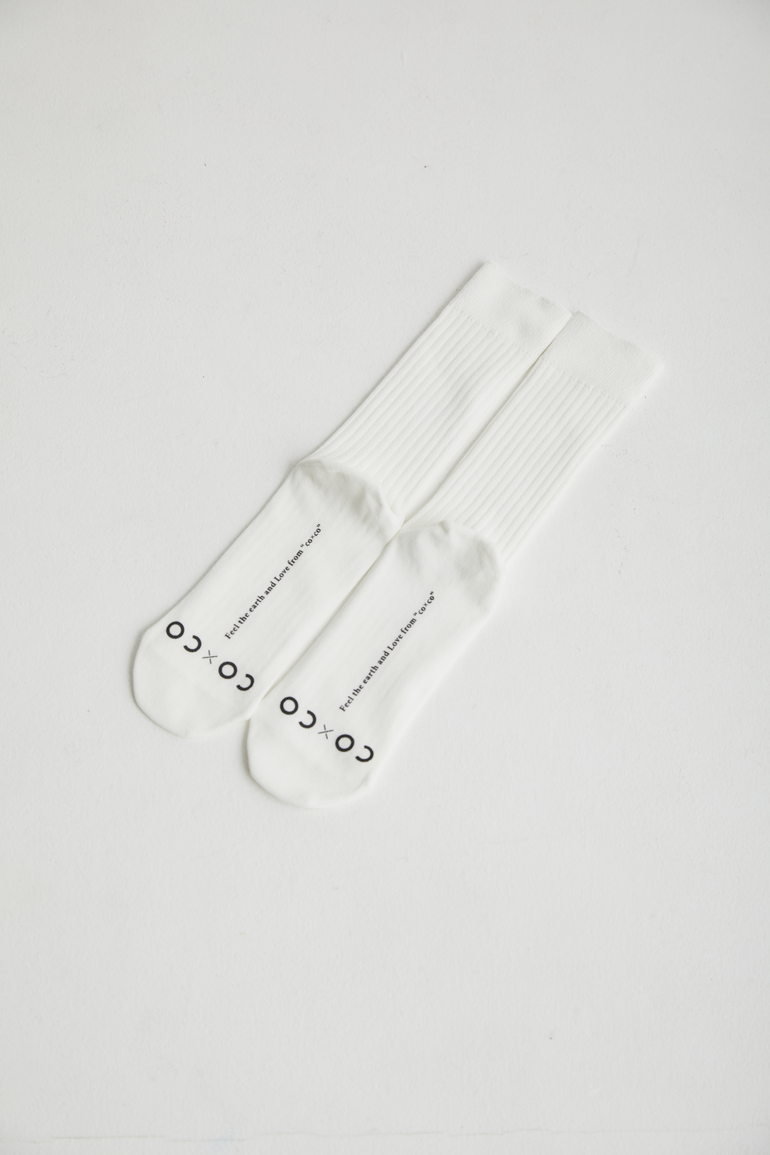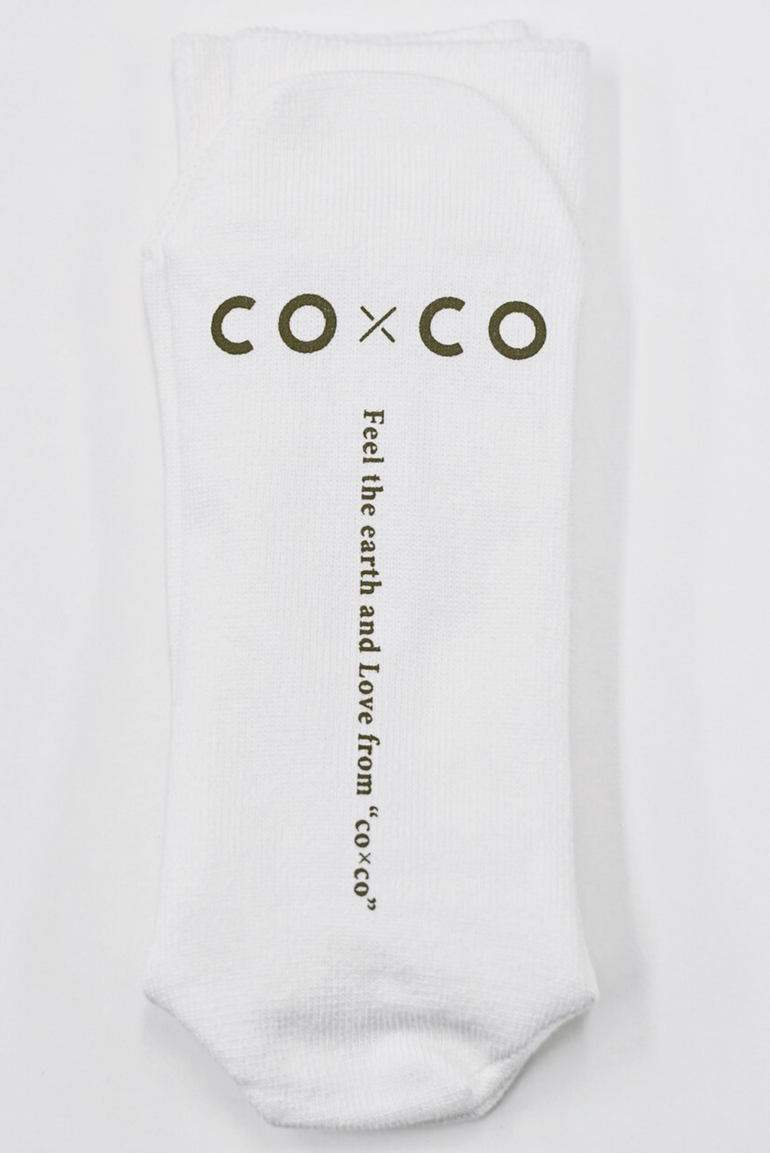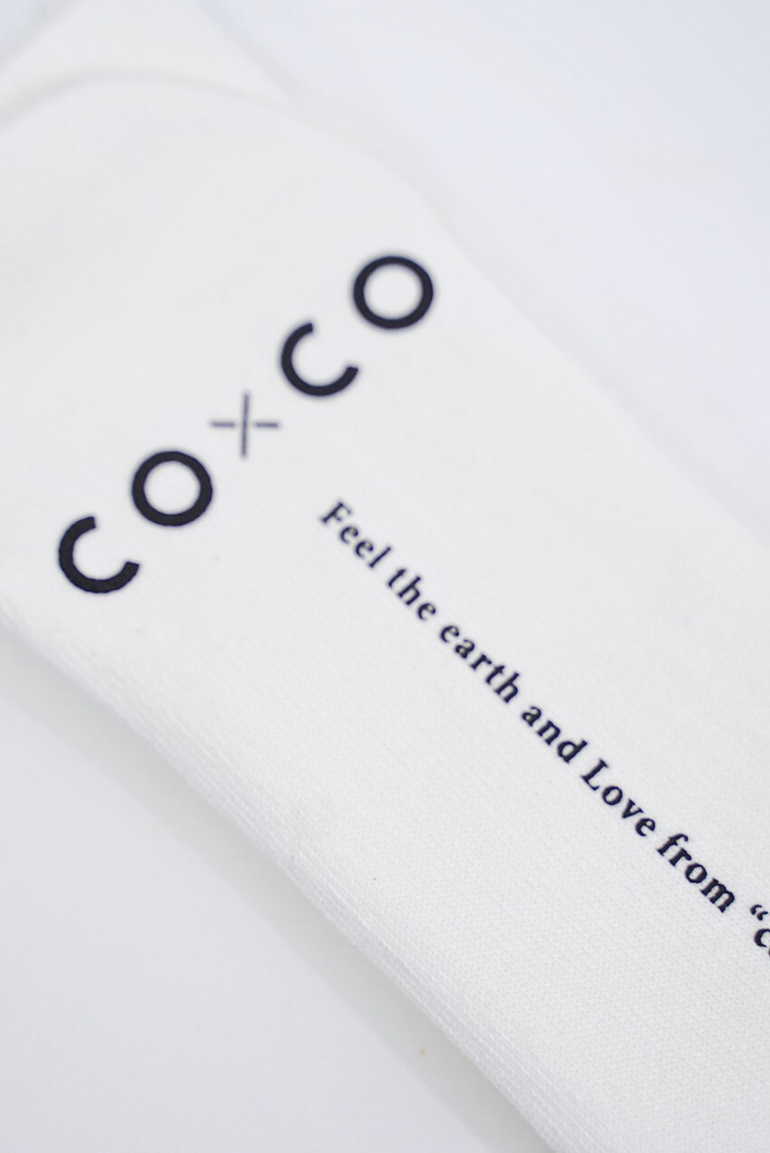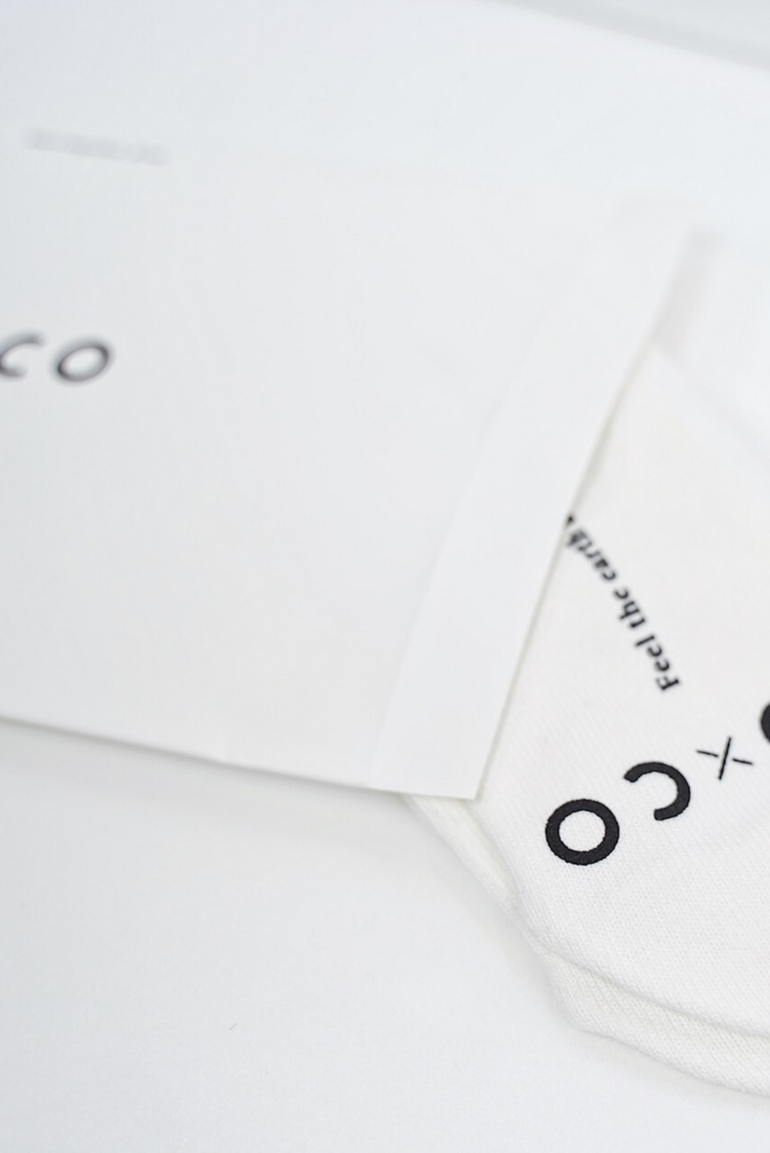 This item was produced under the theme of the "waste clothing problem", which is said to be about 1 million tons (about 3 billion clothes) annually in Japan. Therefore, this product uses yarn made from recycled clothes that are planned to be discarded .
Product introduction
These socks are made from sustainable polyester that is recycled from leftover fabrics and threads from apparel production, as well as from used clothes.
price: 1980 yen (tax included)

size
23cm-25cm: length to calf
25-27cm: three-quarter length below the knee
*Length varies depending on size.

color: white
Printed on the back of the sock.
Product features
Feels like cotton.
99% recycled material (polyester). By reproducing cotton fibers with polyester, we have achieved a texture that can only be thought of as cotton.
The secret is the thread twisted by the power of the air. The fibers are hard to move, and the fluffing on the surface is suppressed. Prevents pilling and prevents microfiber shedding. Made of 99% polyester material with excellent functionality. (Remaining 1% is polyurethane)

Absorbs water and dries quickly
Y-shaped cross-section and other cross-section threads are used. As a result, moisture such as sweat is well absorbed by the thread due to capillary action, and the surface area is widened, allowing the moisture to dry easily and provide comfort.
Made in NARA
Production is carried out at a factory in Nara Prefecture.
It doesn't work like magic just by moving the machine, and the production process changes depending on the thread and material. Each piece is carefully made by craftsmen with many years of experience.
---
We will ship within 3 business days after payment is completed.
The shipping fee will be 600 yen nationwide.
If the size of the ordered product does not fit, we accept size exchange.