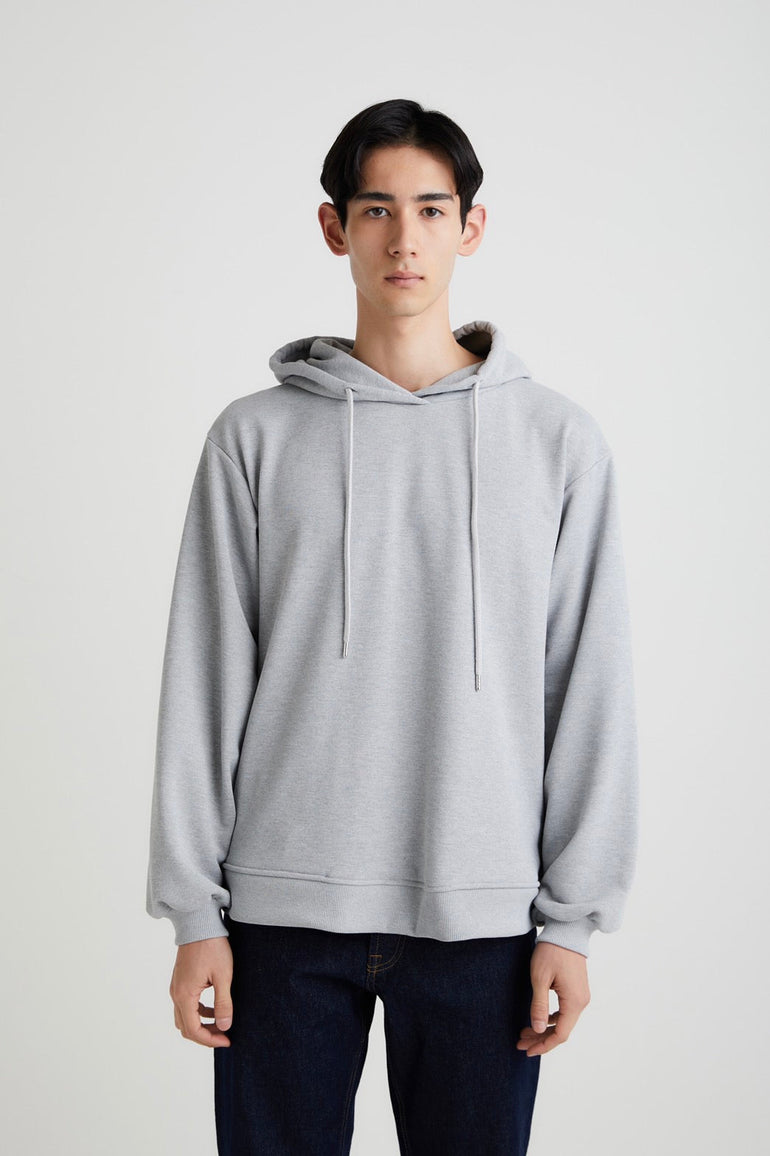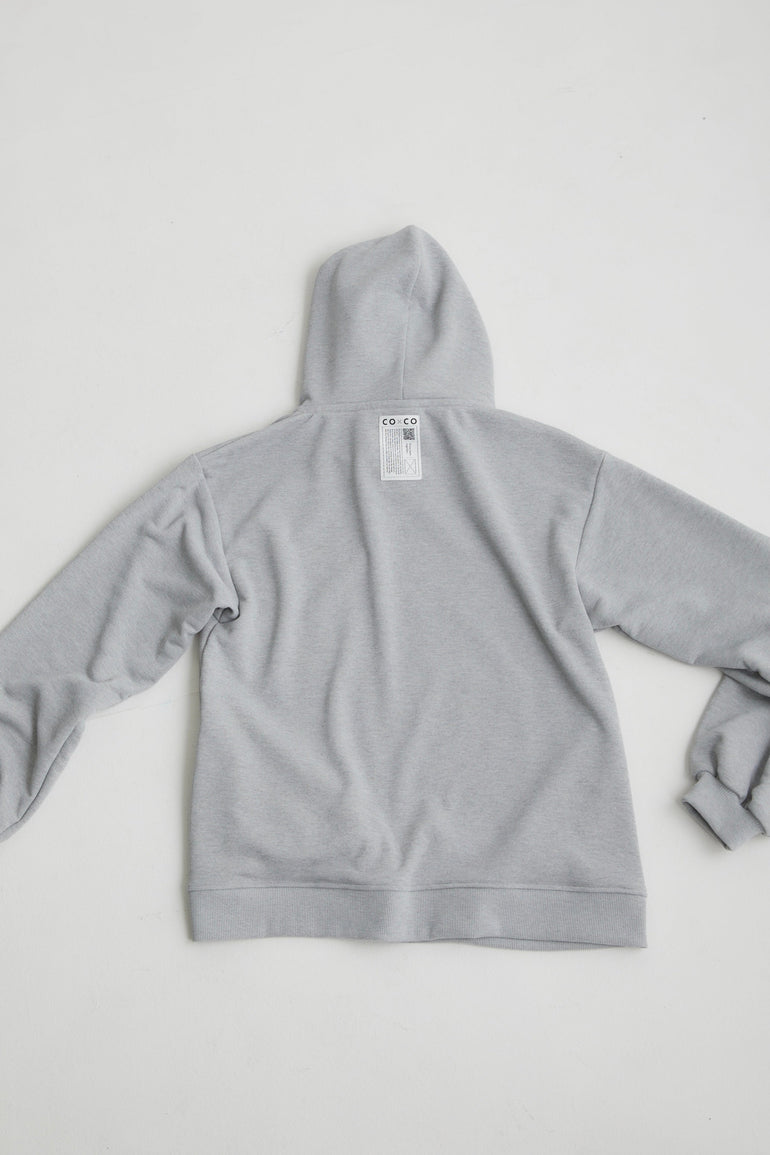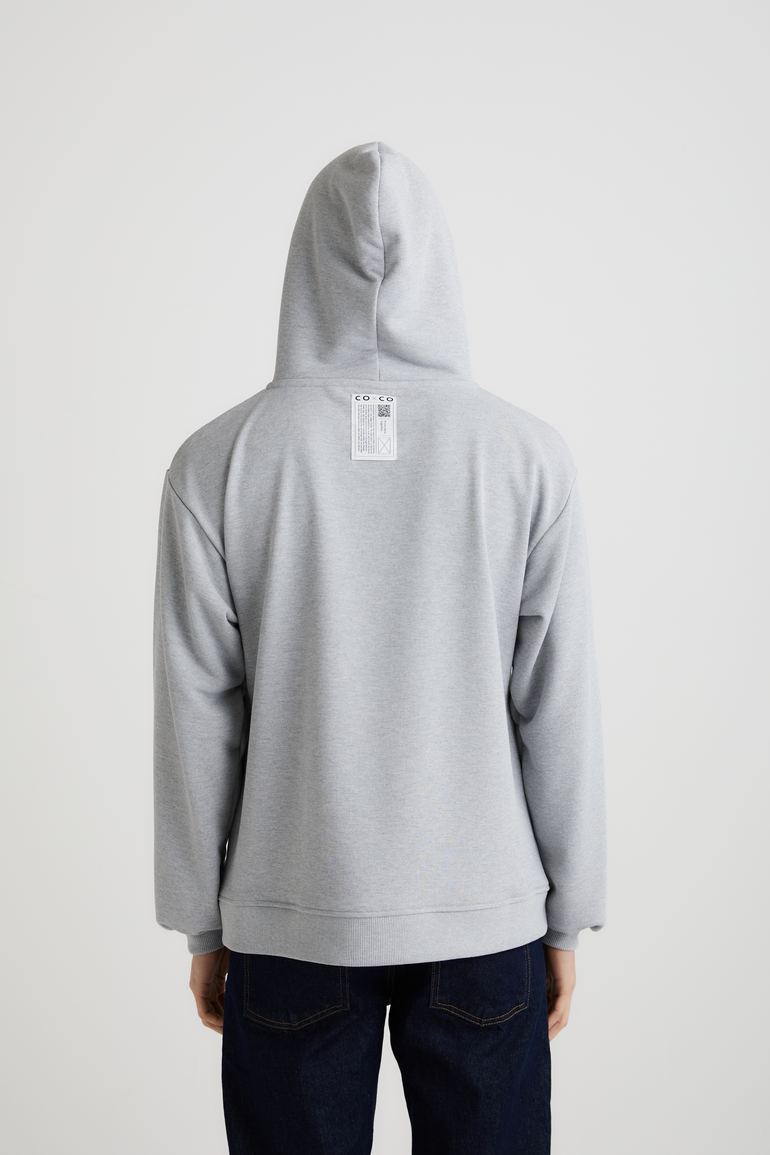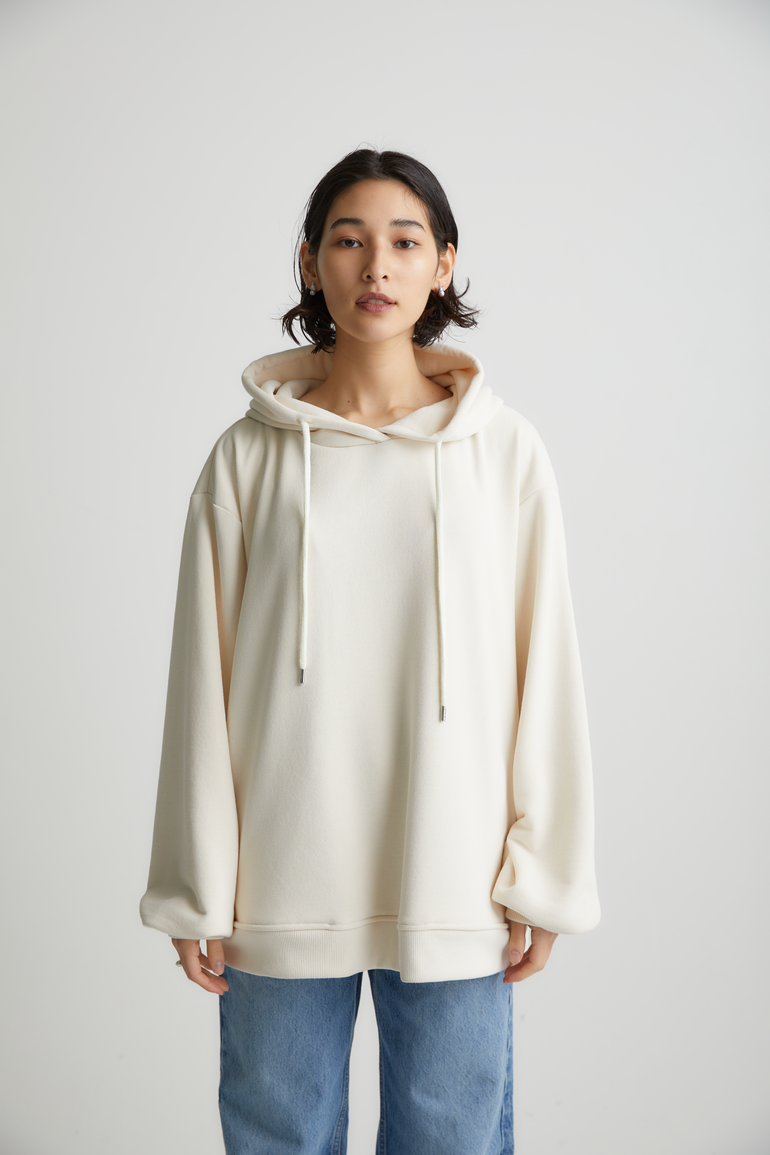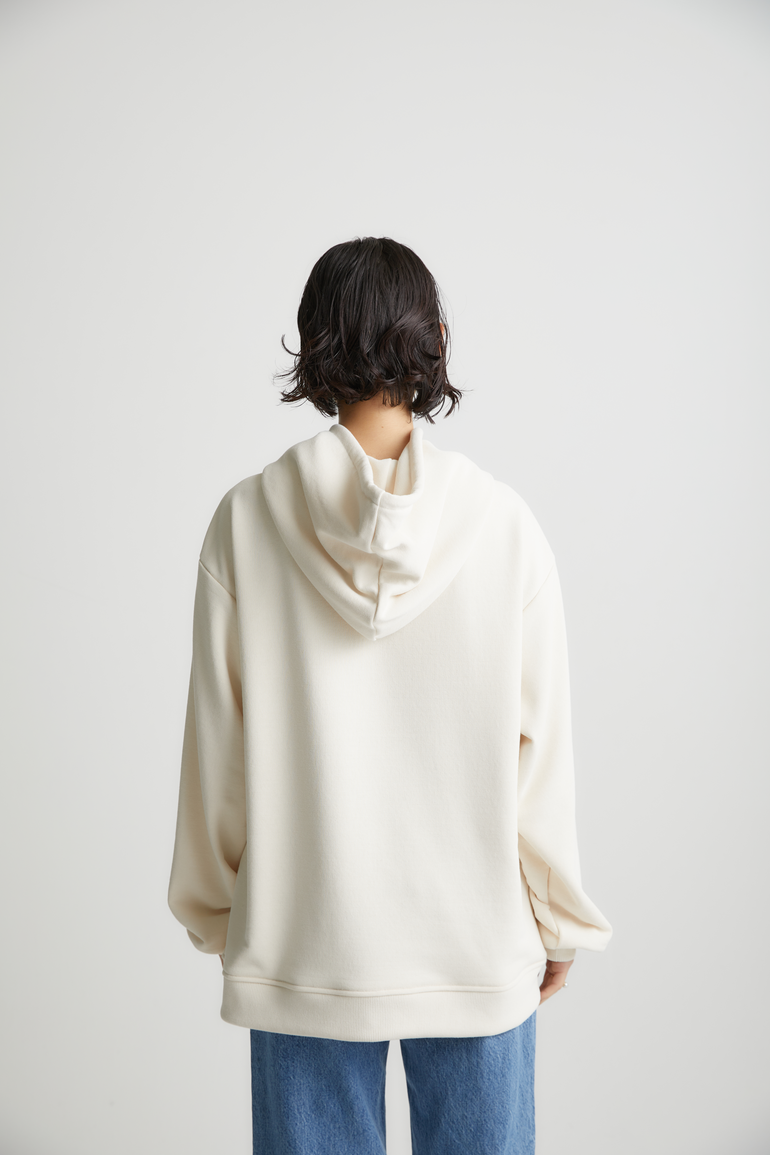 About the product
coxco debut series "Vol.0". This item was produced under the theme of the "waste clothing problem", which is said to be about 1 million tons (about 3 billion clothes) annually in Japan. Therefore, this product uses fabrics made from recycled clothes that would otherwise be discarded .


price: 25,300 yen (tax included)
* Shipping fee is 600 yen nationwide.
size guide: free
Length 71 / Shoulder width 57 / Bust 56 / Sleeve length 64
・Wearing women's model: 165cm
・Wearing men's model: 185cm

color: Gray
Material: 100% polyester

Country of origin
Made in Japan (Everything from raw materials to sewing is produced in Japan.)
By producing in Japan, we aim to sustain the domestic sewing industry and reduce CO2 emissions during transportation.

Product features
Feels like cotton. Actually 100% polyester.
By reproducing cotton fibers with polyester, we have achieved a texture that can only be thought of as cotton. The secret is the thread twisted by the power of the air. The fibers are hard to move, and the fluffing on the surface is suppressed. Prevents pilling and prevents microfiber shedding. Made of 100% polyester material with excellent functionality.

*About Renewal Points*
The following has changed since the sale in 2020.
・ Added new color "Ivory"
・A pocket has been added. ・The metal fittings on the string have been changed to silver. ・The design of the QR code on the back has been changed.

STORY
This series is based on the theme of the "waste clothing problem," where 1 million tons of clothing are discarded annually in Japan alone. We adopted recycled polyester fabric "BRING Material" made from polyester fiber of clothing that was planned to be discarded provided by Japan Environmental Design. So to speak, it is a fabric that has been revived from being thrown away. We use this recycled polyester fabric to create garments with designs that are as timeless and endearing as possible. Through this piece of clothing, I would like to face how to enjoy clothes and how to let go of them.

---
We will ship within 3 business days after payment is completed.
The shipping fee will be 600 yen nationwide.
If the size of the ordered product does not fit, we accept size exchange.