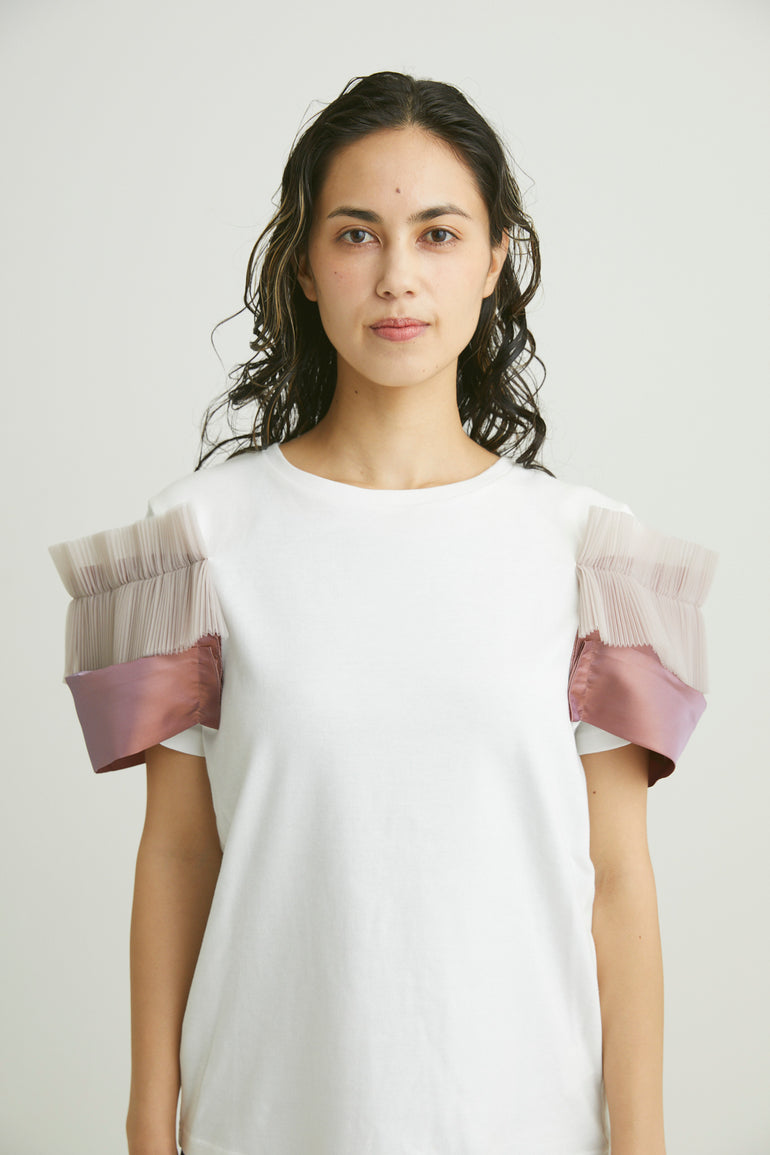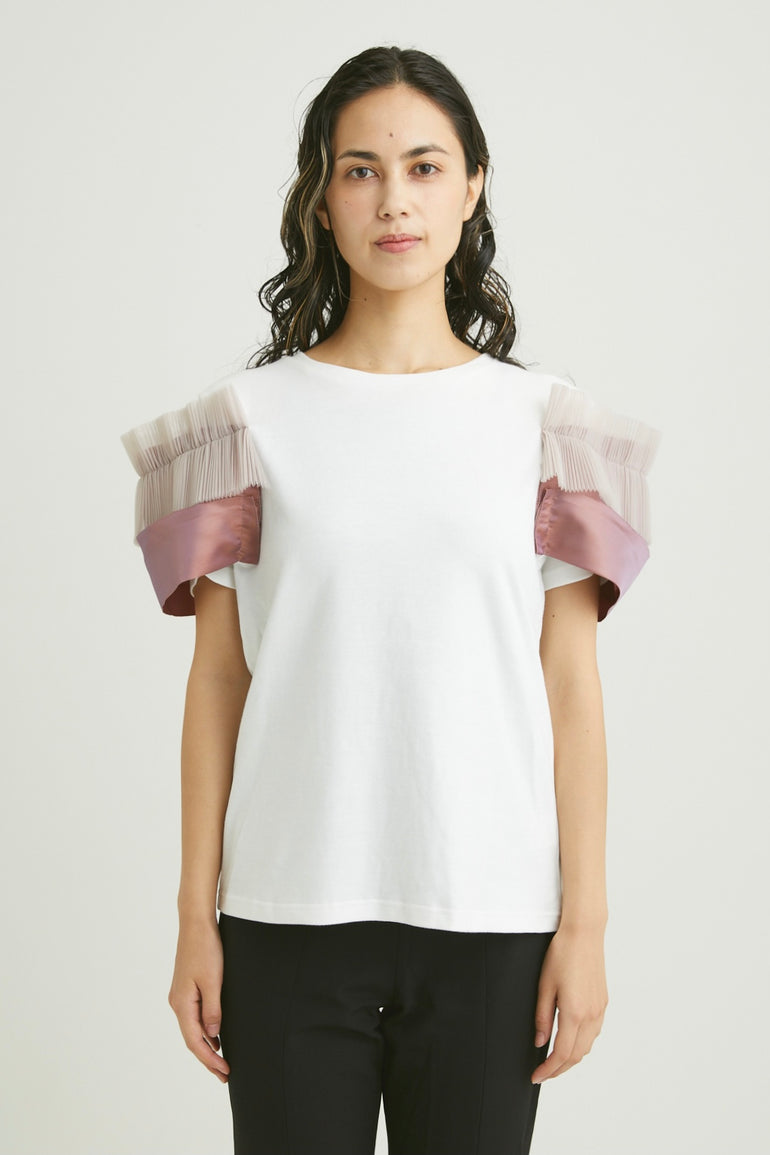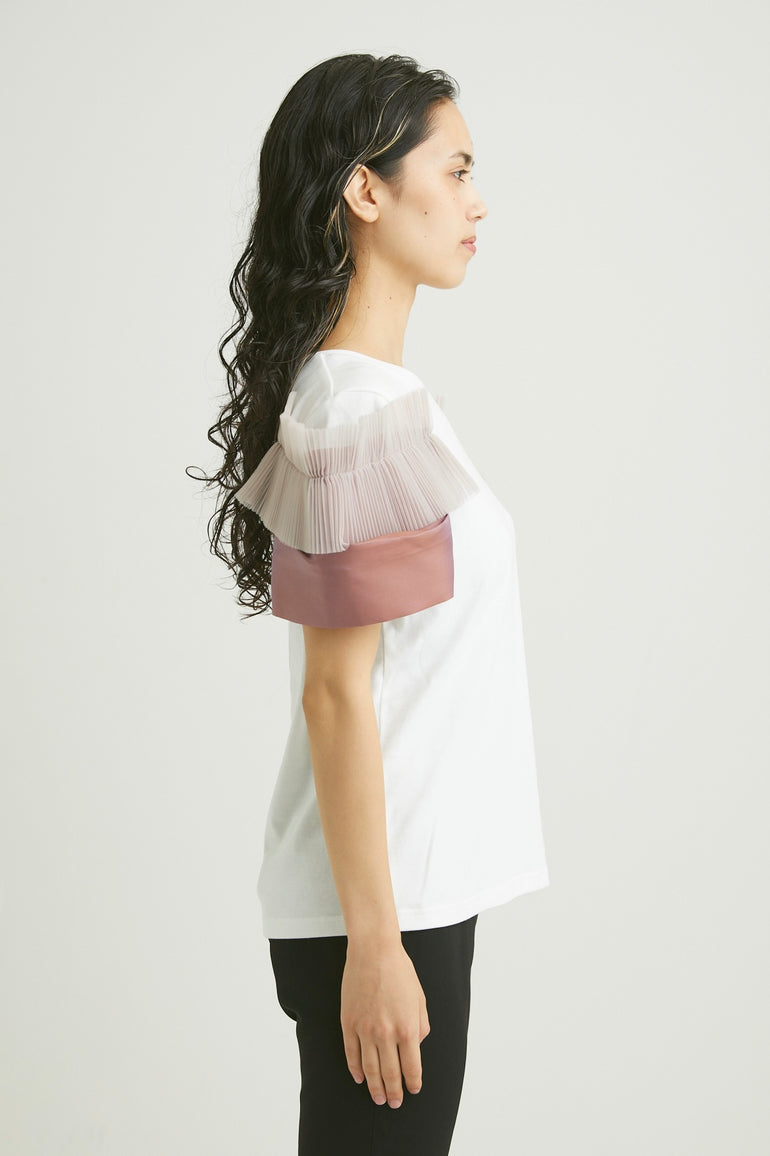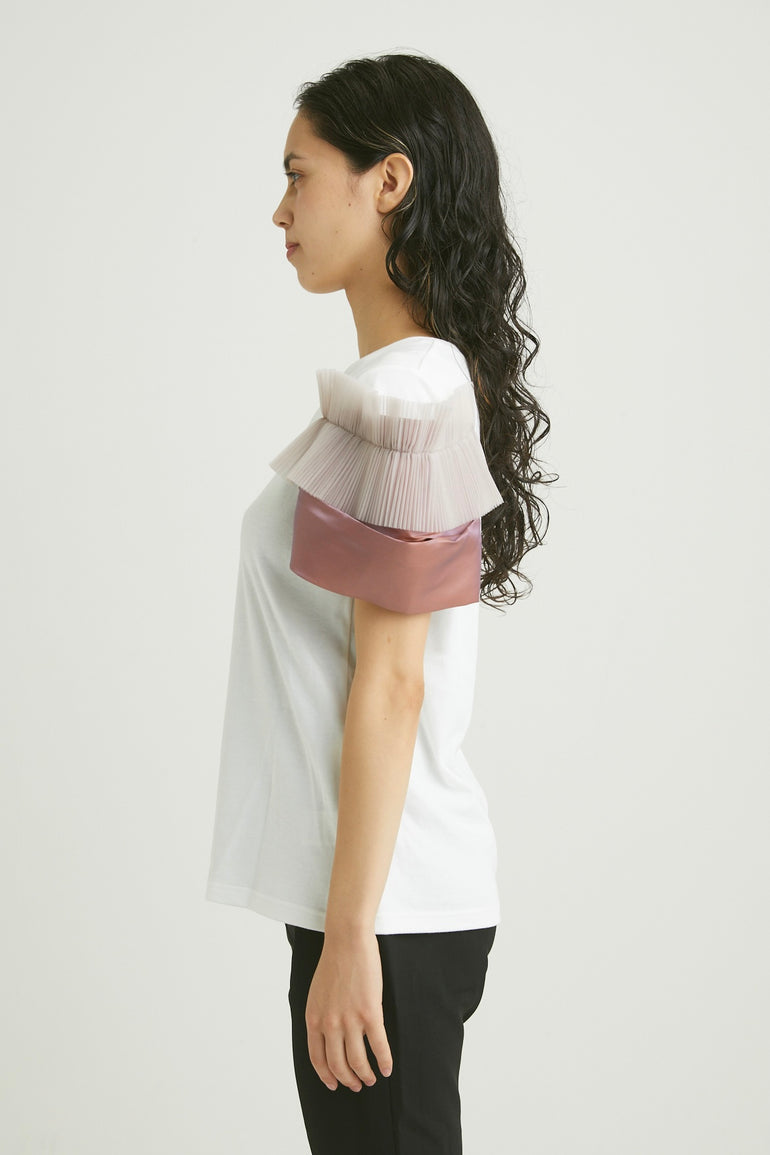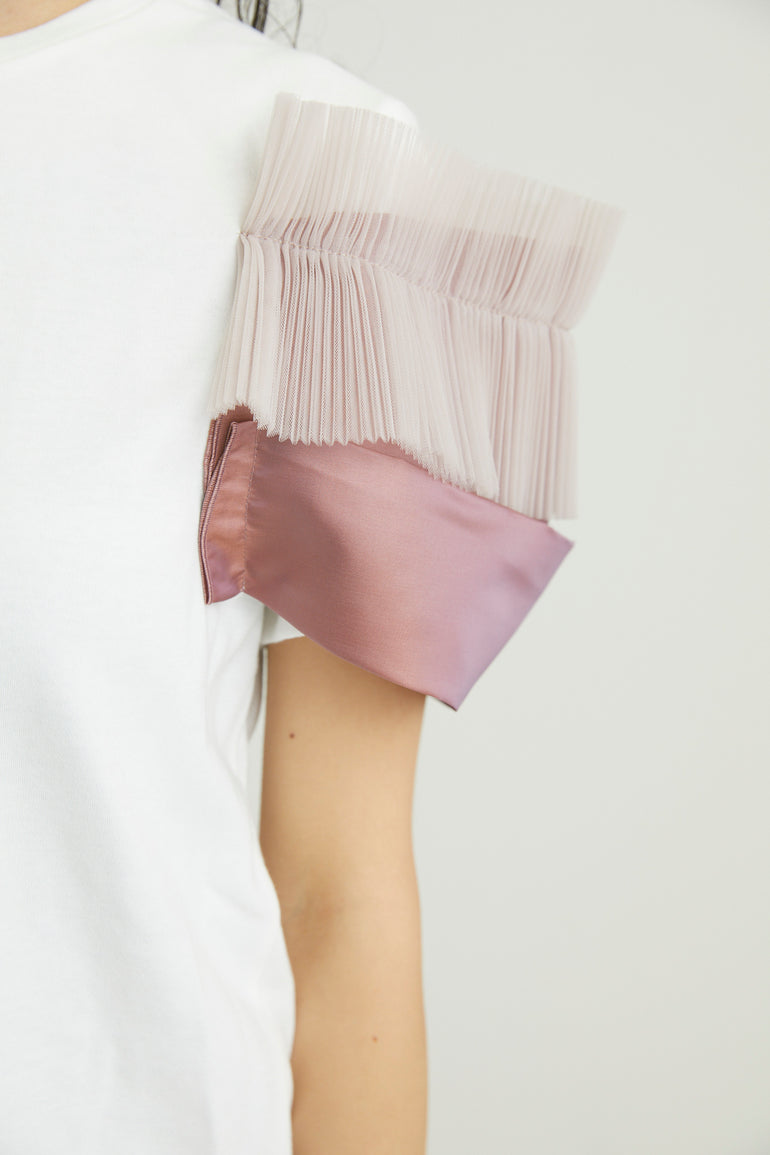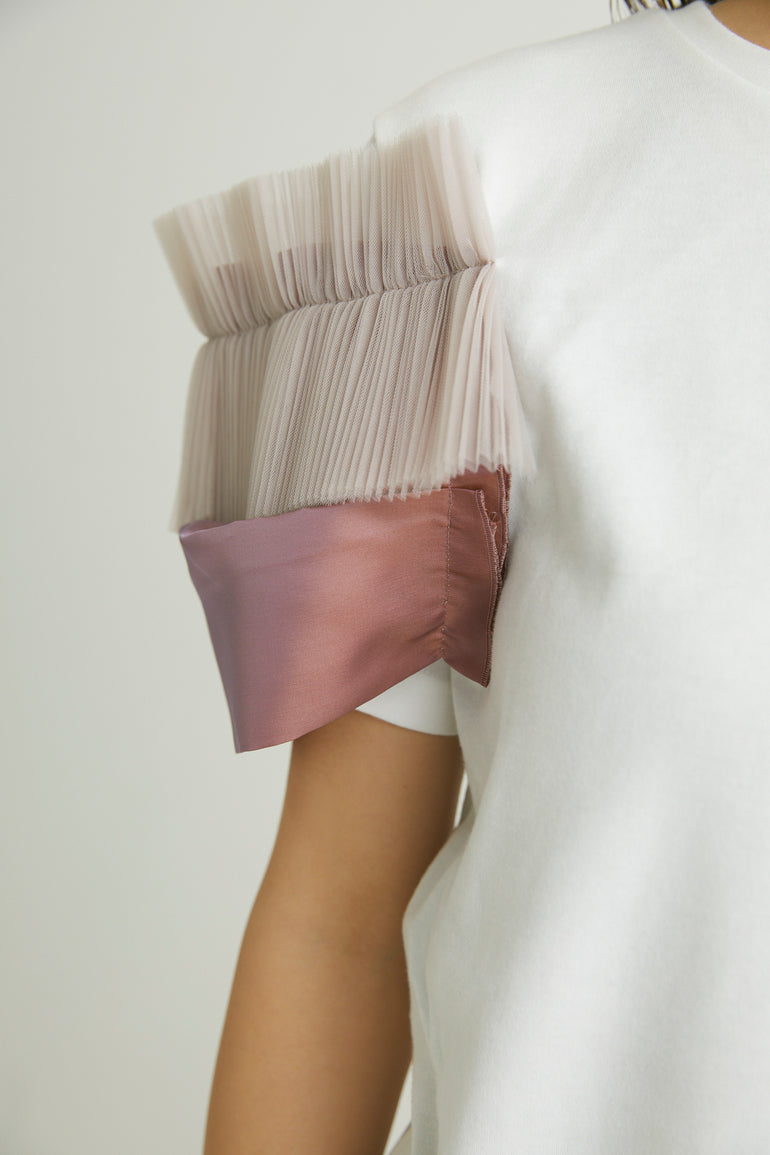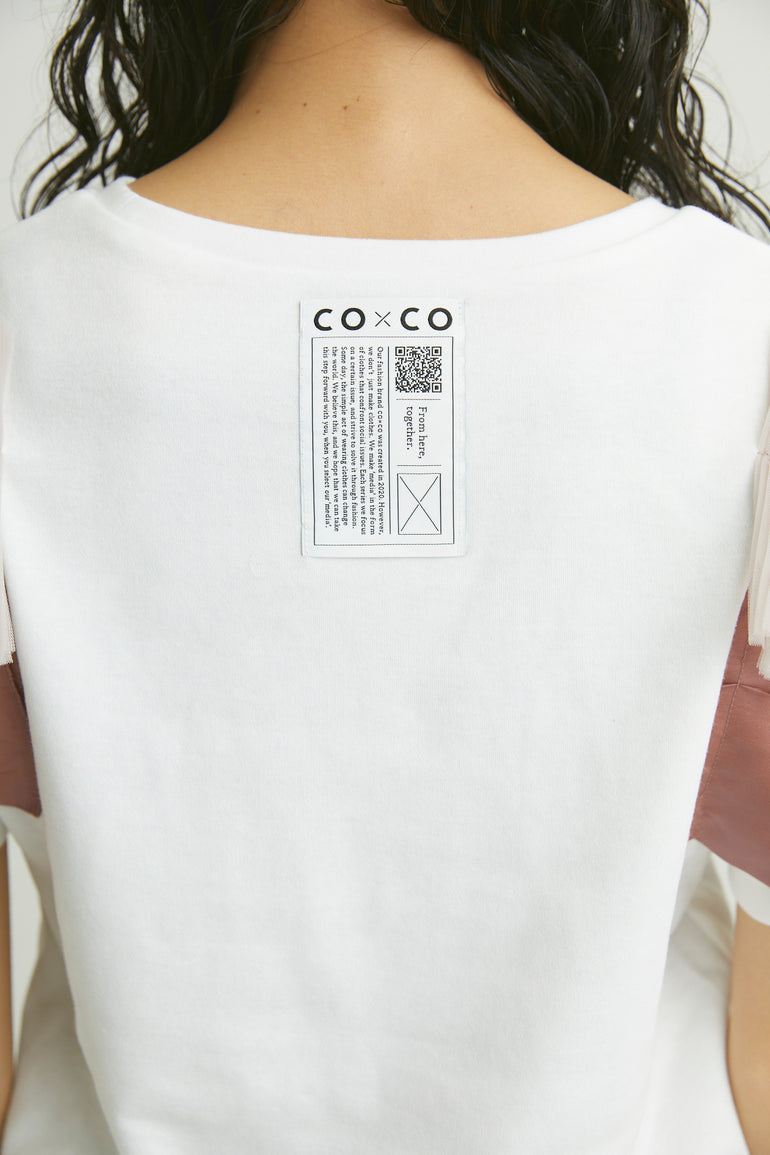 About the product
A design T-shirt that comes in handy in this season.


The base is arranged from coxco's popular simple T-shirt. The sleeves are made of a different material, and the pleated tulle gives it a tangy, fashionable look. The sleeve length is just the right length for an elegant look.


If you match it with your own clothes, it will brush up your outfit while still being sweet.
The body fabric is soft and fluffy Orcot. An item that gives you the comfort of a T-shirt and a gorgeous mode.

There is also a QR code on the back, which is the icon of coxco.


price: 30,800 yen (including tax) * Shipping fee is 600 yen nationwide.

size guide: FREE
Length 62/shoulder width 40/body width 47/hem width 48/sleeve length 18

color: black
material
Body 100% cotton ( Organic cotton fabric from Turkey that has acquired the world standard GOTS certification)
100% tulle polyester (100% recycled material from 100% domestic discarded PET bottles)

Country of origin/production background
Made in Japan. We are particular about high quality sewing, and produced at a sewing factory in Akita Prefecture.
material
Elasticity: None
Translucency: Slightly transparent depending on the inner
Fabric thickness: normal

How to Care
When washing, turn the product inside out and put it in the net, and use the "dry", "hand wash mode", and "home cleaning" modes.
---
We will ship within 3 business days after payment is completed.
The shipping fee will be 600 yen nationwide.
If the size of the ordered product does not fit, we accept size exchange.