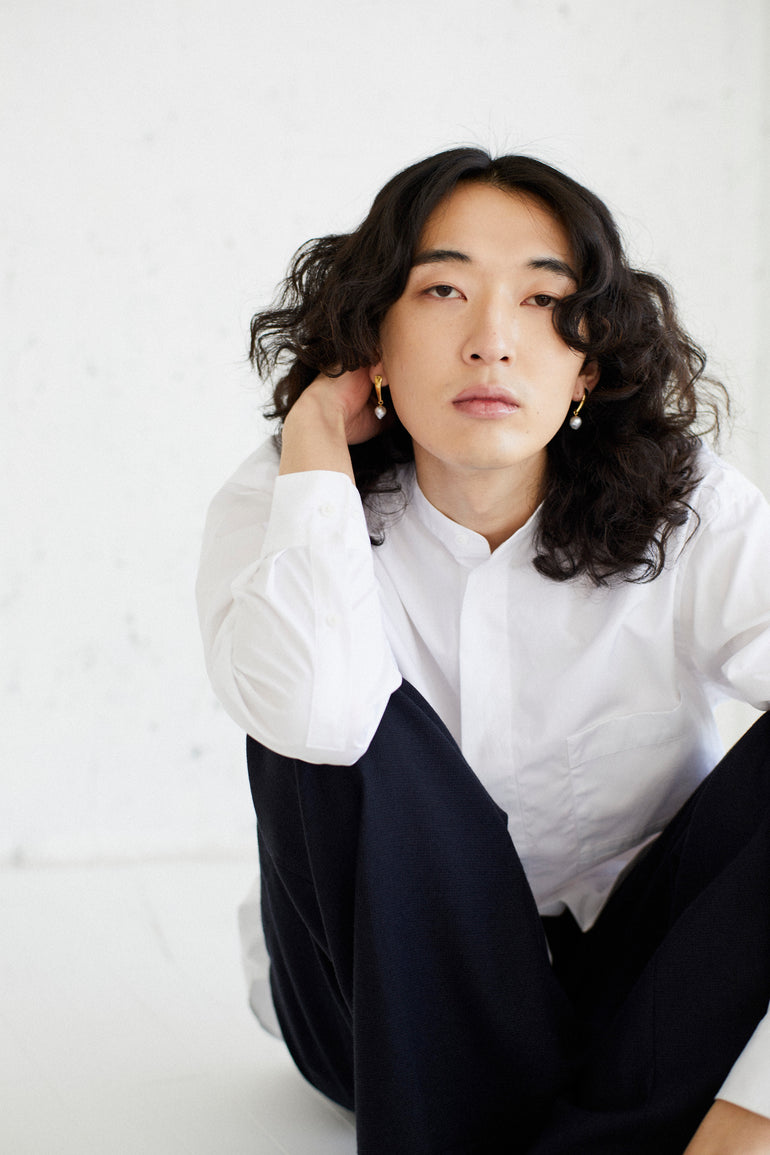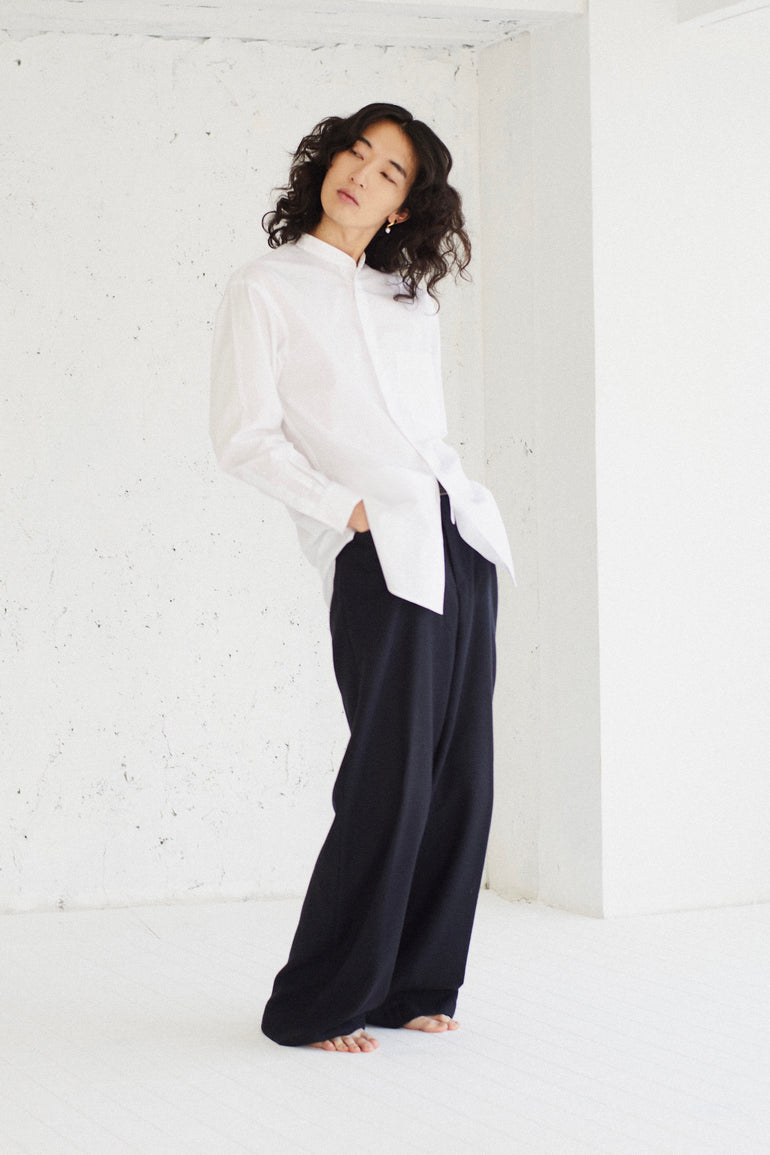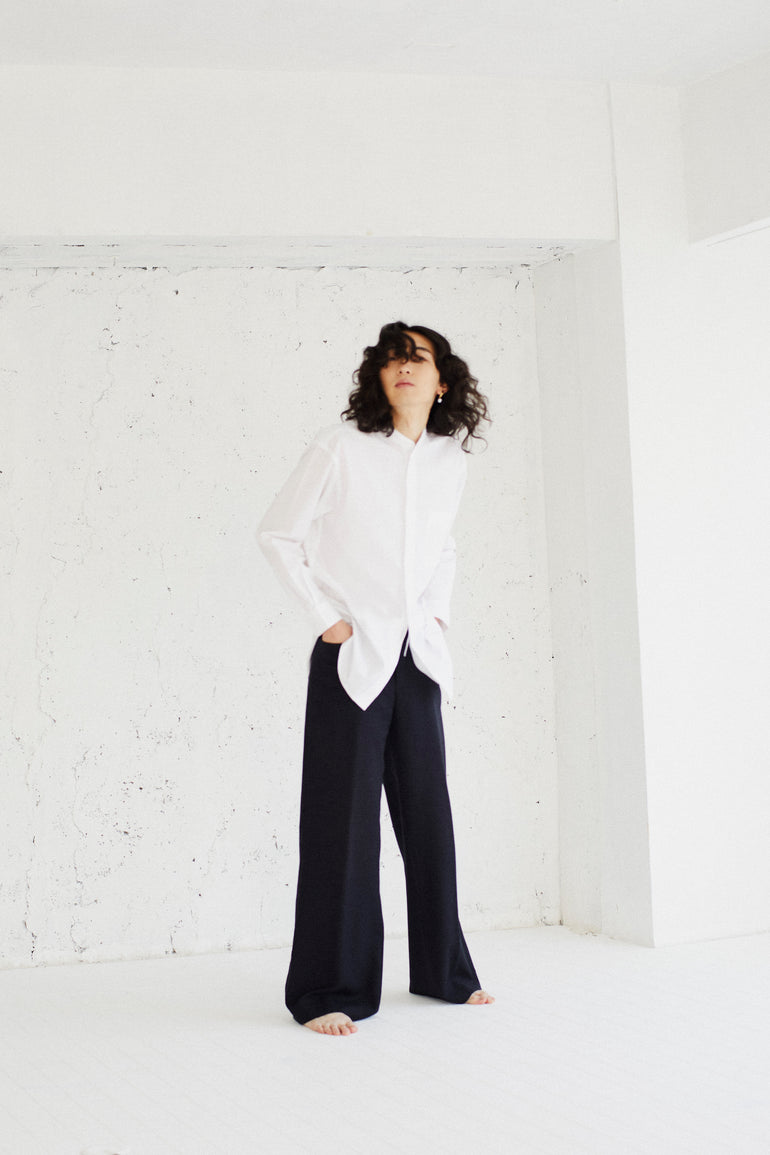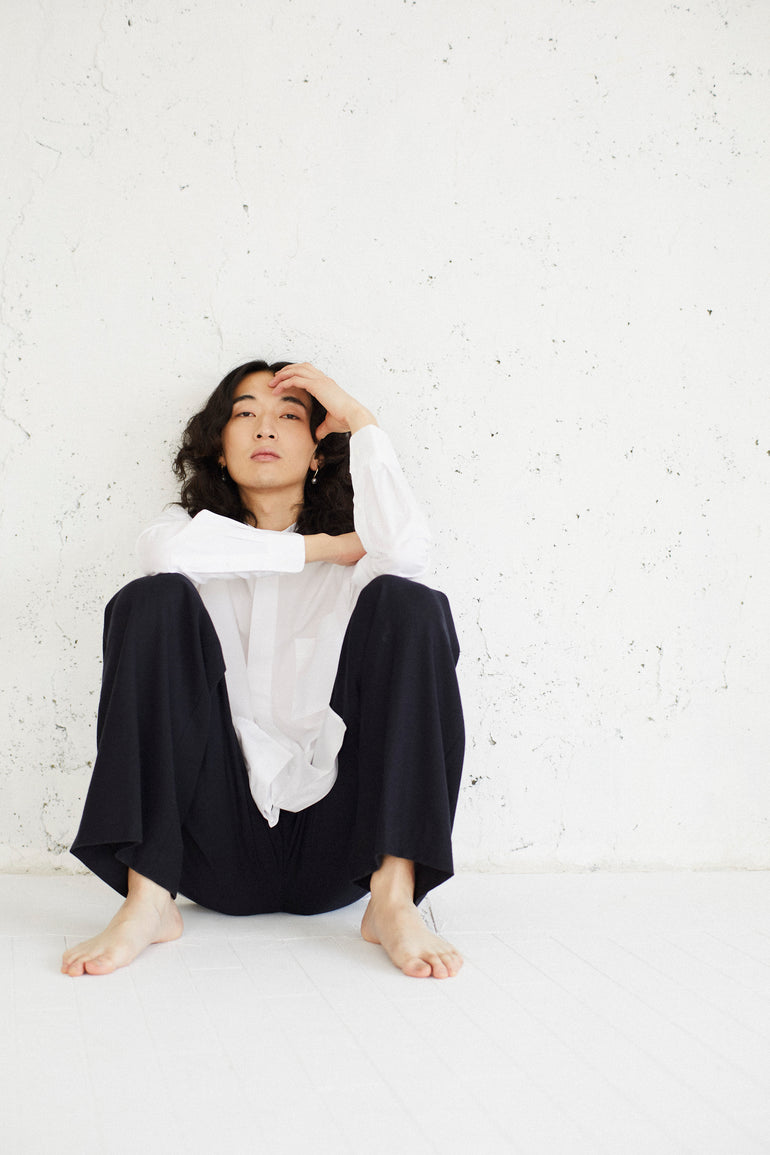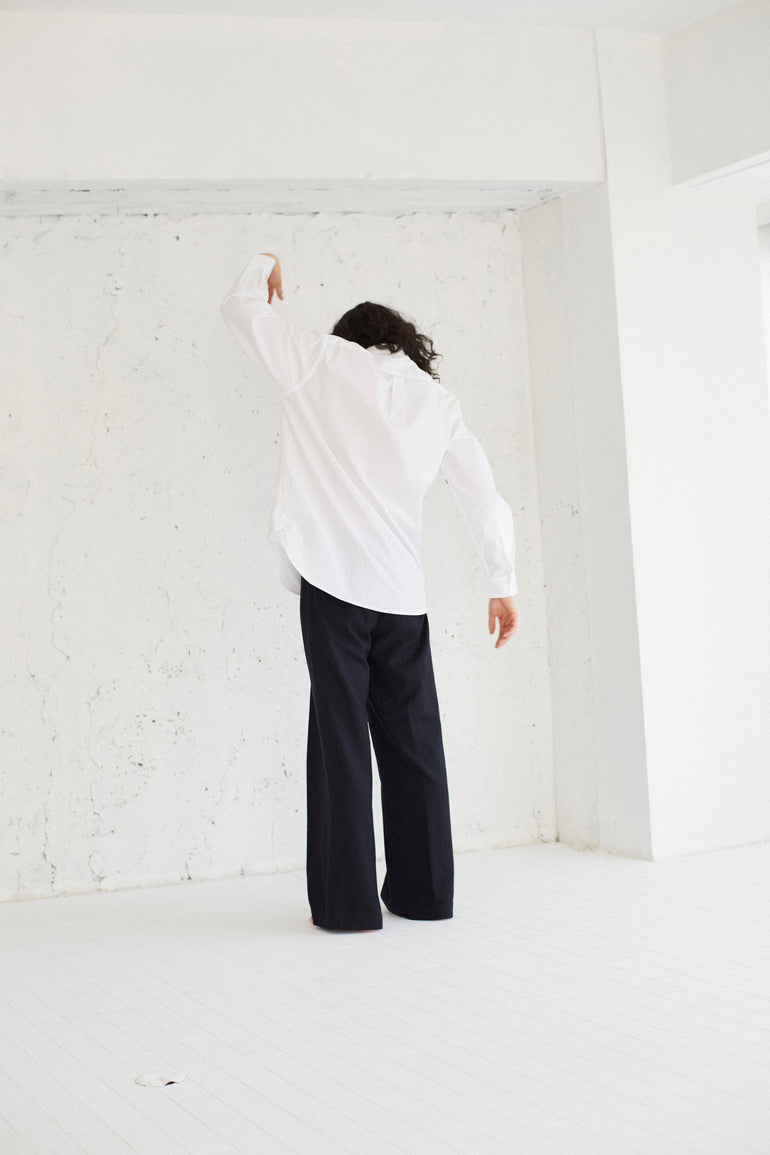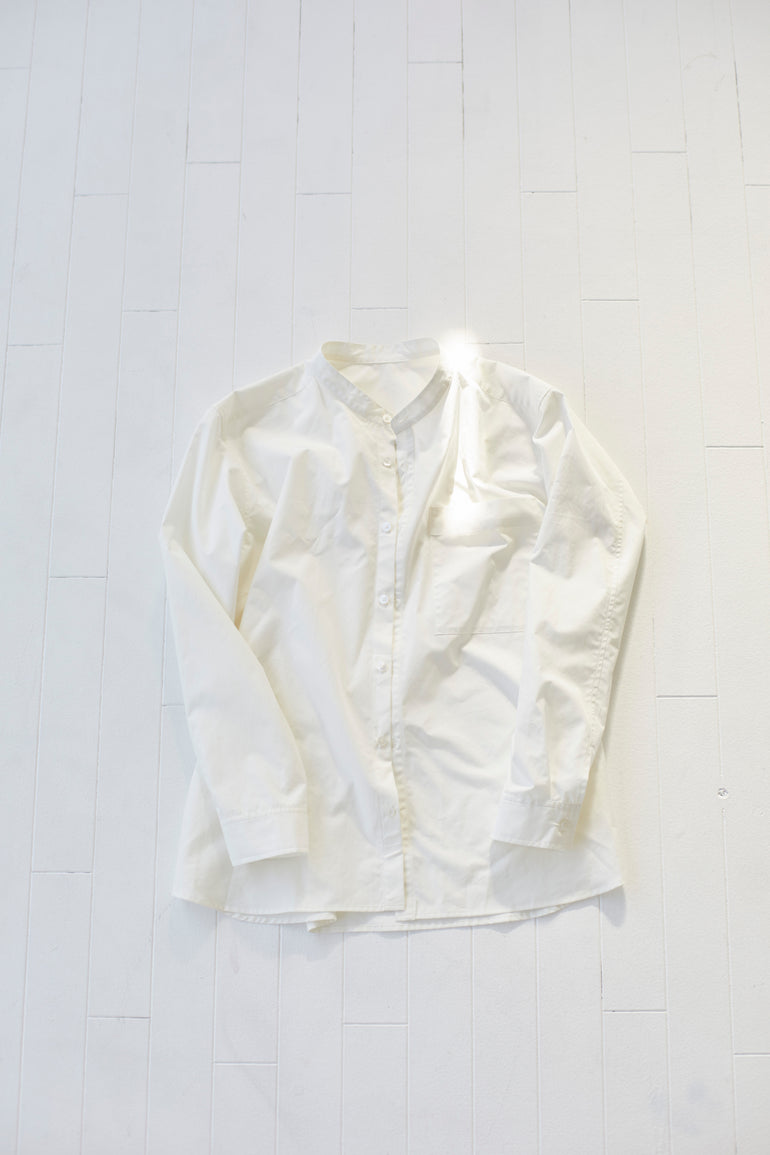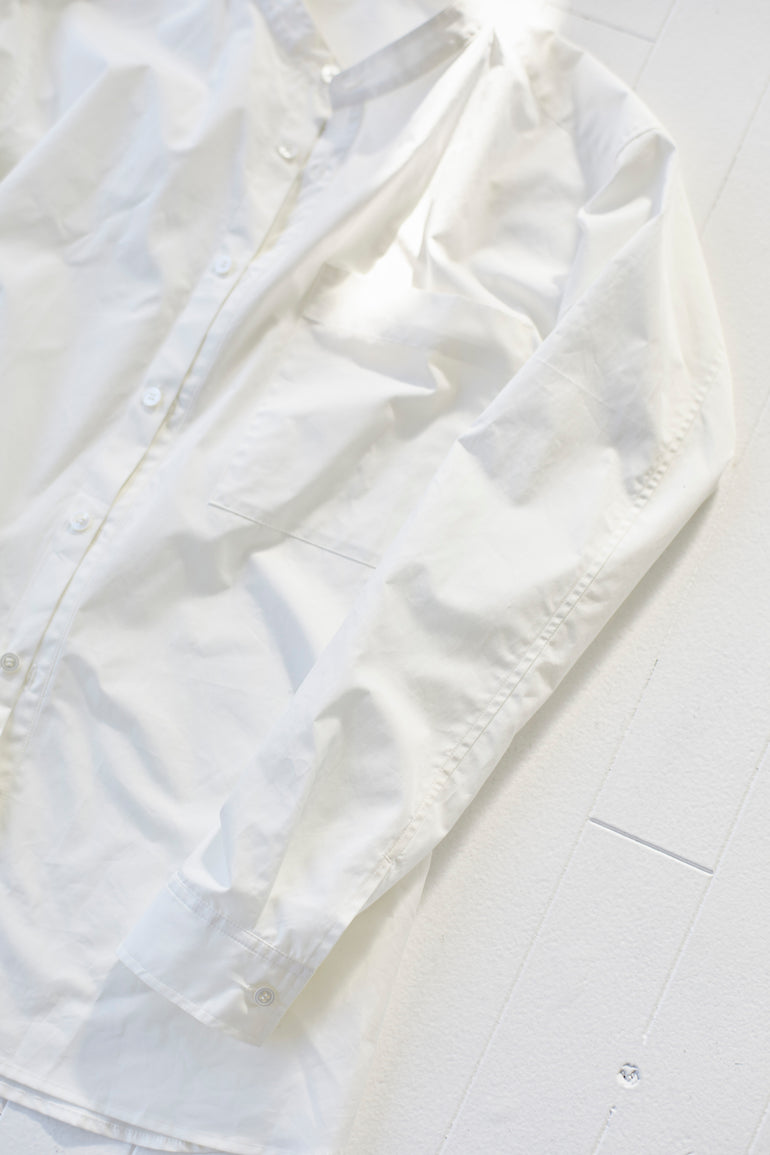 Colorless shirt (men's free)
Vol.2 Colorless shirt
*Please choose the color you want.
(White, Ivory (Firmness), Ivory)
(*The photo shows a white product.)
An element of "+1" to a classic design. The feature of the collarless shirt is the large pocket on the left chest.
Genderless, timeless wear. Buttons are made of white pearl oyster.
The natural brilliance of the white pearl oyster gives it a luxurious finish.
It is easy to use daily, and we have paid attention to the details of the silhouette so that it gives a "neat feeling".
High-quality fabrics sleeping in warehouses are used for clothes.
The fabric used for the collarless shirt is a high-quality sample fabric made in Japan.
Even with the same model, different fabrics are used for each color, so the actual product may differ slightly from the photo.
As individuality only by the cloth of these one-of-a-kind things,
Please enjoy it.
◾️Price
: 20,900
yen
(including tax) *Shipping fee is 600 yen nationwide.
(Width 59/shoulder width 53/length 76/sleeve length 58.5)
*
For people with a height of about 165 cm to 180 cm.

◾️Color: 3 types available (White/Ivory (firm)/Ivory)

◾️Country of origin/production background
Made in Japan.
The sewing is also particular about high quality, and it is produced at a domestic sewing factory.
The tags are also made from sample fabrics, and each time you wear them, you will be reminded that the clothes are made from the fabric that was left in the warehouse .
You can see the production process from
the QR
code on the tag.
*The image is of the dress, but the shirt also has the above tag.
---
We will ship within 3 business days after payment is completed.
The shipping fee will be 600 yen nationwide.
If the size of the ordered product does not fit, we accept size exchange.