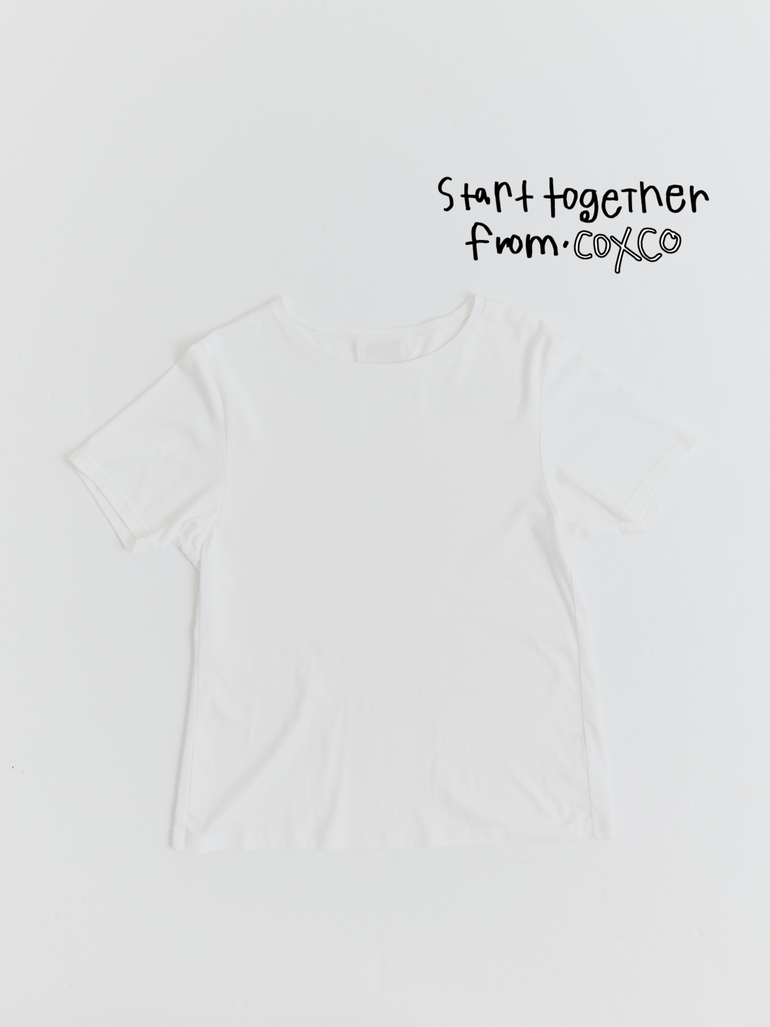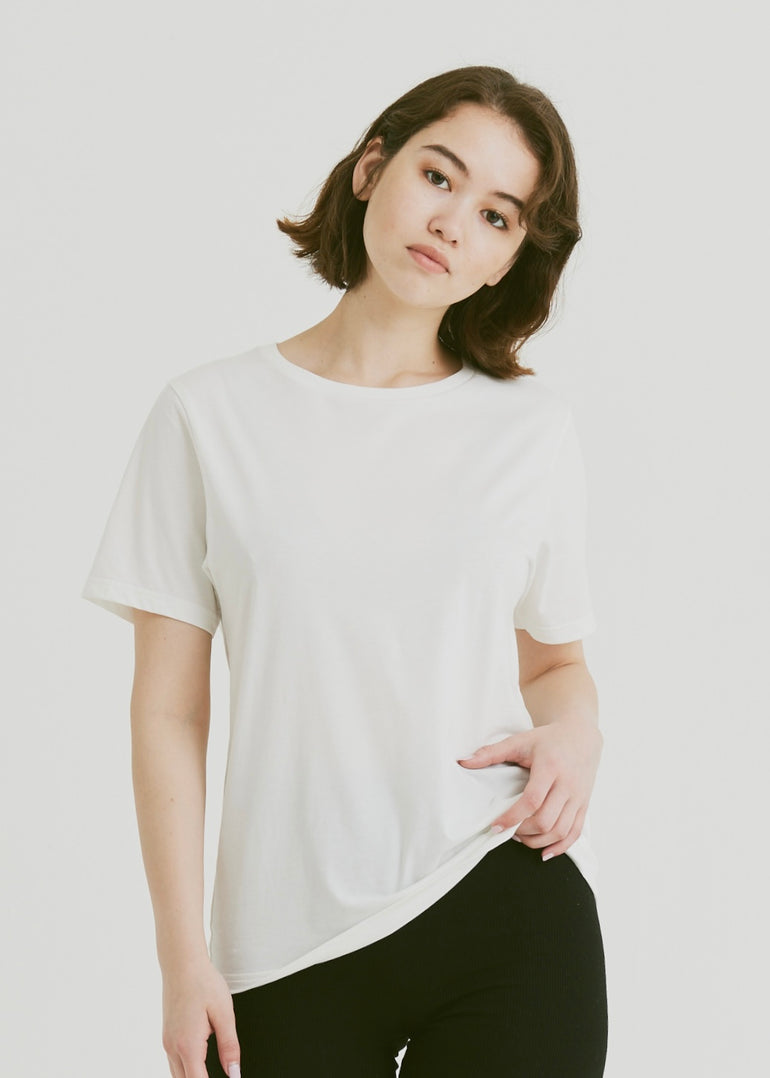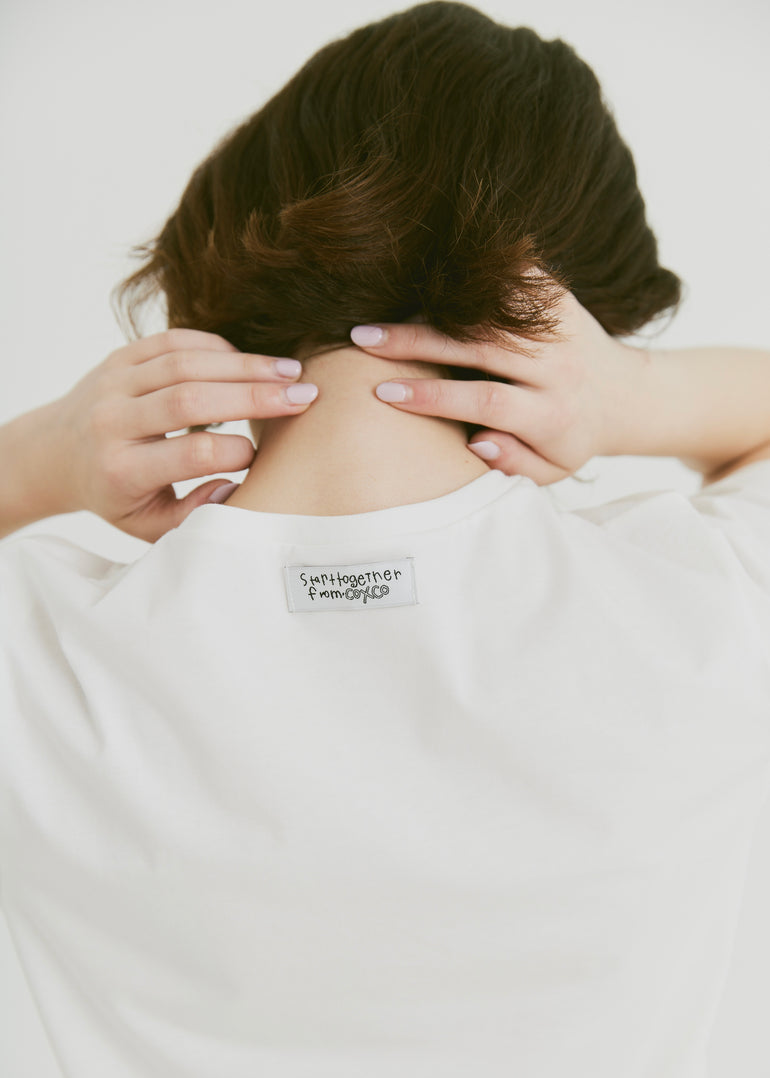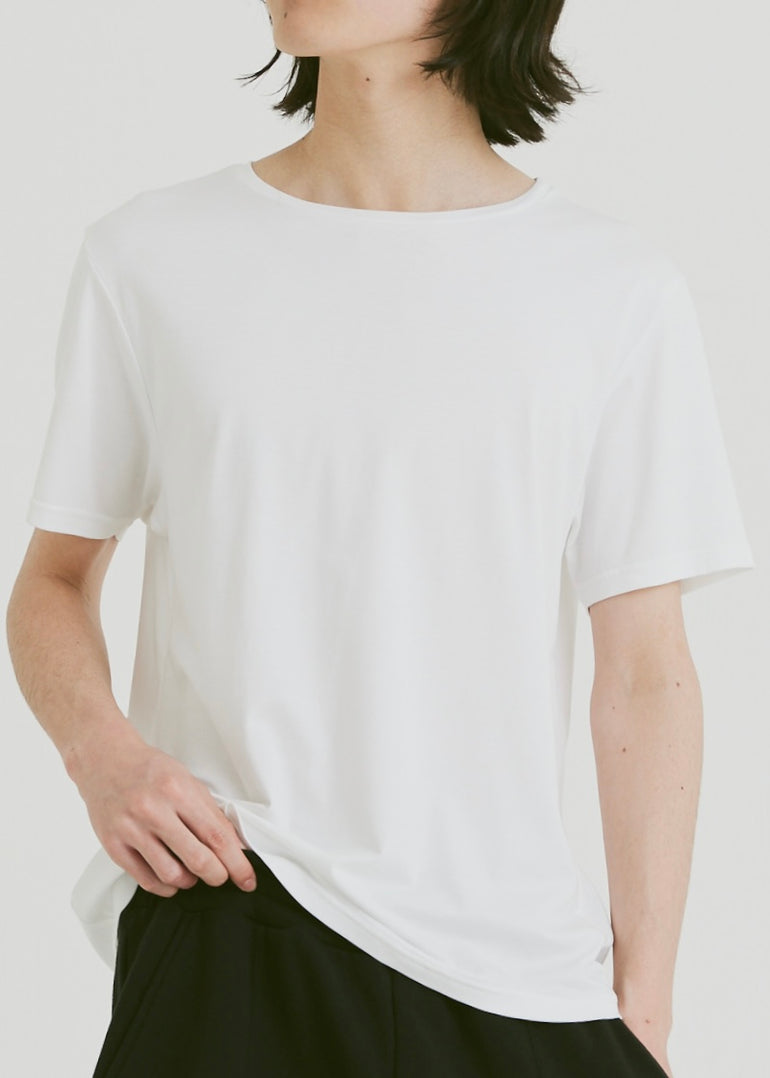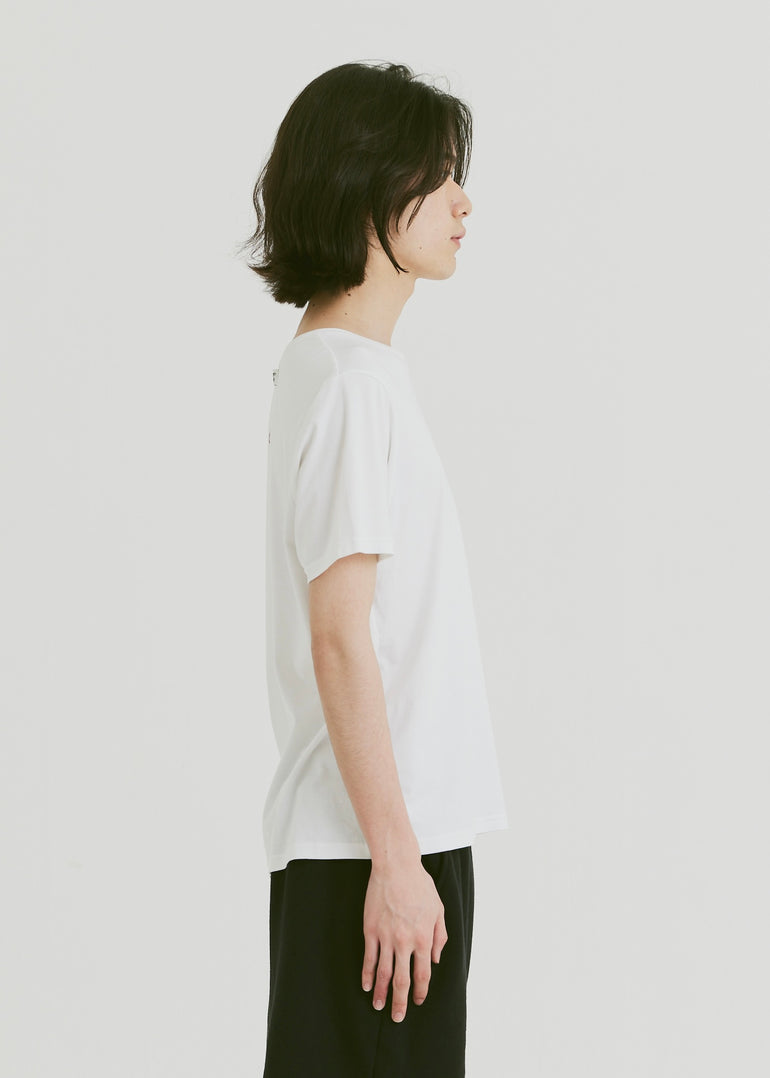 [Limited quantity] T-shirts (remaining fabric)
The point is the tag on the back. The tag design is coxco's concept "Start together from, coxco" drawn by a Filipino girl who is supported by a cooperating NPO.
A moderately beautiful T-shirt that is gentle to the touch and can be used in any occasion. Even if you wear a large size loosely, it won't be too casual, and it can be used for a wide range of coordination such as a single piece or as an inner layer of a jacket.

Size: Unisex 3size (S/M/L)
Unisex S size Length 62/shoulder width 40/body width 47/hem width 48/sleeve length 20.5
Unisex M Size Length 64.5/Shoulder Width 43/Body Width 50/Hem Width 51/Sleeve Length 20.5
Unisex L size Length 76/shoulder width 50/body width 57/hem width 58/sleeve length 22.5
* Men's model height 176 cm: wearing M size

Material: 100% cotton (We use high-density, high-quality leftover fabric that was left unused at the sewing factory. It has a cleaner texture than products using organic cotton from India.)

Country of origin/production background
Made in Japan.
Sewing is also particular about high quality, and it is produced at a sewing factory in Shimane Prefecture.
By producing in Japan, we aim to sustain the domestic sewing industry and reduce CO2 emissions during transportation.

STORY
If you purchase one of these T-shirts, 10% of the sales will be used to support the fashion school "coxco Lab" operated in the Philippines by the affiliated NPO DEAR ME. "coxco Lab" is a fashion school that opened in Manila, Philippines in February 2023. It is a technical education school where you can learn design and sewing for free. In the future, we will employ graduates under the brand "coxco" and aim to solve various social issues by creating a cycle between "coxco" and "coxco Lab".
---
We will ship within 3 business days after payment is completed.
The shipping fee will be 600 yen nationwide.
If the size of the ordered product does not fit, we accept size exchange.