Sweat Short Pants
inside story of "Start together from coxco"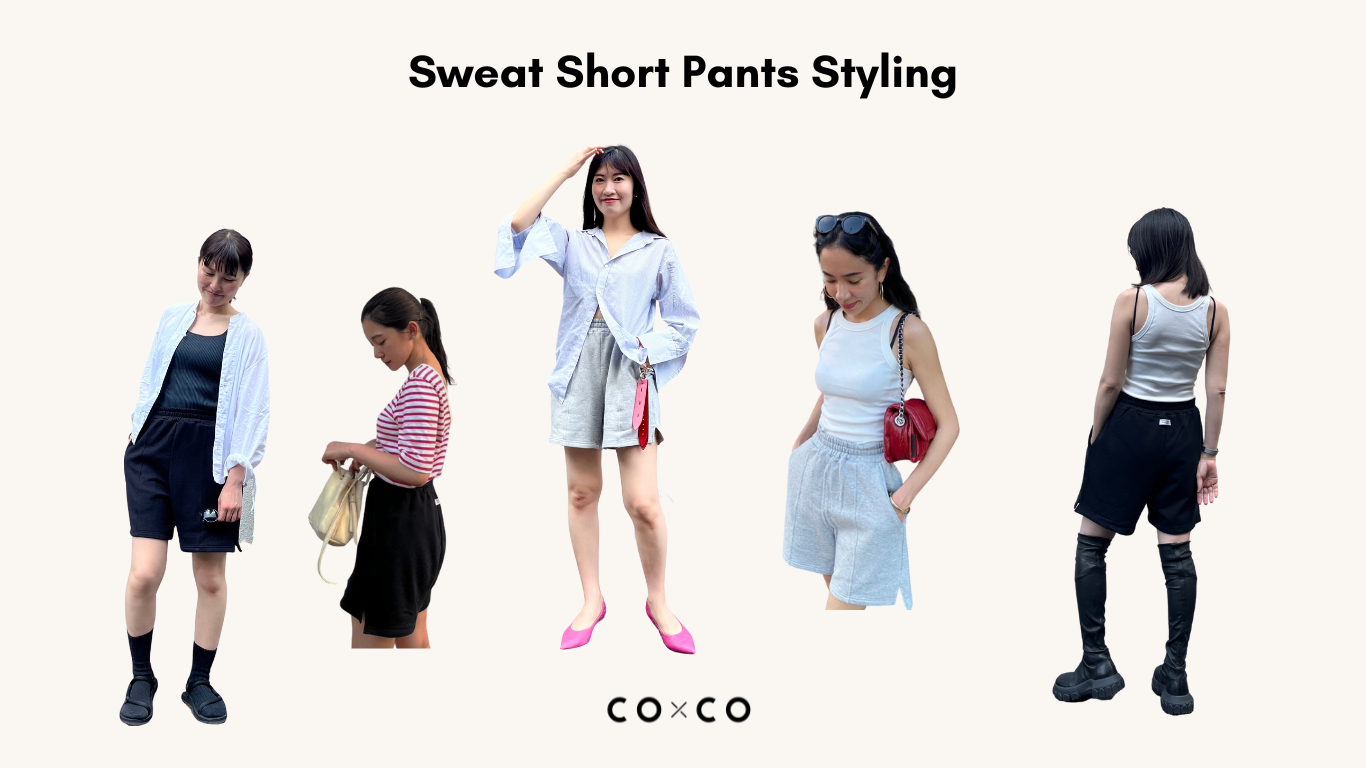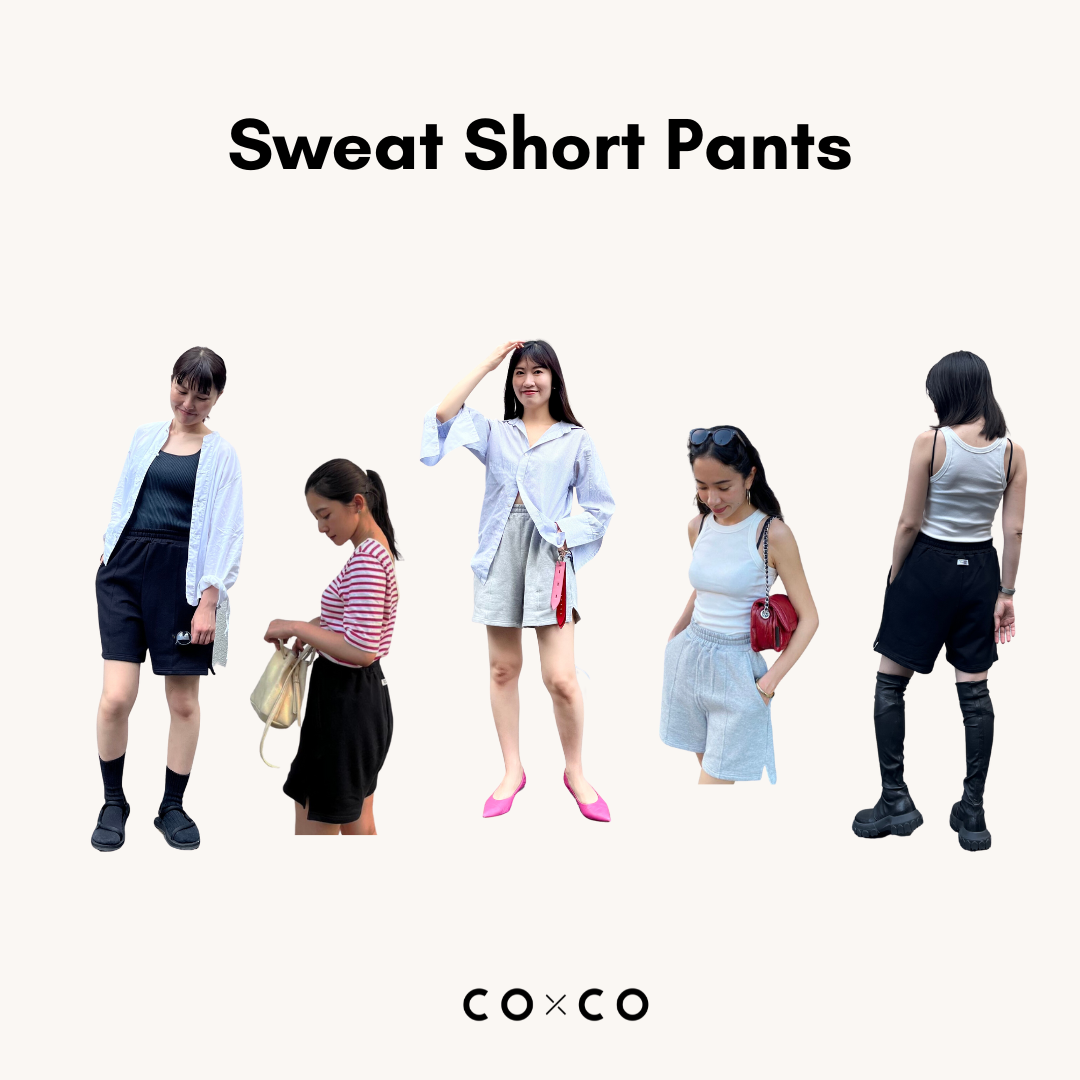 Introduction to wearing shorts
Introducing how to wear the recommended new item short pants.
We made these casual sweat shorts with a sense of neatness and sharpness. This is a piece that is easy to challenge even for those who have not been able to get their hands on casual shorts until now. Please take a look at the coordination reference.
Made from Turkish organic cotton
We selected high-quality organic cotton cultivated in the Izmir region of Turkey facing the Aegean Sea, observing strict standards for the use of pesticides and fertilizers. It is an ethical fabric that has just the right amount of flesh and is characterized by a gentle texture.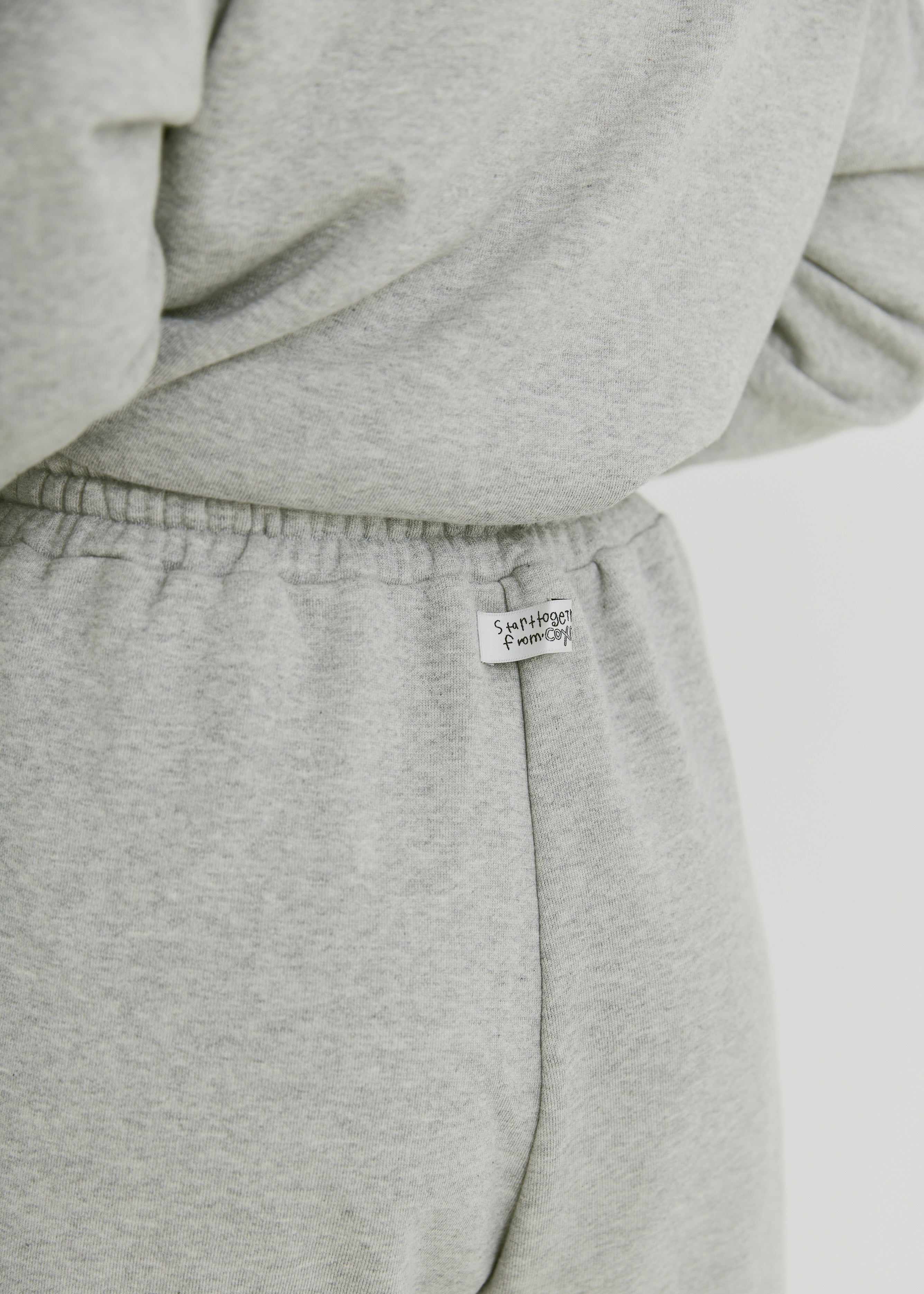 Why we produce domestically
Currently, coxco manufactures all of its products domestically because the domestic production rate of clothing is extremely low at about 2%.
In 2022, only 1.5% of the clothing supplied in Japan will be made in Japan (*1). The background to this is the increased need for low-priced clothing, which has led to the mainstream production in developing countries where it can be produced at low prices, and the closure of domestic factories due to successor problems. By sticking to domestic production, we aim to ensure the continuation of Japan's manufacturing industry, implement production at reasonable wages, and make "manufacturing with an understanding of the background" the standard.
*1: Japan Textile Importers Association "Japanese Apparel Market and Imported Goods Overview 2023"
Sweat shorts that adults can wear beautifully.
The moderate length and center press-like switching give it a mature impression. For casual walks around the neighborhood or on active days. Of course, as loungewear. It is the first place to go back and forth between "outside" and "inside".
LOOK① AYUMI 163cm (Unisex S-M)
"Coordination for days when you go for breakfast quickly. My favorite point is the tag on the hip."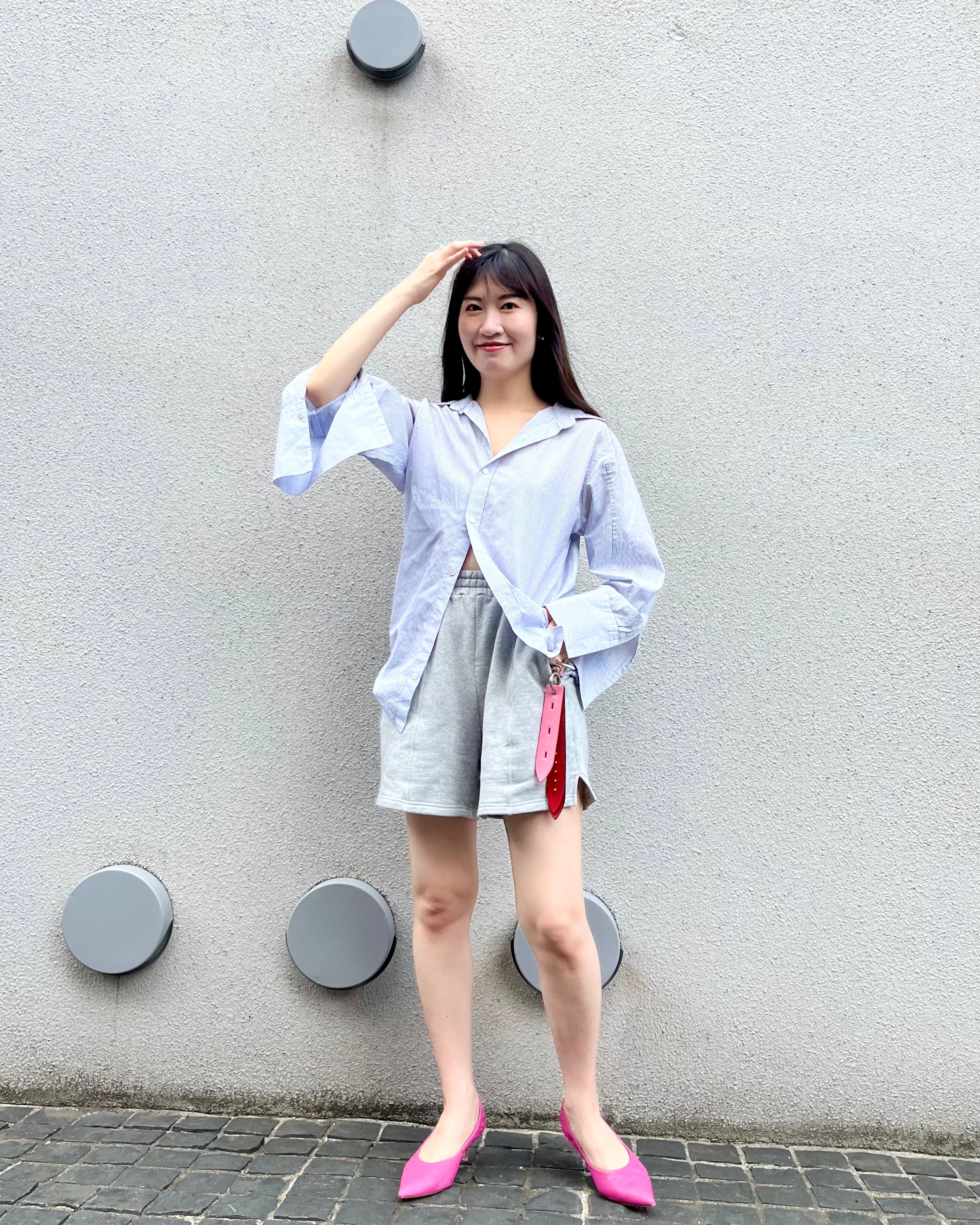 LOOK② Elisa 164cm (UnisexS-M)
"It's very comfortable and the shape and length are just right. For casual styling, we recommend pairing it with gold jewelry."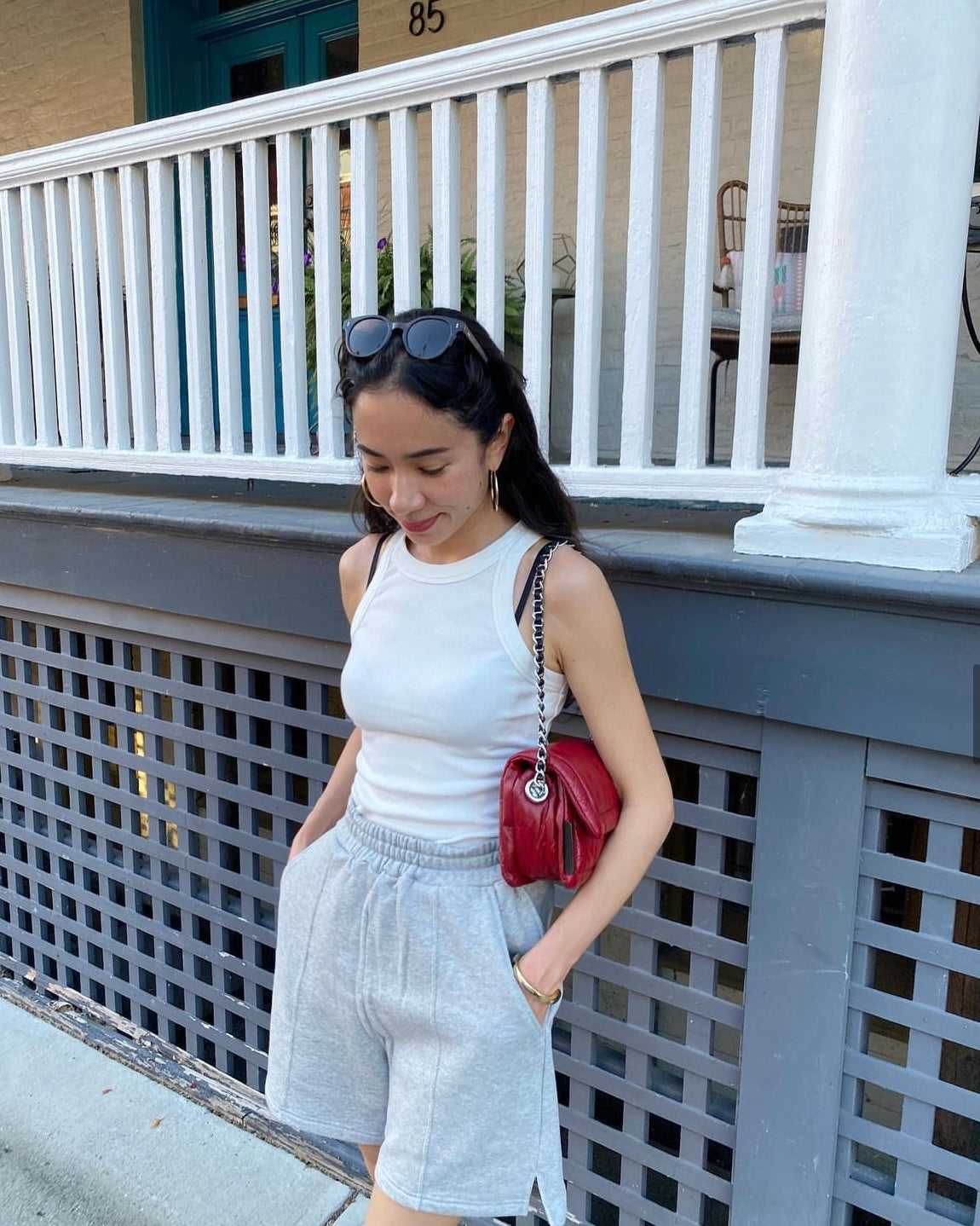 LOOK③Mariko 165cm(UnisexM-L)
"Put on a shirt for a casual look. The other outfit is really cool.
If you are reluctant to put your feet out, I think you should wear boots. Recommended for reducing exposure. "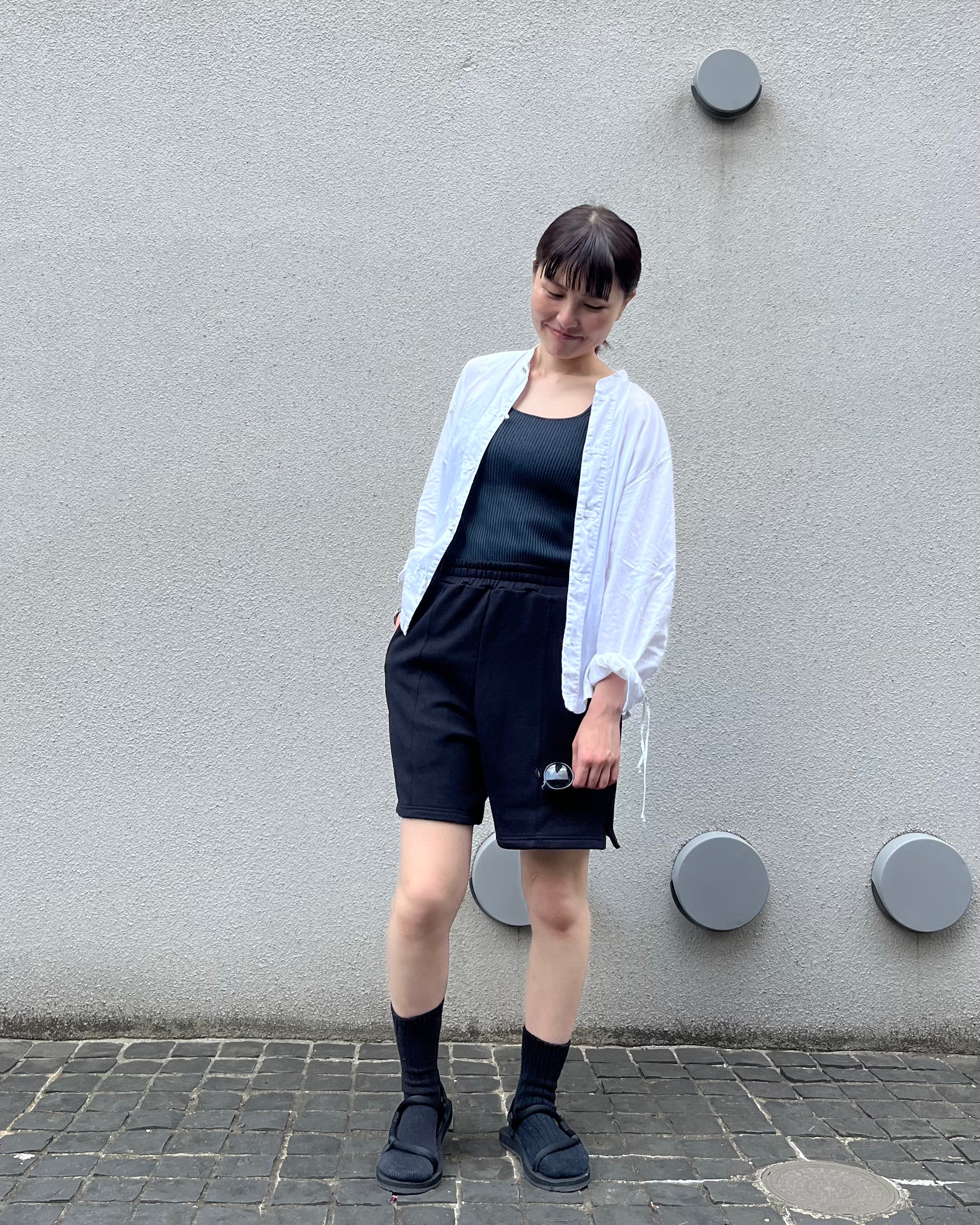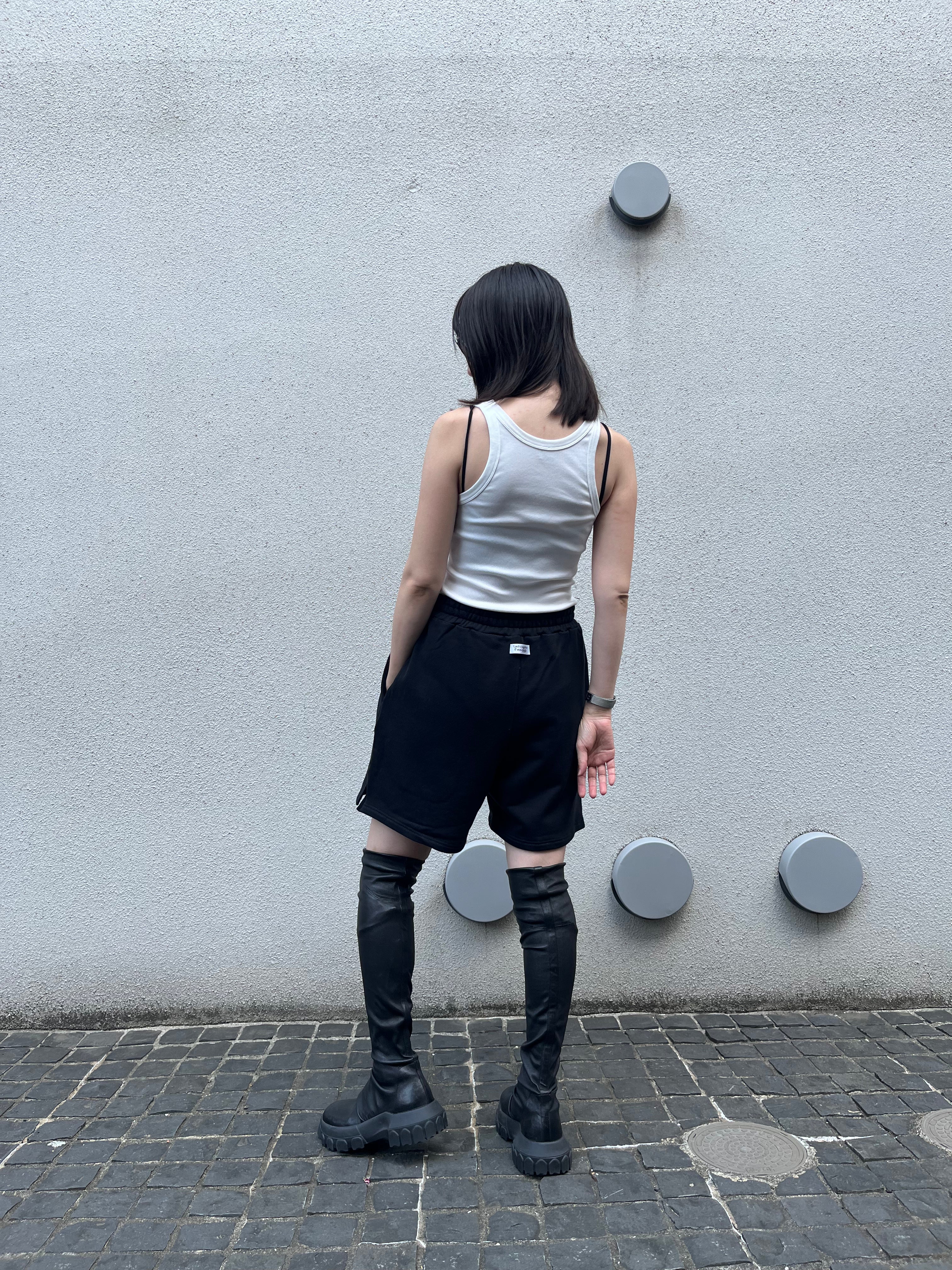 LOOK ④ Fuka 158cm (Unisex S-M)
"I recently added these shorts for the heat. Made with 100% organic cotton, these shorts are comfortable to wear on hot days, and are useful at home, outside, and when traveling."