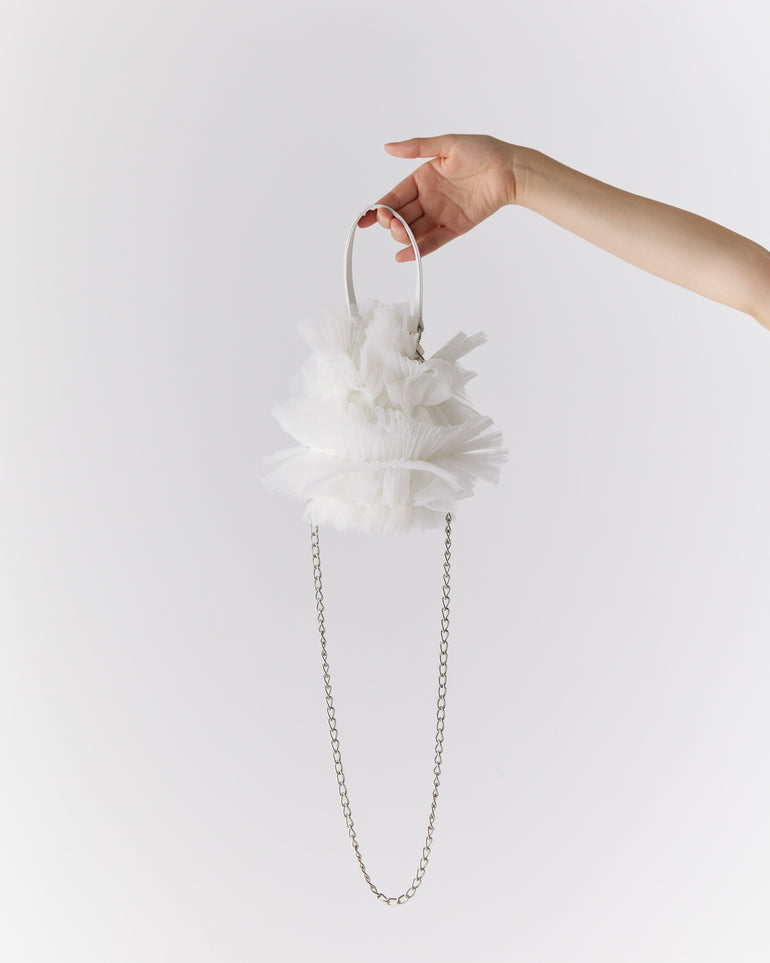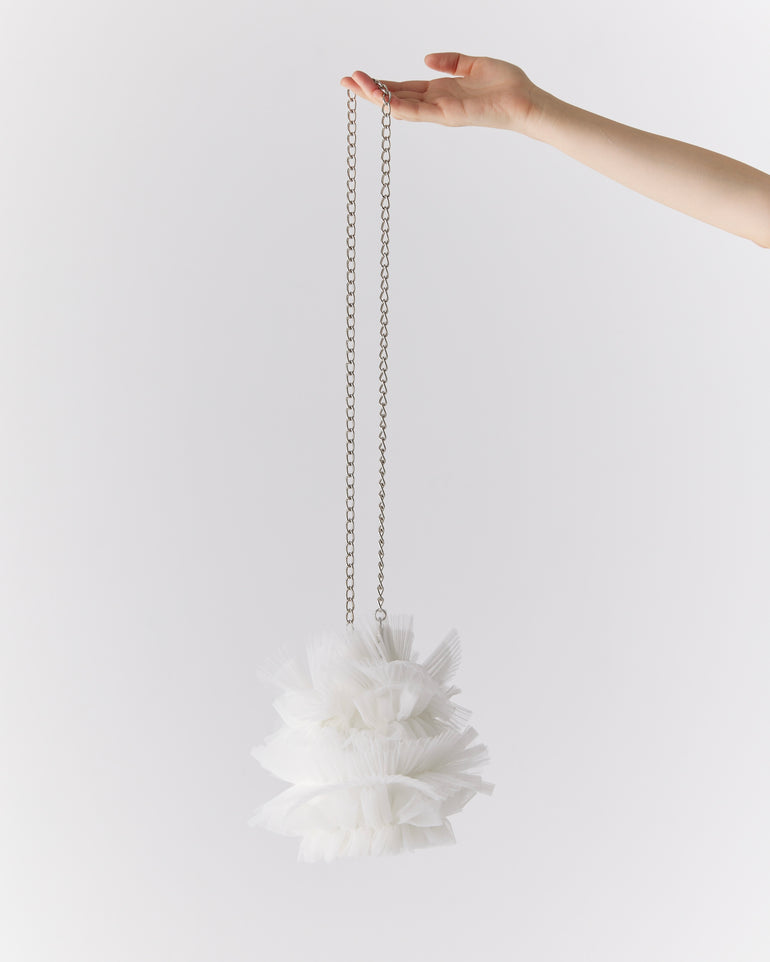 About the product
A special mini bag that can be used like an accessory with its lovely round shape and tight tulle. The strap is removable.


With a gorgeous design that is sweet and edgy, and a focus on ease of use that incorporates customer feedback, we have completed many prototypes.
A feeling of size that lip etc. can fit in addition to mobile phones and wallets.
The shoulder strap is removable, so it can be used for parties and going out to the neighborhood.


Luxurious tulle with various sizes of gathers and pleated frills. The elegant luster of the satin fabric with a particular texture makes it easy for adults to use.

price: 34,100 yen (tax included)

size
Around the mouth x height x gusset (diameter): about 21 cm x about 18.5 cm x about 8 cm
Handle: about 28 cm (including metal fittings)
Attached strap: about 102 cm (including metal fittings)

material
100% recycled material from domestic discarded PET bottles

Product delivery
* Shipping fee is 600 yen nationwide. After receiving your order, we will send it within 2-3 business days.

Made in Japan
By producing in Japan, we aim to contribute to the continuation of the domestic sewing industry and the reduction of CO2 emissions during transportation.

---
We will ship within 3 business days after payment is completed.
The shipping fee will be 600 yen nationwide.
If the size of the ordered product does not fit, we accept size exchange.