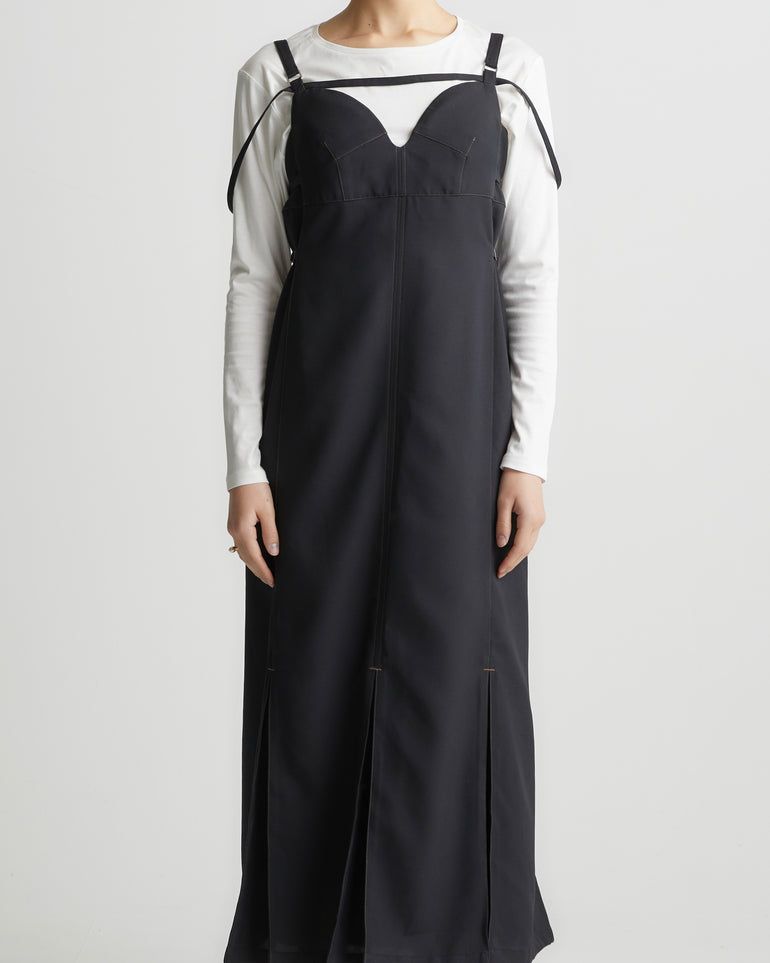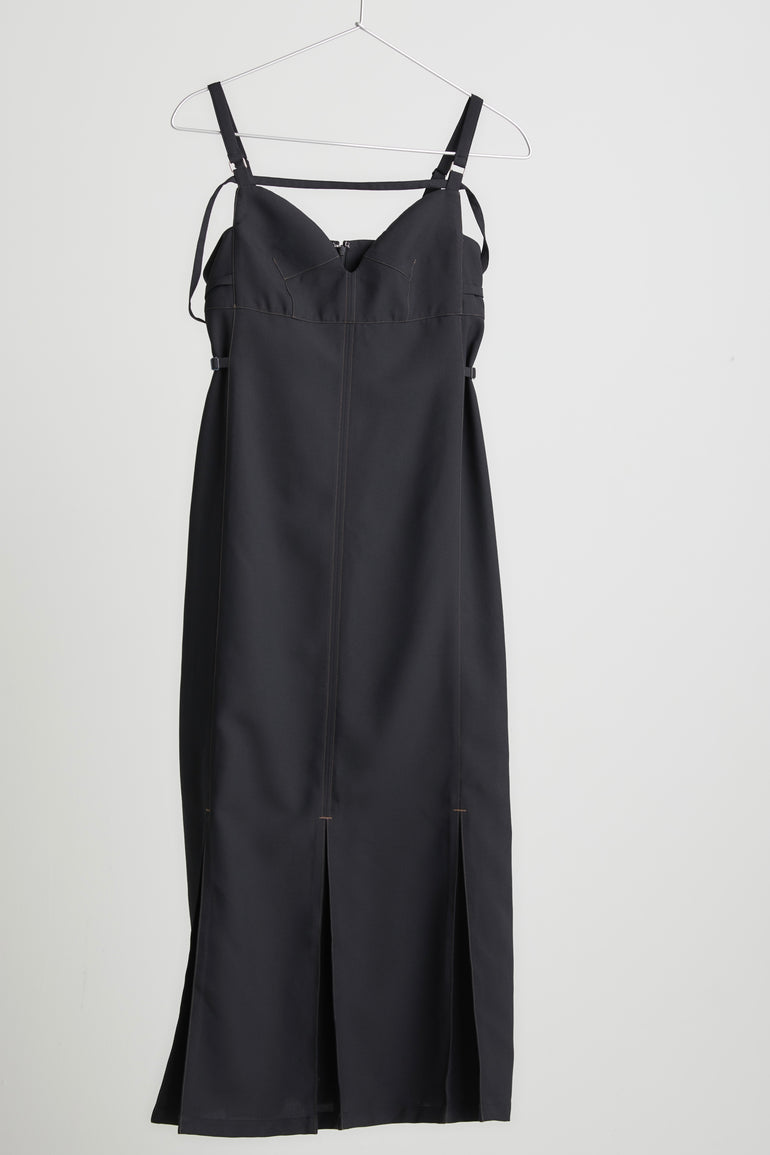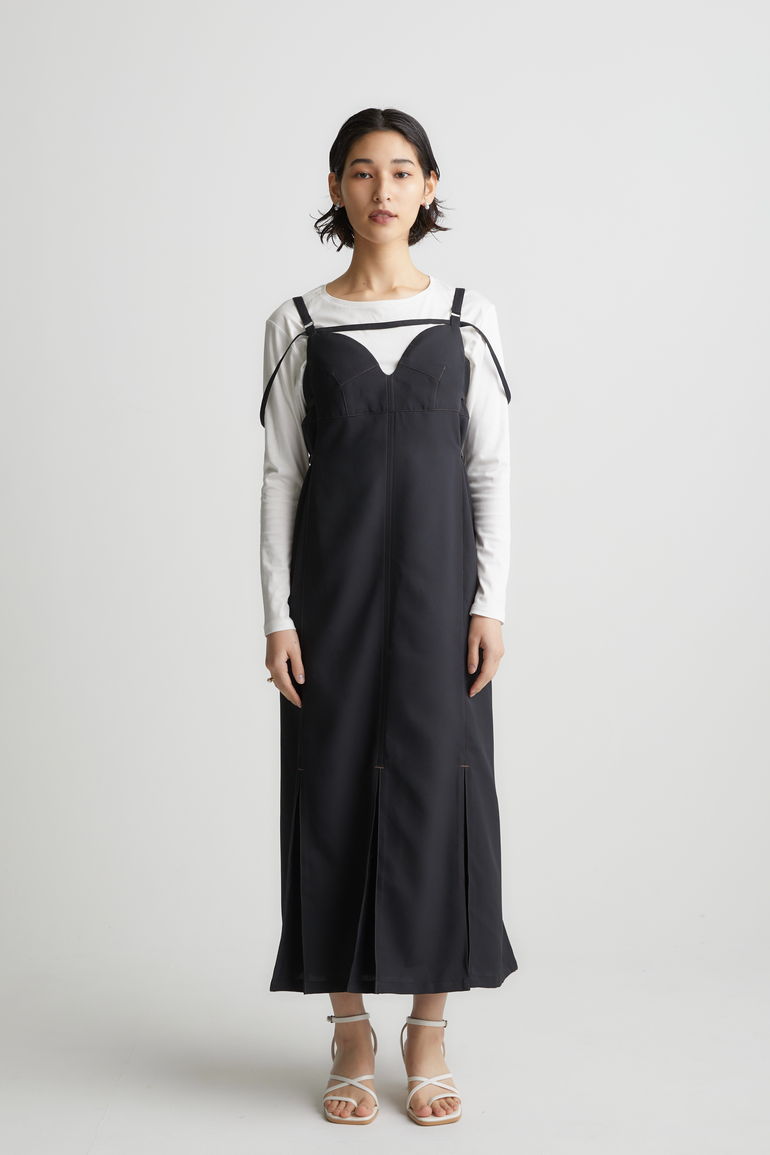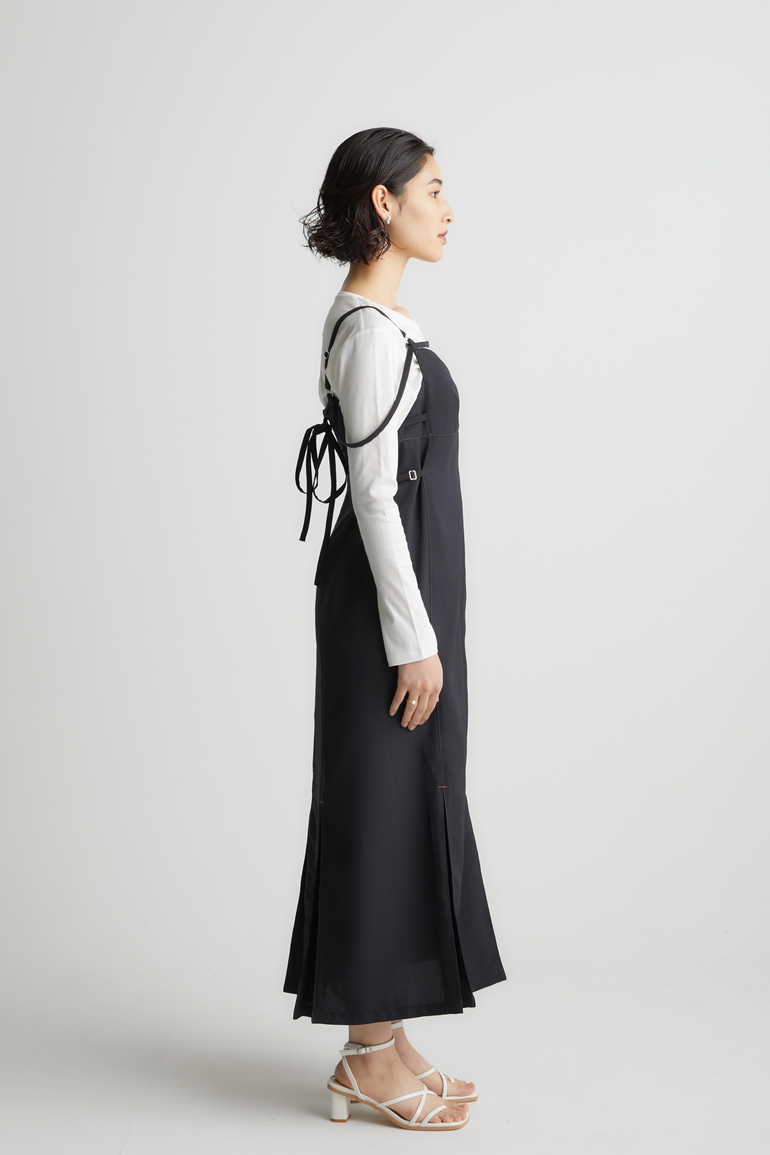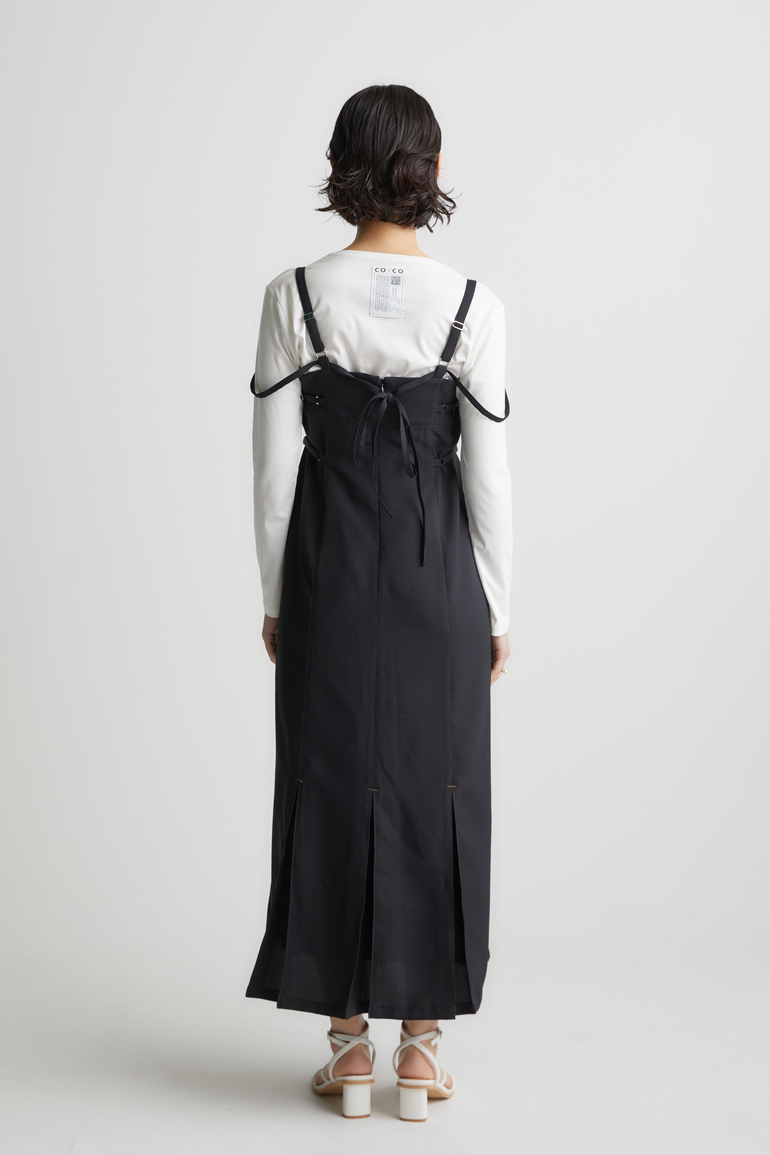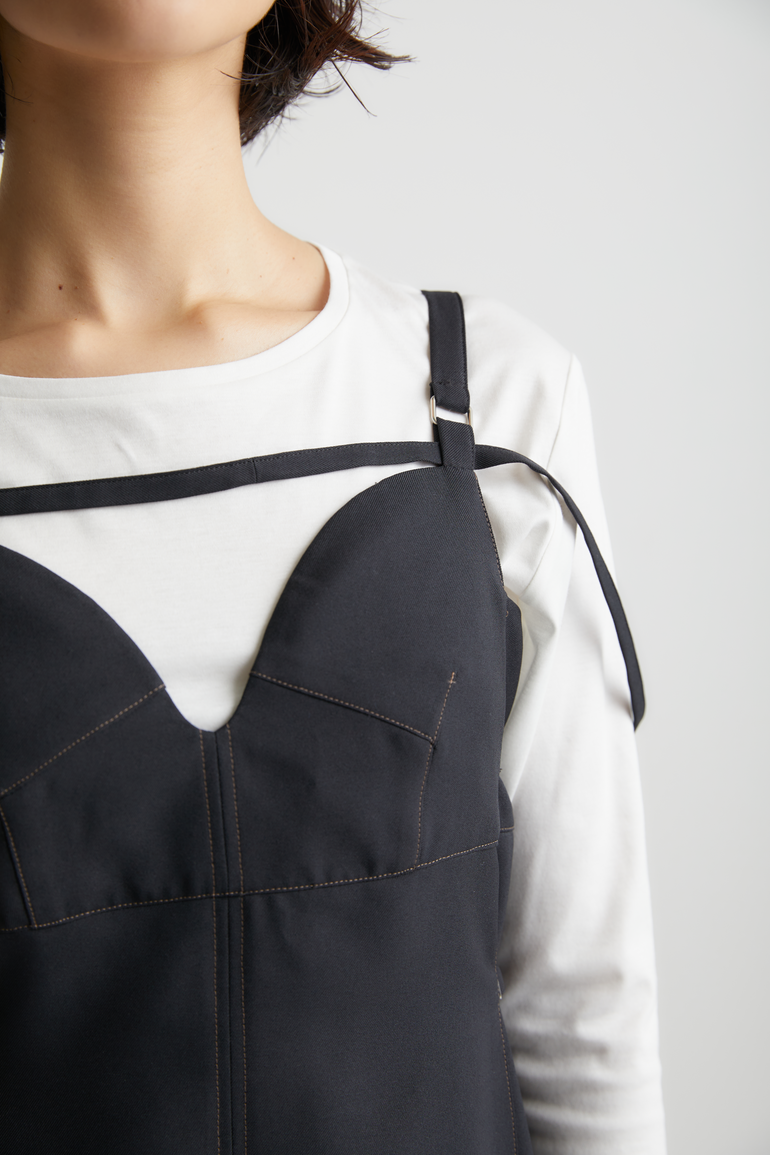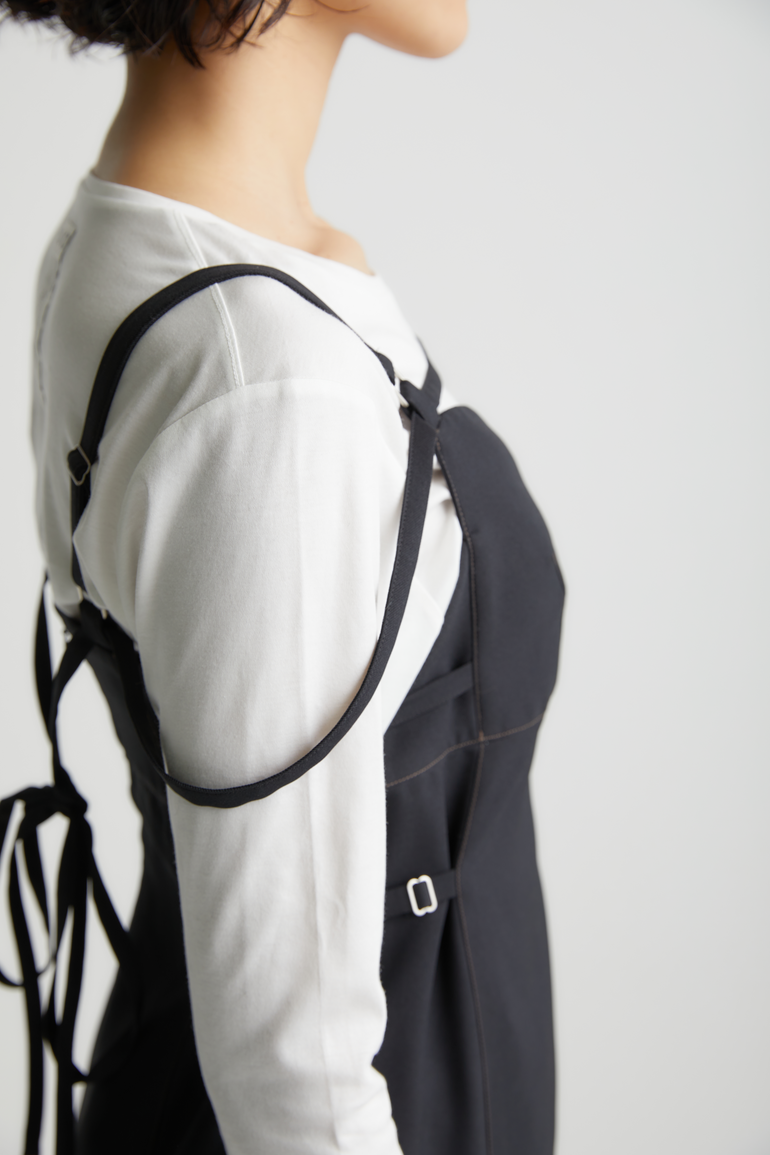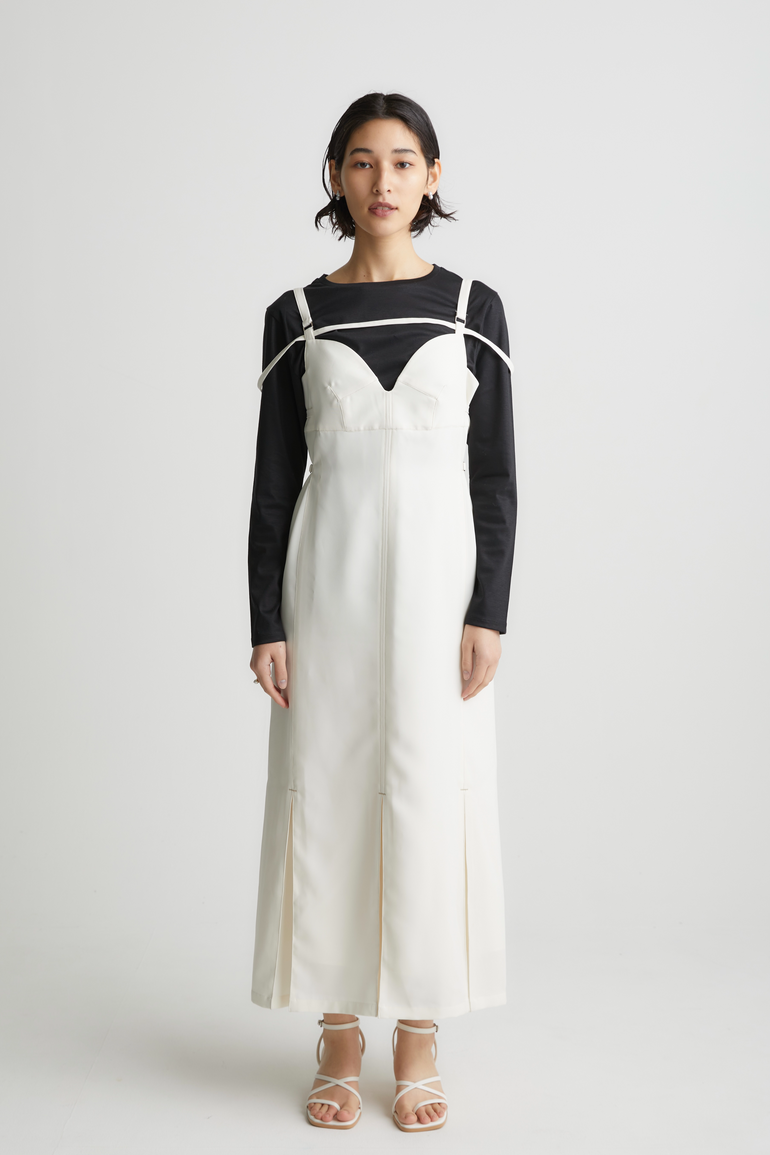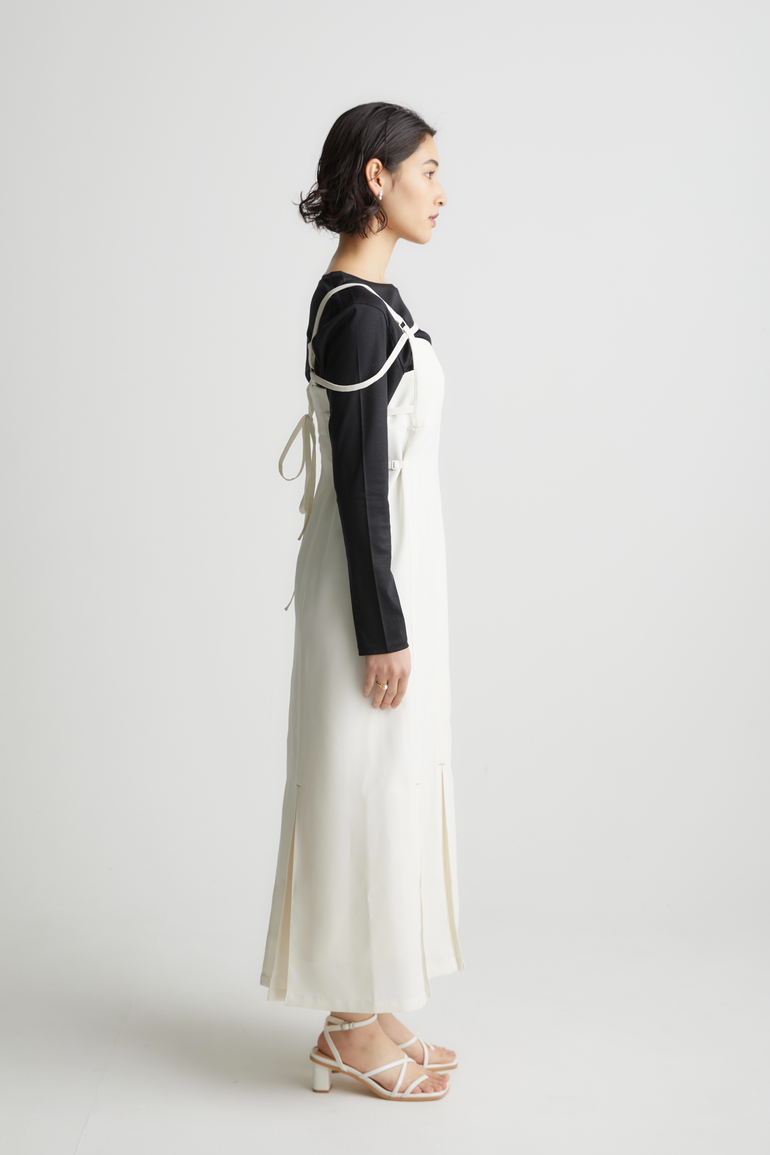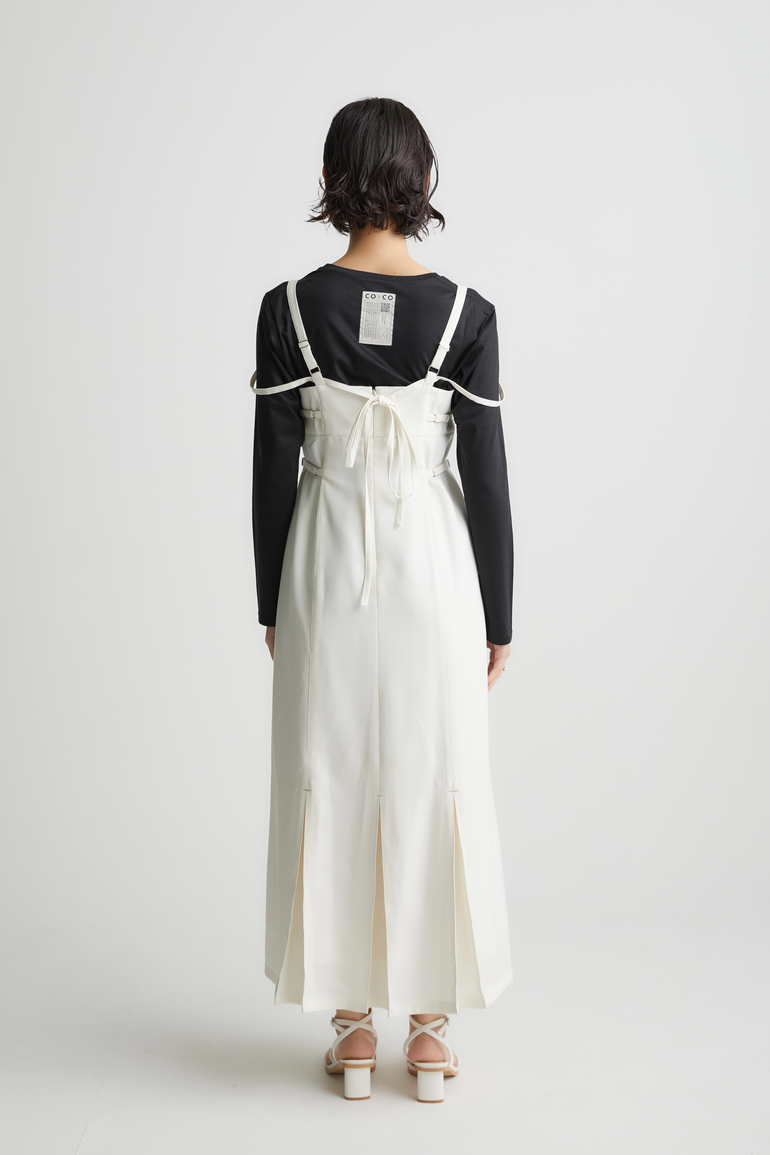 Standard One-piece【Black】
About the product
A dramatic item that is decided by one piece. The point is the sharp silhouette that makes the body line look supple, and the exquisite color stitching for the bustier-like switching.
It is a piece that can be used in a wide range of situations, from everyday life to outings, all year round.
The metal fittings are also cute on both sides, so you can adjust the fit and make it comfortable to wear. It can be worn by people of various body types.

Like the archive cami dress that was sold out immediately after its release last year, this time it also comes with a self-fabric ribbon to give you a variety of ways to wear it. It is a piece that is full of attention to detail.
[price]
42,900 yen (tax included)

[Product delivery]
After receiving your order, we will ship it within 2-3 business days.
The shipping fee is 600 yen nationwide.

[color]
Black

[size]
FREE
Length 128/Bust 88/Hip 96.5
※ Wearing model height 165 cm

[material]
Elasticity: None
Gloss: None Translucency: None Fabric thickness: Slightly thin Weight: Light Wrinkles: Hard to get

[Quality]
Outer fabric: 100% recycled polyester
Lining: 100% cupro

[How to care]
When washing, put it in a net and use a weak water course such as "dry", "hand wash mode", or "home cleaning" mode.
[Charity]
If you purchase one piece of this dress, part of the sales will also support the Philippine fashion school "coxco Lab" operated by the affiliated NPO DEAR ME. As for the support content, we can deliver a set of sewing sets to be used in class to one student of "coxco Lab". (equivalent to about 1,500 yen)
"coxco Lab" is a fashion school that opened in Manila, Philippines in February 2023. It is a technical education school where you can learn design and sewing for free. In the future, we will employ graduates under the brand "coxco" and aim to solve various social issues by creating a cycle between "coxco" and "coxco Lab".
I want to make positive choices and challenges for the future through fashion with everyone.
Start together from, coxco.
From here, together.
---
We will ship within 3 business days after payment is completed.
The shipping fee will be 600 yen nationwide.
If the size of the ordered product does not fit, we accept size exchange.