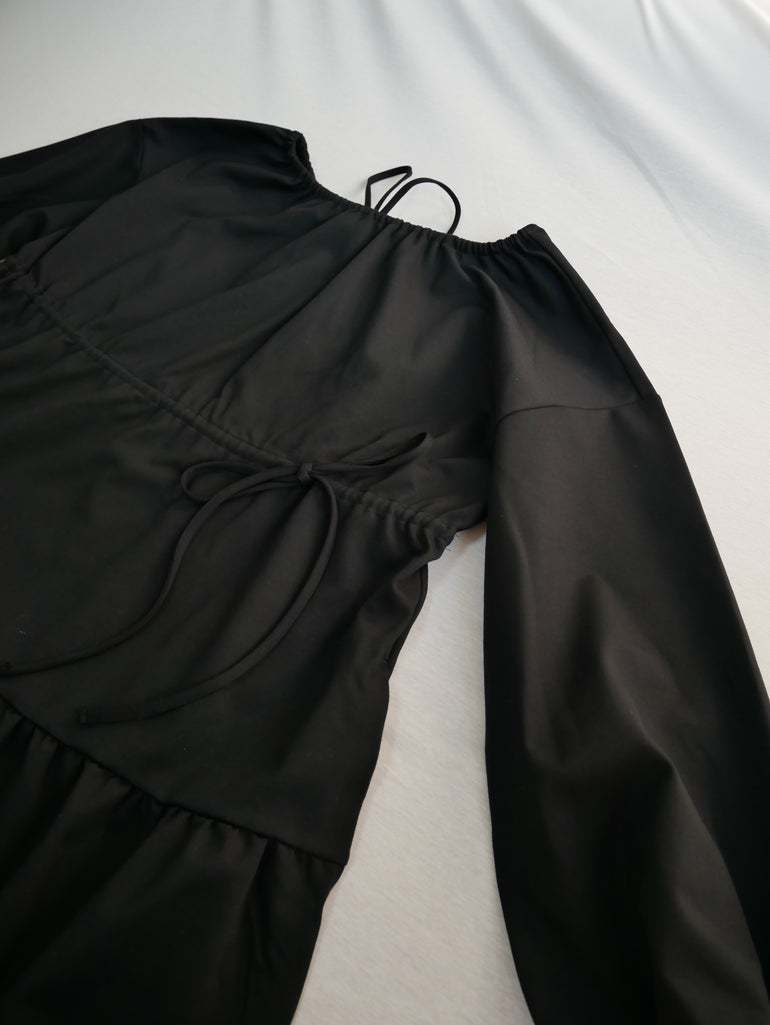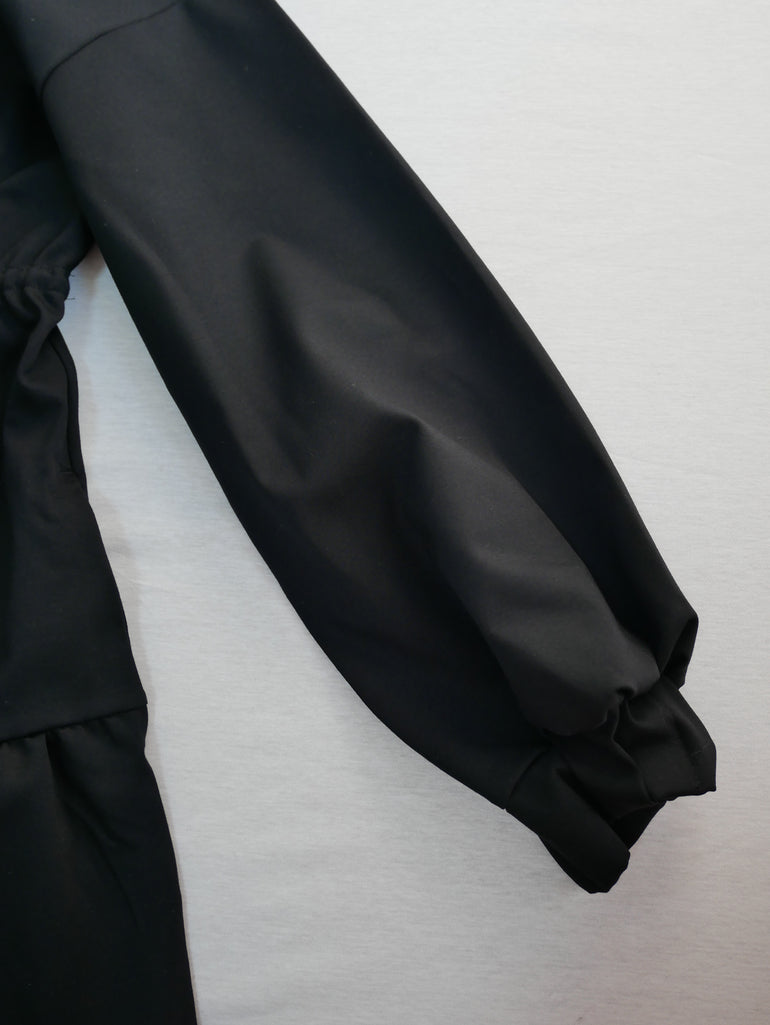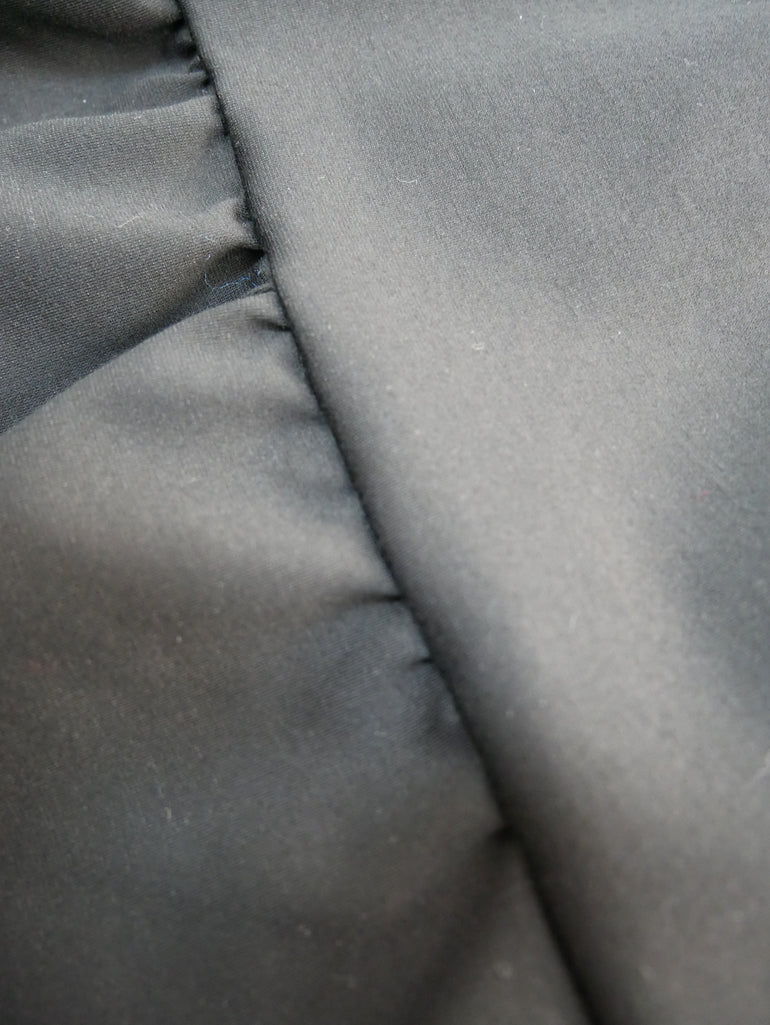 [Resale Vol.1] Onepiece Navy #3
This is a resale project for the "AWAKE" series that was sold out in 2020.

This product was created with the theme of the "discarded waste cloth problem", which is said to be about 5 million tons annually in the world. Made by upcycling high-quality Japanese-made sample fabric that sleeps in a warehouse .
◆ Product introduction
5WAY dress Onepiece Navy#3

*The product worn by the model is a one piece made of a different material.
You can wear it in 5 ways by adjusting the chest and back straps, so you can wear it in any season.
Many of the sample fabrics used for the dress are made at a higher cost than mass-produced fabrics, and they are made with strong commitment and are of good quality. However, the number of remaining meters of these sample fabrics sleeping in the warehouse is also different, and there are as few as 5M and as many as 40M. It takes 2-3M to make one piece of clothing, so it is a limited quantity item because only a few pieces can be made from one piece of fabric .

Since different fabrics are used even for the same model, the actual product may differ slightly from the photo. Please enjoy these as the unique characteristics of the one-of-a-kind sample fabrics.
price: 25,300 yen
size: free ( Length 122.5 / Shoulder width 57.5 / Bust 60.9 / Sleeve length 49.5)
Material: 100% cotton
*It was made to be worn by people with a height of 150cm-175cm . The hem is long enough so that even a person with a height of 150 cm does not touch the floor.
color: Navy (slightly thicker material)
◆Country of origin/production background
We are particular about the high quality of the sewing, and we have it produced at a sewing factory that is recognized as "J quality" with excellent sewing technology in Japan , and it is all made in Japan .
---
We will ship within 3 business days after payment is completed.
The shipping fee will be 600 yen nationwide.
If the size of the ordered product does not fit, we accept size exchange.