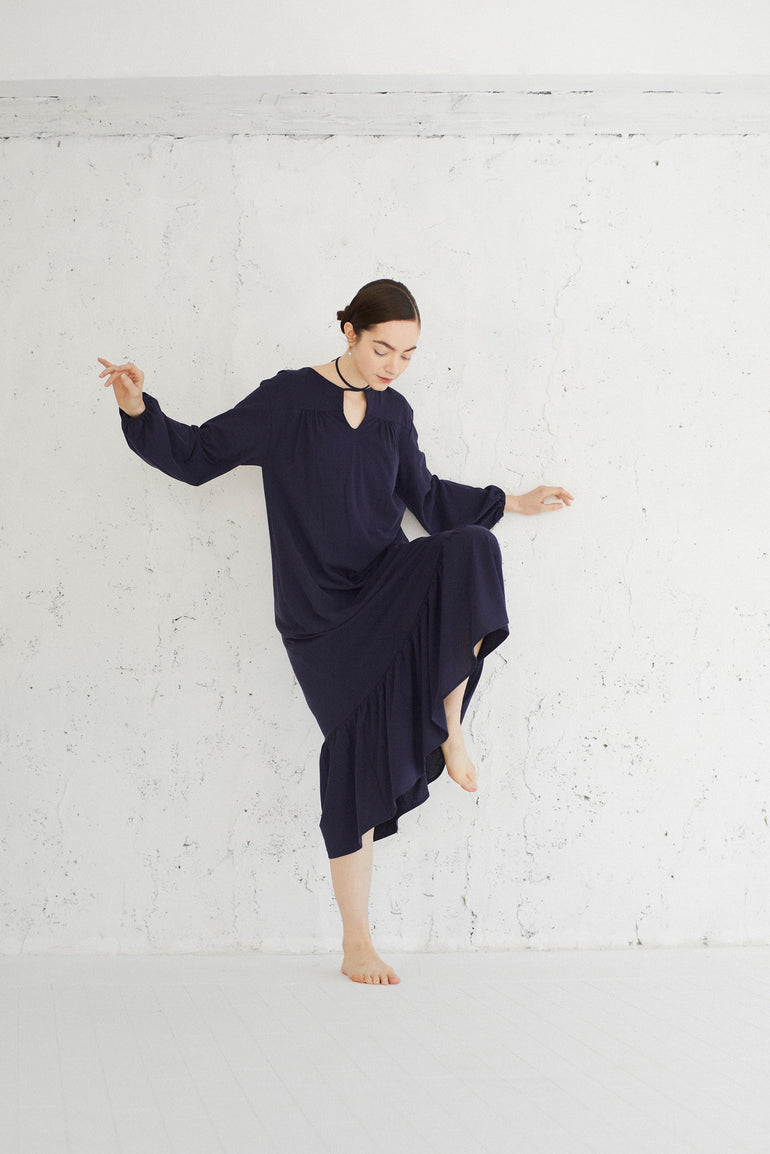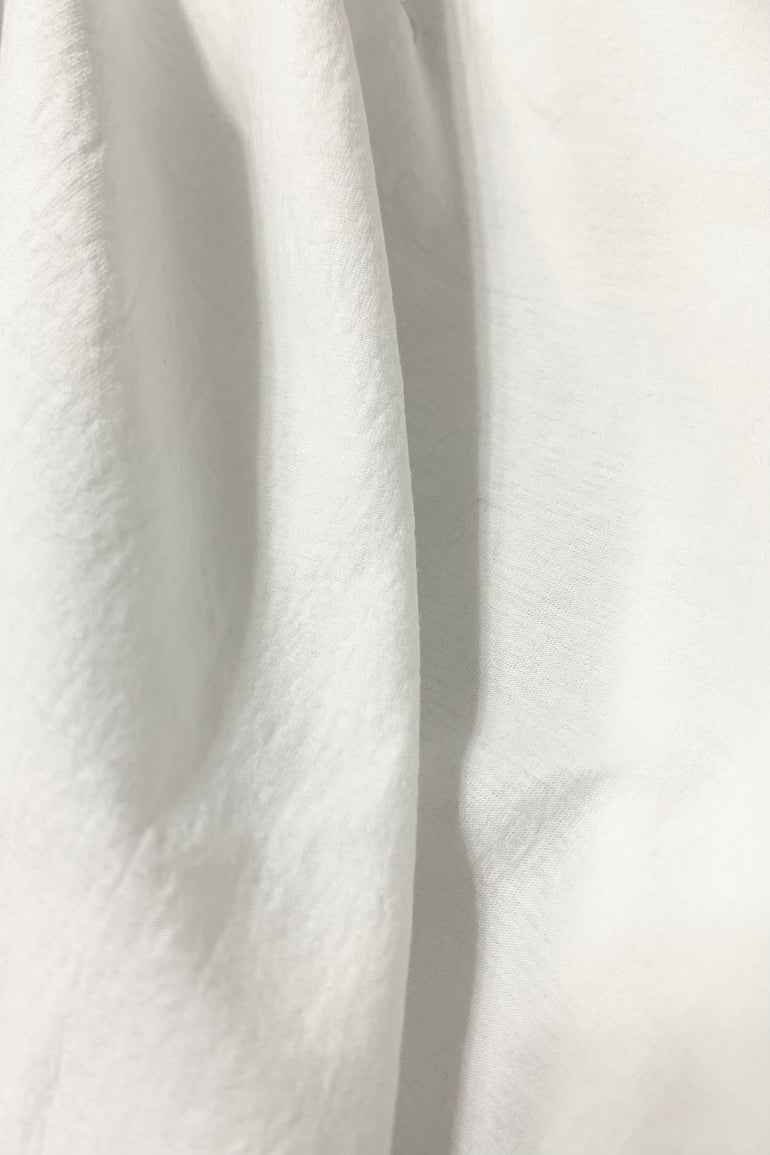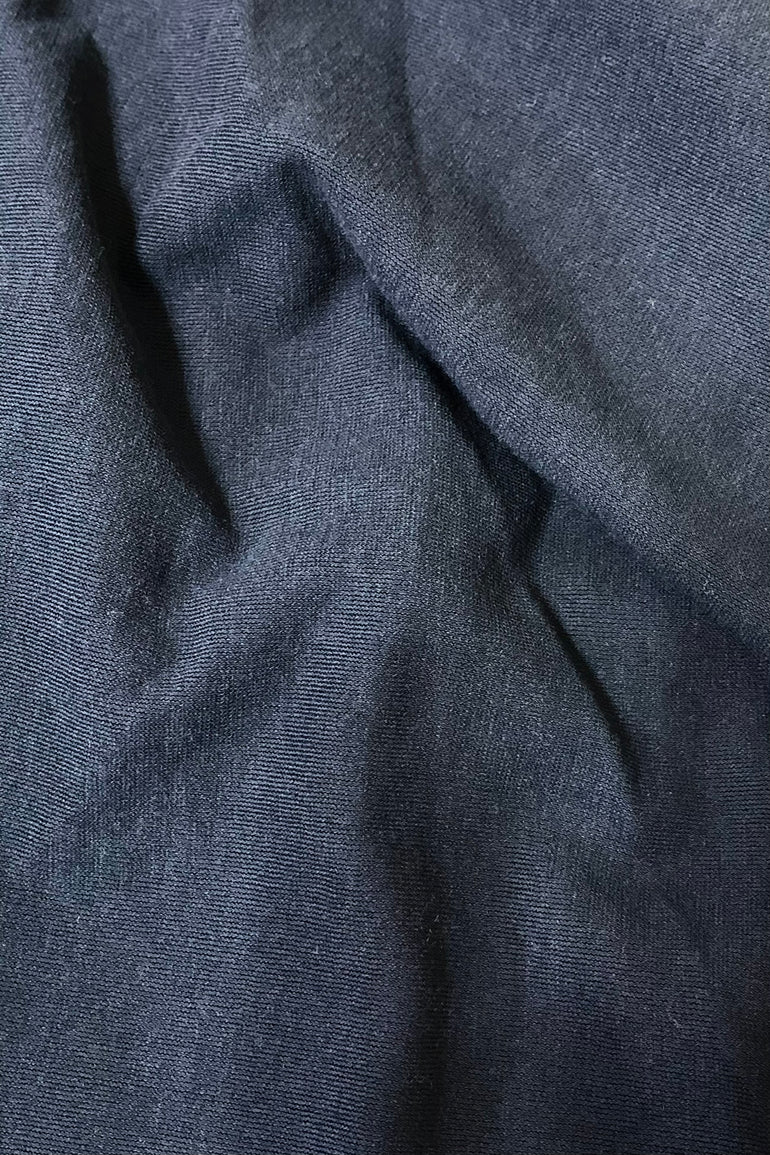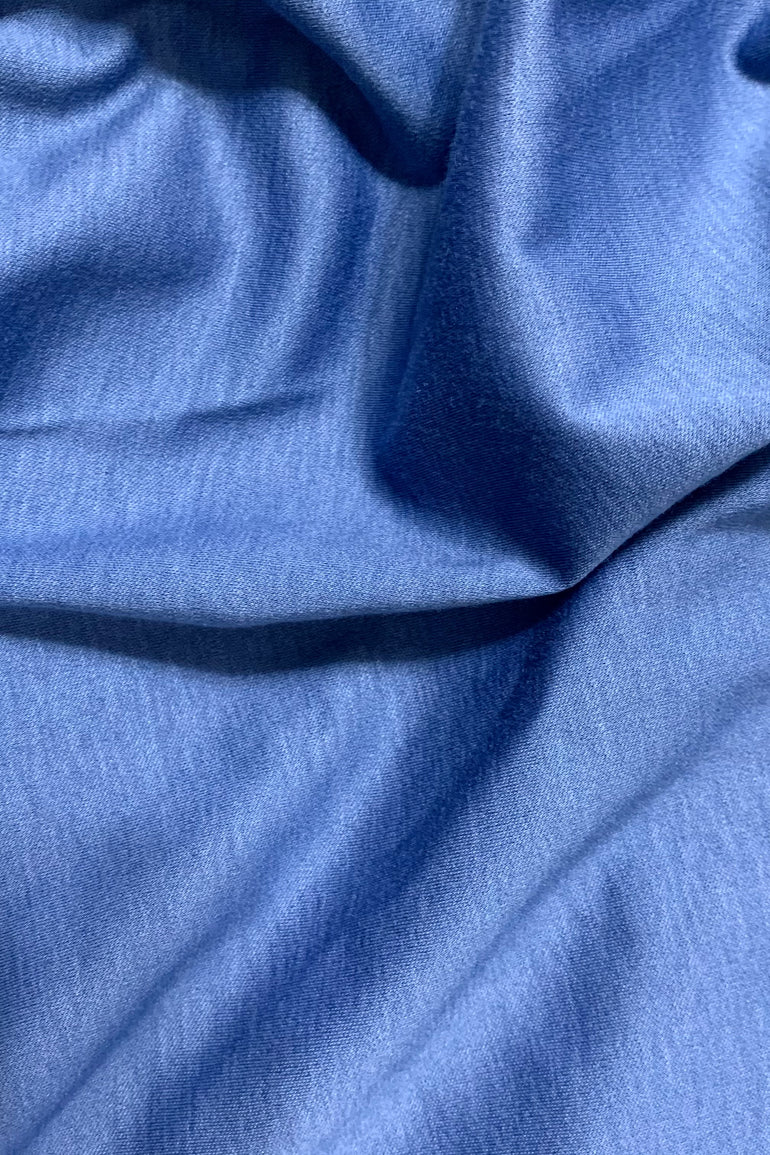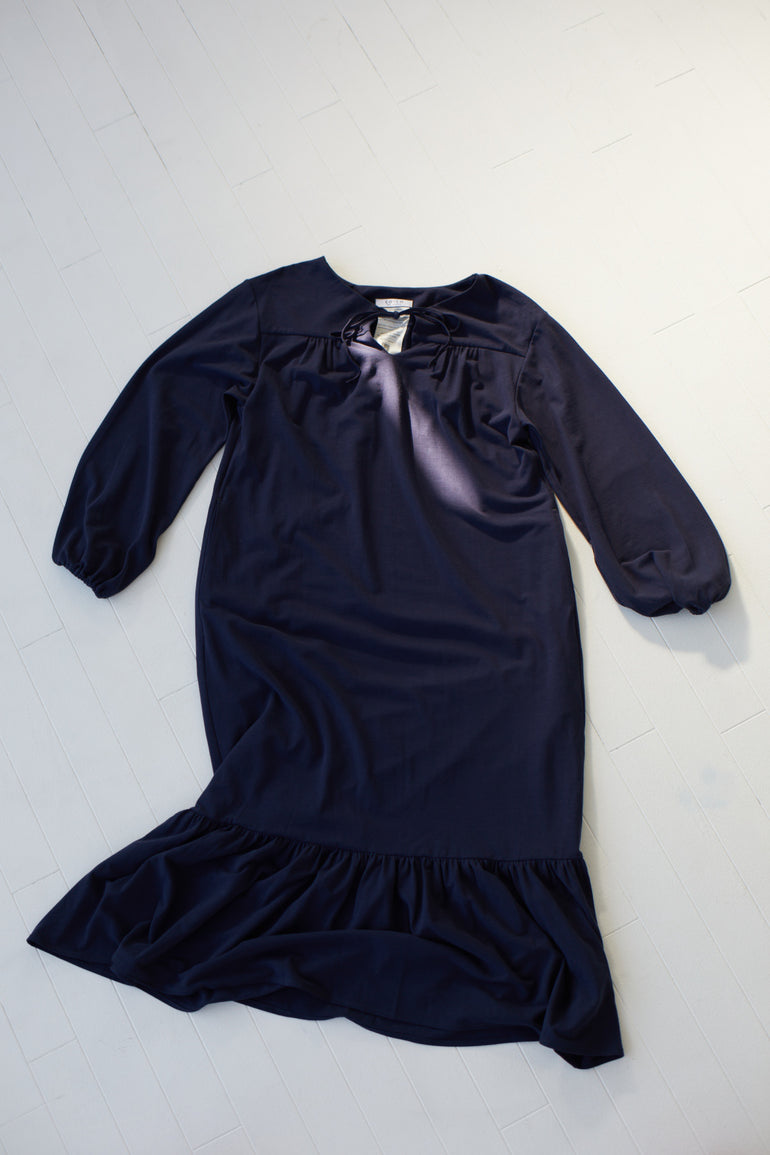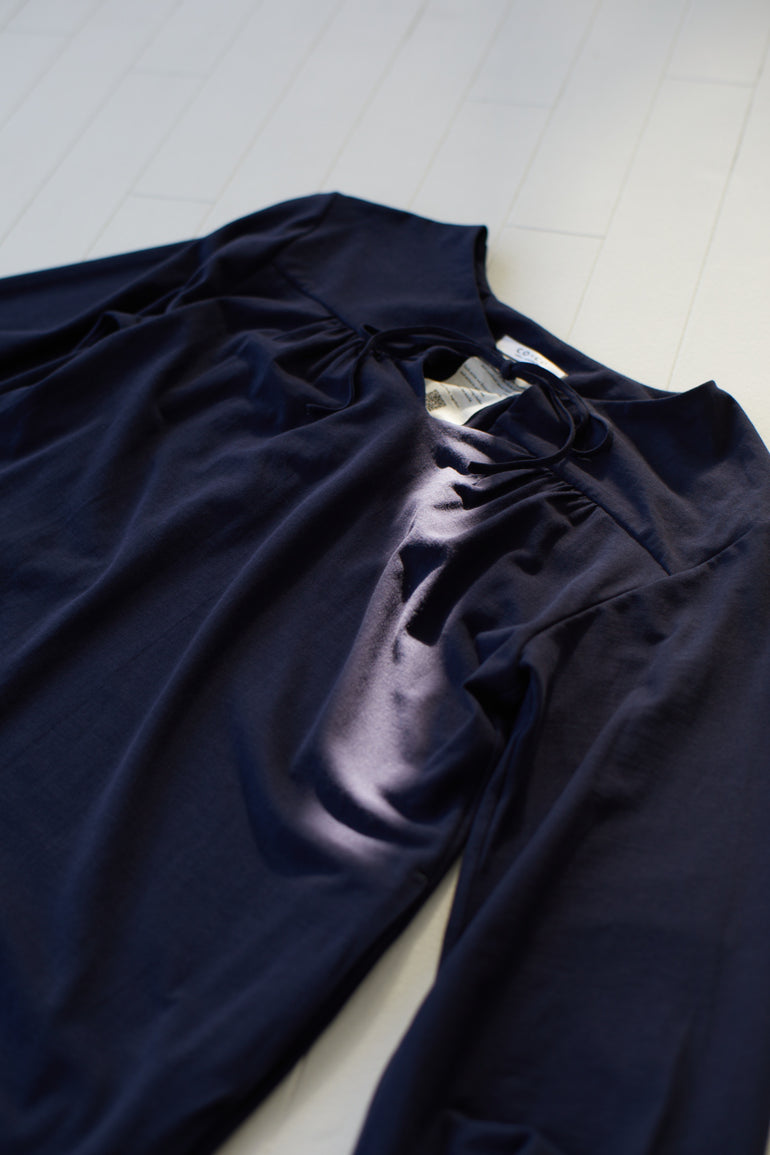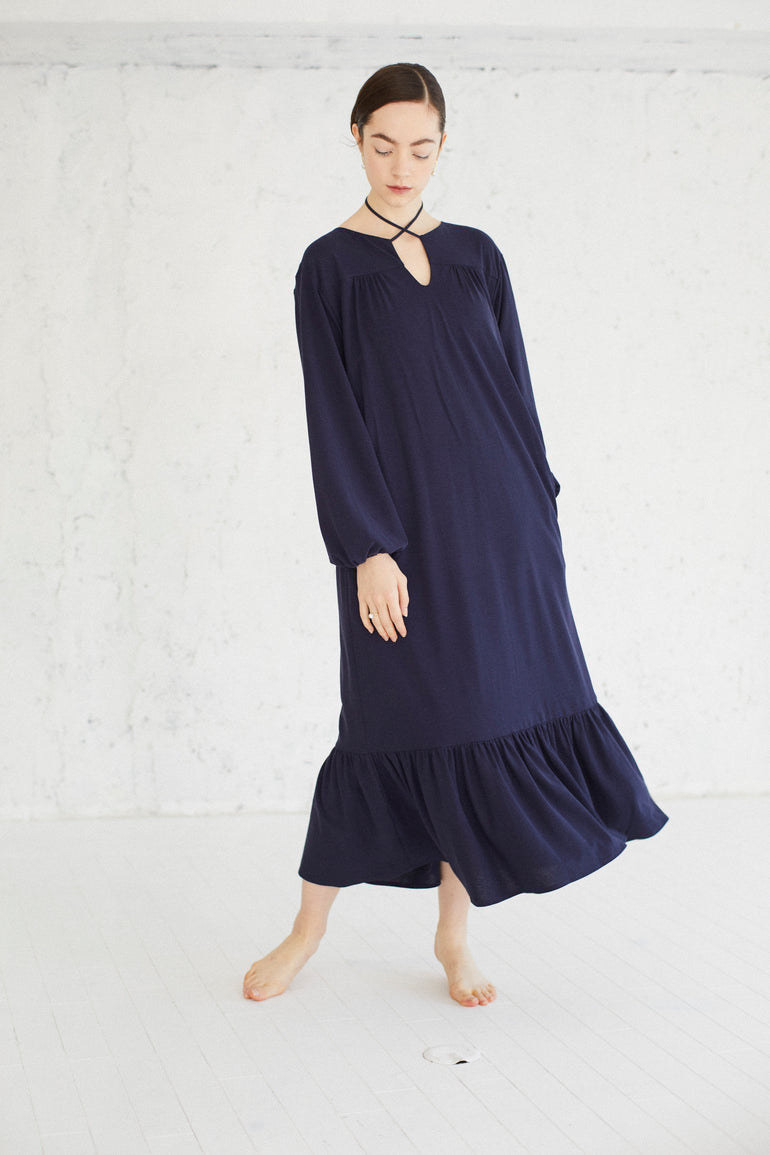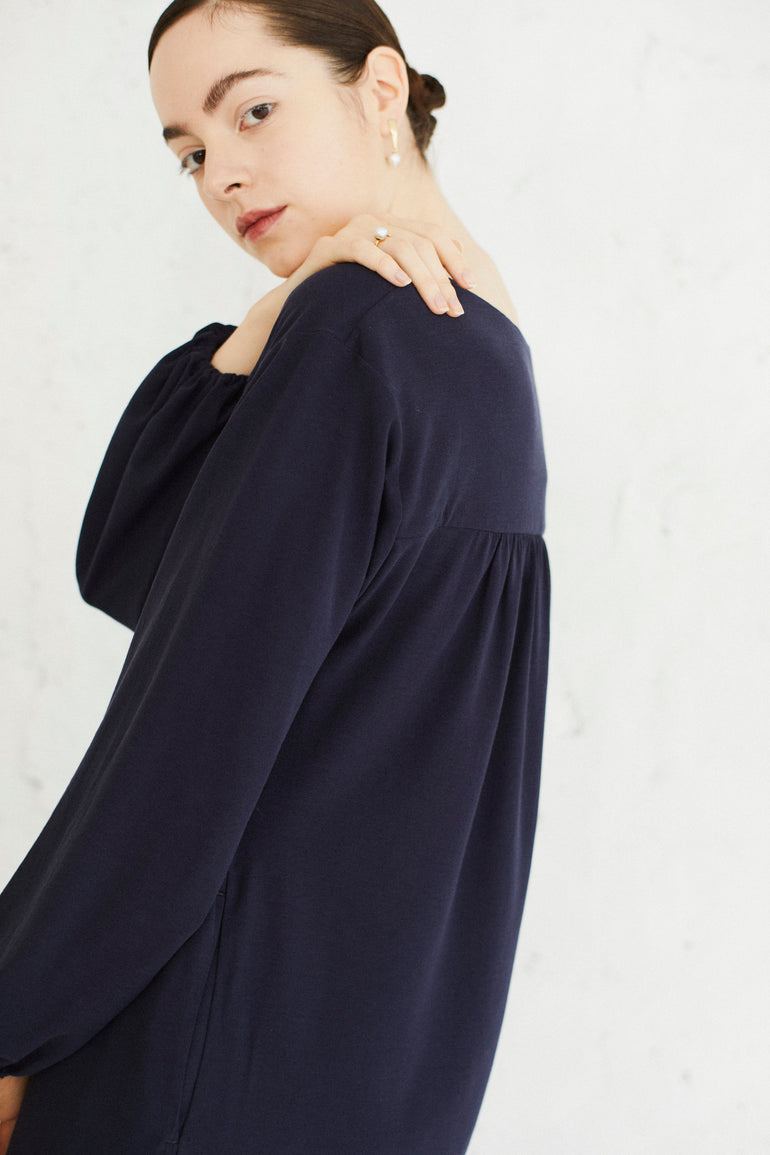 Vol.2 One piece
(*The photo is a navy product)
"A silhouette that looks neat and practical."
A dress with a calm impression that suppresses the sense of volume.
Cross the ribbons and tie them at the back for an elegant and cool impression.
Tie a ribbon in front for a girly and gentle impression.
There are also pockets on both sides.
It also has a lining so you won't have to worry about it being see-through.


High-quality fabrics sleeping in warehouses are used for clothes.
The fabric used for the dress is
This is a high-quality sample fabric made in Japan , called B-anti (*1).
Please enjoy the uniqueness of the unique fabric.


◾️price
: 25,300
yen
(tax included)
* Shipping fee is 600 yen nationwide.
(Length 121/Length 117/Width 59.5/Hem width 111/Sleeve length 57/Sleeve width 20.5/Cuff width 9.5)
*It was made to be worn by people with a height of about 153cm-175cm .
◾️color: 4 colors available
The fabric has a washed-out feel due to the salt-shrinking process.
Dry-touch jersey made from high-twist cotton.
It is characterized by a smooth feeling when worn and good separation from the skin.
3. Light blue (limited quantity)
Eco-friendly production processes that meet strict environmental standards and use Lenzing Ecovelo fibers from certified renewable wood.
It features a nice sheen and drape.
4. Smoke pink (limited quantity)
Fabric made with only a few knitting machines in Japan.
Characterized by lightness.
◾️Country of origin/production background
Made in Japan.
We are particular about high quality sewing, and are produced at a sewing factory that is recognized as "
J
quality" with excellent sewing technology in Japan.
The tags are also made from sample fabrics, and each time you wear them, you will be reminded that the clothes are made from the fabric that was left in the warehouse .
You can see the production process from
the QR
code on the tag.
*1 " B anti": Fabric with scratches and color unevenness exceeding a certain standard. Scratches and color unevenness are fine, and most of them can be used normally, except for a few, but they are not suitable for mass production due to a decrease in production efficiency, and are treated as defective products.
---
We will ship within 3 business days after payment is completed.
The shipping fee will be 600 yen nationwide.
If the size of the ordered product does not fit, we accept size exchange.